It's a measure of the murky way information changes hands in football that Aidy Ward, Raheem Sterling's agent, should have been so appalled when a news reporter he did not know from Adam called up last Wednesday, talked with him for 10 minutes and, heaven forbid, typed out the notes of that conversation for publication by his employers, the London Evening Standard.
The distinct lack of sympathy many people will feel for Ward is magnified by the sense that the Sterling saga has been ratcheted up at precisely the time when the player has lacked the stabilising presence of the most important force in his life – his mother, Nadine. She has returned to live in London in the past six months, leaving Sterling rattling around his place in Southport. It was she who established the link between her son and Ward in the first place and the family connection lay behind the player's decision to follow Ward when he left Rob Segal's Impact Sports Management. An agent going solo wants impact and a payday. Sterling is certainly helping Ward – an imposing man with a very serious demeanour and a very firm handshake – to achieve those things.
But put it to anyone involved on the player acquisition side of football that Ward's public way of doing business might deter other clubs from touching Sterling with a bargepole and they will laugh in your face. That's because in football it's every man for himself – and when you're buying, no one cares who is losing out. "There's a loose rule of thumb that you judge a player as you judge an agent," says one who has struck deals to buy many top players. "But it's immaterial. I wouldn't invite a football agent to dinner and I wouldn't go on holiday with one. But what Ward's like as a person is irrelevant. Clubs will do what they have to to get the best players. Agents will do what they have to to get the best deal."
You'll struggle to find a Premier League football club who depart from this view. "I've certainly been able to negotiate with him," says one who has been involved in buying Ward clients. "I'm not interested in what he's like," says another. "One agent I worked with in the past was one of the most horrible people I've ever known but I probably did my most important piece of business with him."
The view of Ward among some of his fellow agents is distinctly less rosy. And Manchester City probably felt in 2010 how Liverpool feel about Ward now. They were interested in Sterling but the asking price – between £750,000 to £1m for a 15-year-old – was too much at a time when their attempts to build a first-team squad was such a preoccupation in the early days of the Abu Dhabi ownership. City may have felt some déjà vu last week when it was suggested Manchester United are in the chase for Sterling – which Louis van Gaal's club privately dismiss very robustly indeed.
It is by no means true that all agents are as willing to wash their dirty linen in public as Ward. Contrast the quiet, steely way that John Seasman has always banged the drum for Gary Cahill, who took a step backwards from Aston Villa to Bolton and is now arguably the most complete central defender in the country at Chelsea. Any attempt to get Struan Marshall to express views, publicly or privately, on Steven Gerrard's contract talks in the past year have drawn a blank. "None of your business," he always says, in the politest of ways. Neither has been approached for comment for this piece.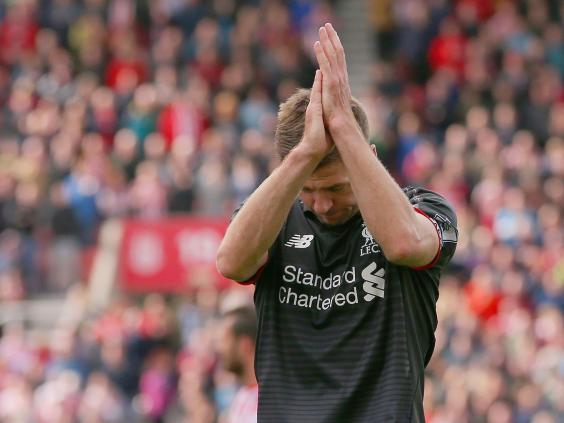 But the need to do business with Ward would be less desperate if clubs could reach agreement about a common way of working in the transfer business. The notion of a code of conduct periodically crops up when those involved in player acquisition encounter each other. Such a code would entail all clubs agreeing that they would cut an agent no more than two or three per cent of any transfer deal. "But the hypocrisy of every club is that they will all use agents in any way they can when they really want a player," says one who has heard talk of the notion too many times. "A code of conduct would last 1.4 seconds if it's the difference between making the Champions League and not."
The dependency on agents extends far deeper than you might think, too. One Premier League club was ringing round not so long ago, looking for the names of people who might be able to scout players for them. "I'll ask around. How much are you paying?" said one recipient of the call. He was told that the chief executive was willing to pay only expenses, no salary. That's a club in the £5.1bn Premier League, touting for volunteers to find football players. No surprise that this is the time of the year that agents' calls to clubs begin: "What players are you looking for?" Ward & Co fill the vacuum.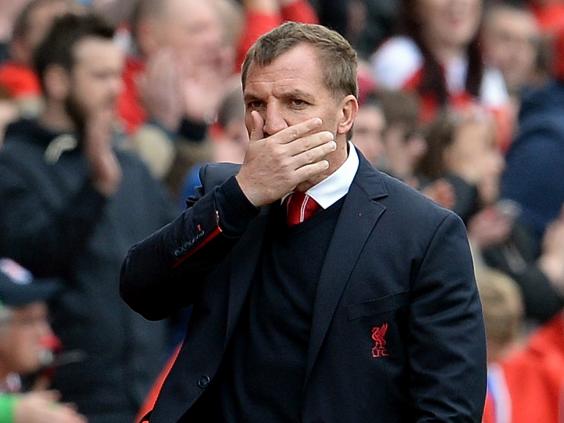 In this often desperate realm, agents quickly perceive any weakness in a club's negotiating position. It is hardly an elephant in the room at Melwood that Sterling, a substitute at Stoke yesterday, is Liverpool's last fully functioning star player from the squad which almost won the title last season. What Ward didn't say – on or off the record – is that the club's manager, Brendan Rodgers, is wounded, too, struggling so much for headway that the prospect of a Liverpool director of football being imposed on him is a real possibility heading into this post-mortem week. Rodgers' talk of being "150 per cent" about staying masks the doubts over whether he will be willing to accept a structure he rejected when appointed three years ago.
The book about Liverpool FC in the 1990s, Men in White Suits, relates the story of how the club tied up contract negotiations when Kenny Dalglish was first manager. Chief executive Peter Robinson would invite the player into his office, make a low offer and leave. Then Dalglish would walk in, ask what the offer had been and declare: "I'll sort you out." Liverpool would end up paying the sum they had intended all along, while the player would leave the process feeling deeply attached to the manager. Many players took a pay cut to sign for Liverpool. Different days and a different Liverpool: one in which Aidy Ward would have received extremely short shrift.
Reuse content