William Gallas left a TV audience stunned after claiming he feared former teammate Samir Nasri planned to have him tasered.
The two suffered from a fractured relationship during their time at Arsenal, with the pair falling out on a number of occasions, but Gallas' claim sets a new precedent if true.
Appearing on RMC Sport TV, the former Chelsea and Arsenal player said: "What you need to know is that I was staying at a hotel with my family. 
"I was with my cousins for a meal, it was the eve of a gathering of the French team. At the end of the meal I went out of the hotel and some people approached me and wanted to talk to me. 
"Initially I did not want to and then I recognised a person who was often with Samir (Nasri) at the Arsenal training ground. 
"A few days before we had had an altercation about comments that he made about me and I did not like them.
"This person wanted us to talk and wanted me to see Samir, who was in a car further away so I got ready to follow him - but my cousin, who is a policeman, told me in creole not to follow him.
'At the same time, I glanced inside and I saw someone crouched down with a bag. In the bag, there were Tasers. I didn't know why.
"But luckily I was with people that day, because I do not know what could have happened."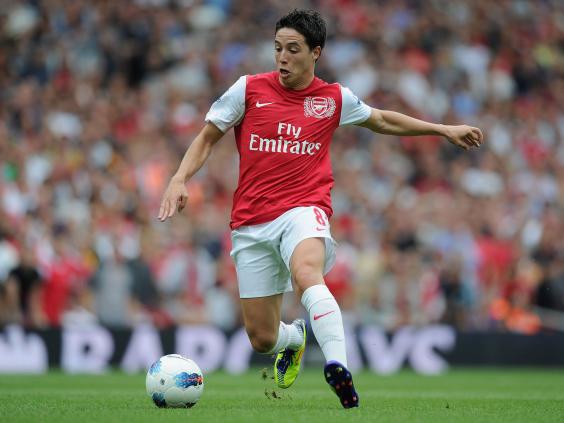 The incident allegedly took place in 2009, though the claims have not been substantiated.
A number of the pair's disputes have been made public over the years.
Gallas memorably fell out when Nasri took Thierry Henry's spot on the French team bus, something which the defender supposedly perceived as a sign of disrespect.
And when Gallas made the switch to Tottenham in 2010, Nasri famously refused to shake his compatriot's hand and said he would never cross the divide to join Spurs.
Reuse content