Bet he couldn't do it again if he tried.
Here is the incredible video uploaded today by Chelsea playmaker Willian hitting an audacious overhead kick into a basketball net while in a swimming pool.
The Brazilian has been an integral part of Jose Mourinho's set-up at Chelsea this season, making 21 appearances for the Premier League leaders.
WATCH: WILLIAN'S OVERHEAD KICK
The 26-year-old referenced NBA great LeBron James, now back with the Cleveland Caveliers, in the caption for the video, which he posted on his Instagram account, writing:
"LeBron Willian James"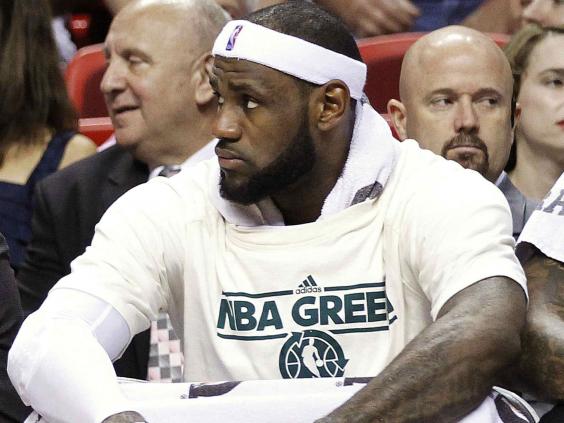 LeBron Willian James!!! Hahahaha  http://t.co/SVOpQ7VOaR

Willian (@willianborges88) February 4, 2015
Like LeBron James against the LA Clippers on Friday night, Chelsea will be aiming for three points against struggling Aston Villa at the weekend.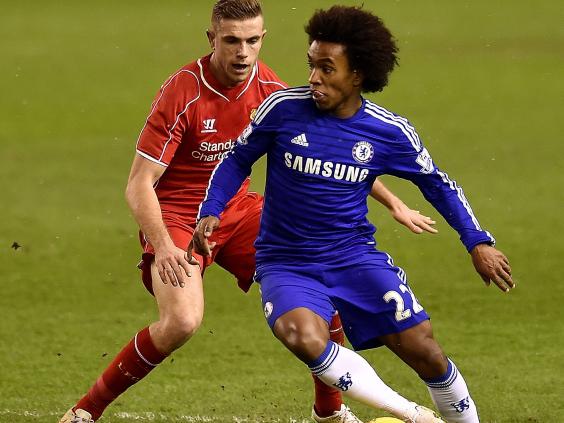 Despite his swimming pool trick shots, Willian's place in the Chelsea starting XI is now under threat after the arrival of Juan Cuadrado from Fiorentina in a £26.1m deal.
"I am very happy and thankful for the opportunity I've been given," the 26-year-old Cuadrado said after signing.
"This is a great club and honestly it is like a dream to join the Chelsea family and know that the manager believes in me. I'm happy."
Reuse content