Manchester United's style of play has grown so boring this season under Louis van Gaal that even their main kit supplier is mocking them for it.
Adidas have produced a T-shirt that has the slogan 'Duty To Entertain' printed across it along with the club's nickname, the 'Red Devils'. It comes during a season where Van Gaal has been heavily criticised for his negative tactics, which has led to fans growing increasingly frustrated at Old Trafford this season.
Yet in what could be the biggest taunt so far of his tactics, Van Gaal will discover that the T-shirt is being sold from within the club itself, as Adidas have stocked the official club shop with the new design for fans to buy at the relatively cheap price of £17, reduced from £20.
One staff member at the club shop told The Sun: "It only came in a couple of weeks ago.
"I can't believe we are stocking it, it surely is something which should have come out at the start of the season, rather than after such bad results."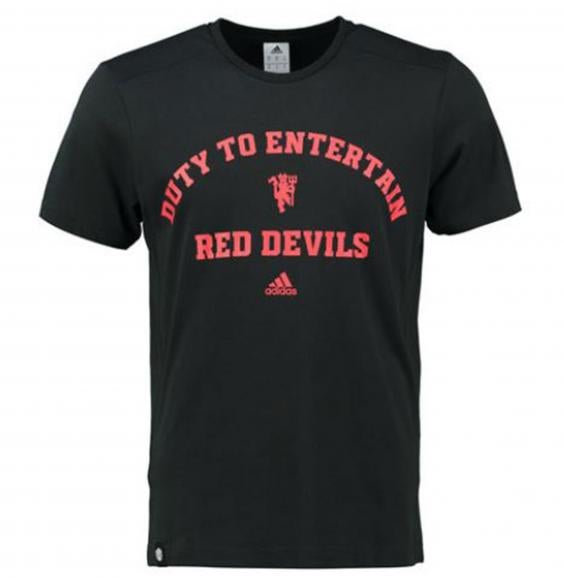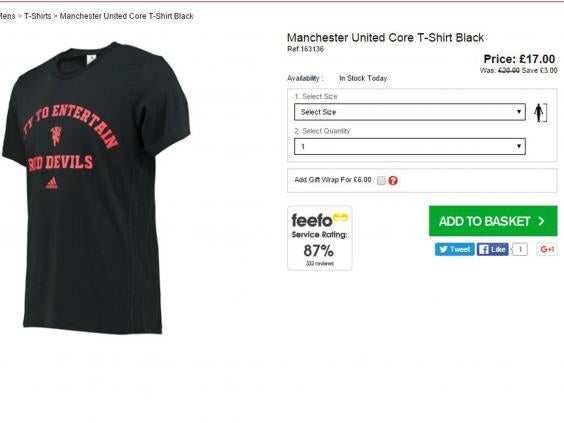 Adidas have already expressed their concern with United's form this season after they started a 10-year kit deal worth a world record £750m last summer. Adidas CEO, Herbert Hainer, admitted that he was unhappy with his matters were unfolding on the pitch, although he did admit that the financial side of the deal had been more lucrative than first thought.
"Business with Man United is going very well — we are selling more shirts than expected," Hainer said recently. "We are satisfied... even if the current playing style is not exactly what we want to see."