Arsenal starlet Alex Iwobi has revealed his fright after being followed home by a fan after a game last month.
Iwobi broke into the Arsenal first team last season, making 22 appearances, but this season injuries have seen him promoted to a starting role.
The 20-year-old Nigeria forward, who scored his first goal for his country on Sunday, said the incident occurred after the Gunners' 2-0 victory over Swiss side Basel in the Champions League.
Iwobi said recalled how he got into his car to head home after the match before realising he was being followed and was forced to make a detour so the fan didn't find out where he lived.
"I remember the last home game we played," he told Arsenal's official weekly podcast. "For 15 minutes there was one fan following me and I was getting a bit scared.
"I was getting close to my destination. I was thinking, I'm going to have to do a detour before I get to my destination before he ends up finding where I'm going.
"That was a bit mad."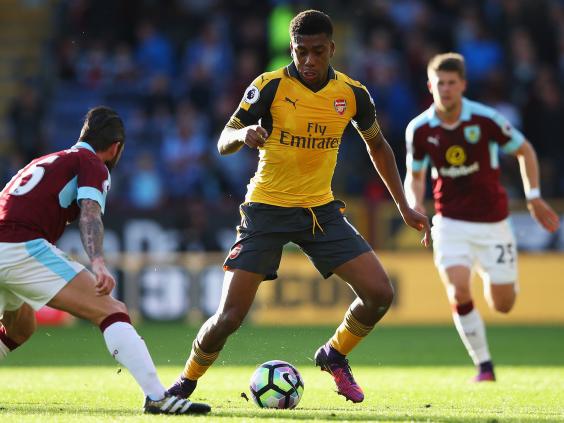 Iwobi's performances this season have reportedly earned him a second pay rise inside a year having featured in both the Premier League and Champions League so far.
The Nigeria international is set to double his wages to around £50,000-a-week on top of a series of lucrative added incentives.
Writing in his programme notes after Arsenal's 3-0 destruction of Chelsea last month, Wenger said: "After a display like that, you want to praise the whole team. It was, however, especially encouraging to once again see Alex Iwobi perform so well in a big game.
"Alex has a discreet way of assessing his place in the team. He doesn't talk a lot and he's not what you'd call a flashy player. He's a player who connects the team, and that's why I think he's integrated so quickly – because our game is based on those combinations.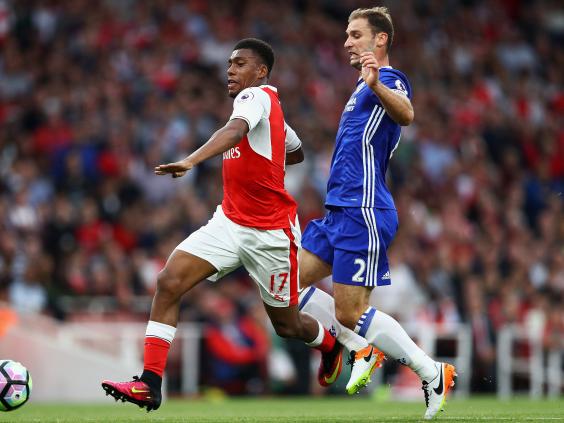 "At the start nobody talked too much about him, because he does his job very well. But now people realise more and more that he can play at a high pace, that he has real quality, he works for the team, and when it comes to distributing the ball, he does that very intelligently.
"When the ball gets to him, you always feel the game can become quicker now. He's developed that in the last 18 months. When I saw him in the youth team, he was more of a dribbler, an individual player.
"He's slowly discovered from training with the first team that he needed to find a mixture between the individual and the collective game. That mixture is right now."
Reuse content