The most hard working players in the Premier League have been revealed.
Bournemouth midfielder Andrew Surman can claim to be the busiest player in the top flight, after becoming the first to top 300km (303.85km, 188.8miles) this season, according to the EA SPORTS Player Performance Index.
The top 10 features two other of Eddie Howe's Cherries, with Matt Ritchie (7th) and Dan Gosling (9th), also making it into the top 10.
Scroll through the gallery to see the players atr each club who lead their teams in distance covered:
The hardest running players in the Premier League - club-by-club
The hardest running players in the Premier League - club-by-club
1/20 Arsenal

Nacho Monreal - 155.05 miles (249.54 kilometres)

2016 The Arsenal Football Club Plc

2/20 Aston Villa

Idrissa Gueye - 136.70m (220.01km)

2016 Getty Images

3/20 Bournemouth

Andrew Surman - 188.80m (303.85km)

4/20 Chelsea

Cesc Fabregas - 149.70m (240.92km)

2016 Manchester United FC

5/20 Crystal Palace

Jason Puncheon - 154.49m (248.63km)

2016 Getty Images

6/20 Everton

Gareth Barry - 184.94m (297.64km)

2016 Getty Images

7/20 Leicester City

Marc Albrighton - 157.94m (254.19km)

8/20 Liverpool

Nathaniel Clyne - 163.24m (262.72km)

2016 Getty Images

9/20 Manchester City

Bacary Sagna - 138.23m (222.47km)

2016 Getty Images

10/20 Manchester United

Juan Mata - 154.68m (248.94km)

2016 Getty Images

11/20 Newcastle United

Georginio Wijnaldum - 165.32m (266.07km)

2016 Getty Images

12/20 Norwich City

Robbie Brady - 157.89m (254.11km)

2016 Getty Images

13/20 Southampton

Jose Fonte - 147.63m (237.59km)

2016 Getty Images

14/20 Stoke City

Glenn Whelan - 156.12m (251.26km)

2016 Getty Images

15/20 Sunderland

Yann M'Vila - 166.89m (268.59km)

2016 Getty Images

16/20 Swansea City

Gylfi Sigurdsson - 158.99m (255.88km)

2016 Getty Images

17/20 Tottenham Hotspur

Harry Kane - 166.06m (267.25km)

2016 Getty Images

18/20 Watford

Etienne Capoue - 173.00m (278.43km)

19/20 West Bromwich Albion

Craig Dawson - 173.09m (278.57km)

2016 Getty Images

20/20 West Ham United

Mark Noble - 168.58m (271.31km)
The data throws up some very interesting results.
Midfielders still dominant although the attacking intentions of Arsenal left-back Nacho Monreal and Liverpool right-back Nathaniel Clyne are clear. The only other defenders that leads their teams are Bacary Sagna of Manchester City and Jose Fonte of Southampton.
Tottenham Hotspur star Harry Kane has proven his value is in more than just goals as he leads Spurs. The striker, who has 15 Premier League goals, has risen his game far above just that of goal poacher; the No 10 has operated noticeably deeper this season. 
It's a damning verdict that the league's bottom club also has the lowest total number. Tim Sherwood and later Remi Garde have suffered injuries and have been forced to rotate the squad to try and find a combination that works, but the player who has covered the most distance, Idrissa Gueye, has covered just 220km in his 22 matches.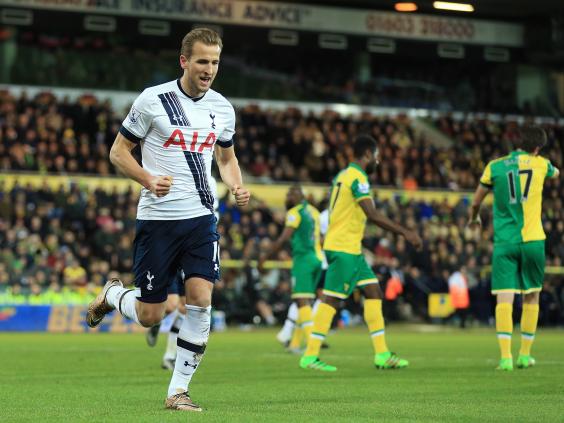 He's played three fewer games but league leading Surman averages 12.12km per game, compared to Gueye's 10.
Southampton have the lowest per-game average. Fonte runs around 9.5kms-per-game, although Ronald Koeman has had some injuries to contend with.
Manchester United's hardest working is surprisingly Juan Mata, although again, he is nowhere close to the league leaders on a per-game basis and runs just shy of 10km per game. 
Critics of Cesc Fabregas may be surprised to learn he leads Chelsea, the Spaniard running further than the likes of Willian - always praised for his hard working style - despite playing 90 minutes fewer this season.
--
TOP 10
Andrew Surman, Bournemouth - 303.85km (188.80m)
Gareth Barry, Everton - 297.64km (184.94m)
Craig Dawson, West Bromwich Albion - 278.57km (173.09m)
Etienne Capoue, Watford - 278.43km (173.00m)
Darren Fletcher, West Bromwich Albion - 271.46km (168.67m)
Mark Noble, West Ham United - 271.31km (168.58m)
Matt Ritchie, Bournemouth - 268.71km (166.96m)
Yann M'Vila, Sunderland - 268.59km (166.89m)
Dan Gosling, Bournemouth - 267.91km (166.47m)
Ross Barkley, Everton - 267.31km (166.09m)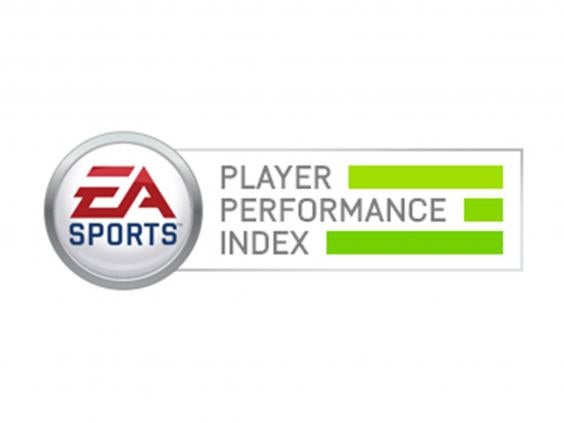 Data courtesy of the EA SPORTS Player Performance Index, the Official Player Rating Index of the Barclays Premier League
Reuse content