Per Mertesacker summed up the situation well, as he often does, after Arsenal's exasperating and avoidable 3-3 draw with Anderlecht on Tuesday night.
"It is going to be the same thing as last year and the year before," he said, "where we finished second and the draw gave us Munich. That is up to us, due today to our lack of defending."
Having thrown their 3-0 lead away, Arsenal slipped to five points behind Borussia Dortmund with two games left and are almost certain to face one of Europe's big beasts in February's round of 16.
That is what happened last year, when they lost to Bayern Munich, in 2013 when they also lost to Bayern, and in 2012 when they were knocked out by Barcelona. The only hope now, unless Dortmund collapse in the last two games, is that they face a weaker group winner – a Bayer Leverkusen or a Porto – against whom they might have a better chance.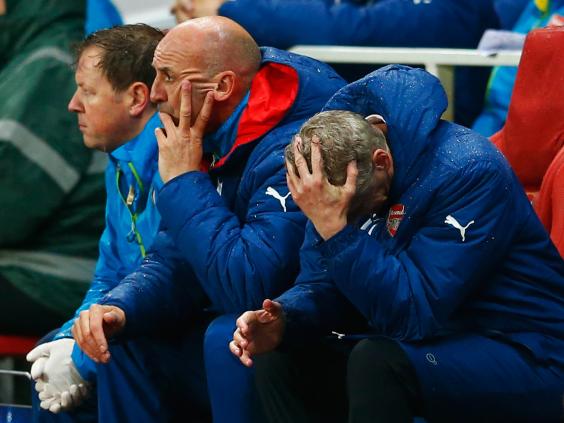 Finishing second to the 2013 runners-up is not a great shame – Arsenal have not reached the final since 2006 – but the manner of the draw on Tuesday was especially dispiriting, and it felt like a defeat. Arsène Wenger was sharp in his judgements and so was Mertesacker.
"We have to defend better as a team," the Germany defender admitted. "Even when we drop they always look dangerous. We need to be more aware of that, to defend better as a team."
The lack of collective application from midfielders was obvious, as Mertesacker made clear. "Especially when we drop sometimes we have to be involved, everyone has to be involved to defend. We cannot afford that we have just five or six players defending and just the back four. That's what we lacked especially in the final third in the last 20 minutes."
Mertesacker was frustrated that the team played like the game was already over because they were 3-0 up. "We didn't expect that and, as you could see, we were nearly through and then we dropped a bit," he said. "I think we need a bit of pressure to realise we still face competition. That is something we really lacked at 3-0 up. That is something we have to get out of our minds."
But Arsenal have had years to work on these issues – defensive frailty, lack of authority, inability to react calmly to anything going wrong – and yet they are still as troubling as ever. It is frustrating for them to run into precisely the same problem for the fourth year in a row.
When Wenger was given a new contract in the summer, most Arsenal fans wanted to see an obvious improvement, a sense that the team were learning their lessons and closing the gap on Manchester City and Chelsea.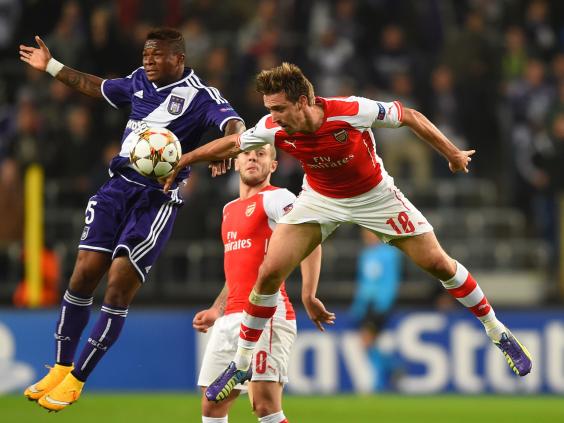 Instead, this season has just presented more of the same. There have been a few glimpses of better days – most of them revolving around Alexis Sanchez – while gaps in the squad at centre-back and holding midfield have remained unfilled.
Arsenal are out of the League Cup, nine points off the lead in the Premier League and now staring down the barrel in the Champions League as well. Unless the draw is generous, it will be another year chasing fourth place and the FA Cup, leaving some wondering if there is potential for more than this.
Reuse content