Leroy Fer is putting the record straight about a Christmas present. He is describing precisely how he came to buy his then-girlfriend now wife, Xenia, a horse just over two years ago.
The couple lived in a flat and had little use for Django, who was quickly re-sold. So Fer, with very good humour, is telling again the story of that racehorse auction in Enschede in December 2012.
"I get that question a lot," sighs Fer with a smile and a deep breath. "So to clear the story...
"I was at this big auction with the best jockeys in Holland. It was a racing horse that was not selling so easy. The auction was going on. €20,000, €25,000, €30,000, €35,000. I was on the phone, and I just wanted to make a joke with my friends so I just put my hand up like this. And I didn't hear anything.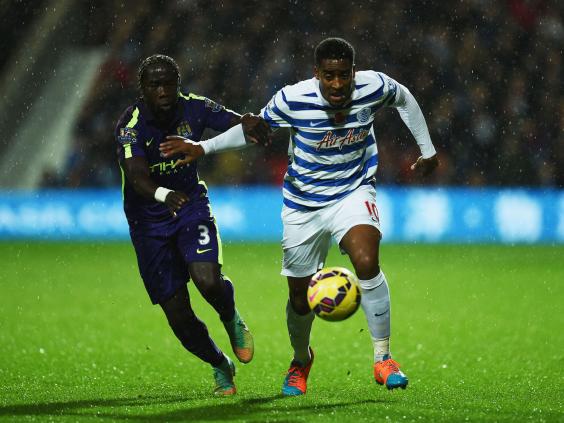 "But then it was 'going once, going twice… sold to the guy upstairs.' I was just on my phone, still texting. Everyone was laughing. 'Ha, Leroy, you bought a horse.' This guy came over and said, 'It's for Leroy Fer.' I was sweating my balls off. I said to my wife, 'Babe, I got a horse!' And she said, 'We live in an apartment, what are we going to do with the horse? Where are you going to put it?' So one hour later, I sold it back, at the same price, €38,000. I just said 'take it'."
This Christmas, of course, should be rather different, and not just because Fer bought more practical presents for his family. Growing up in Holland, playing for Feyenoord and FC Twente, Fer was used to a two-week festive break.  He would either spend Christmas with his parents in Zoetermeer – just outside Rotterdam – or on Curaçao, the sunny Caribbean island, part of the old Netherlands Antilles, where his family are from, and where his grandparents still live. And, as a practising Catholic, he would always go to church.
Yesterday, though, Fer trained in the cold at the Imperial College Sports Ground which Queens Park Rangers use, just off the M4. This evening he will line up in midfield for QPR at the Emirates. And then again at Loftus Road on Sunday, against Crystal Palace. And then again, on New Year's Day, against Swansea City. And quite possibly once more, next Sunday, against Sheffield United in the FA Cup.
"I'm excited, of course," says Fer, who turns 25 on Monday week, when we speak at the training ground at the start of the week. His family are over from Holland for the Arsenal game today. His wife's family are staying for the Loftus Road triple-header as well. "It's lovely to have them around, to have a bit of a Christmas feeling, but to still keep me focused on the games. It's hard, but I love playing football, so it's not too hard."
The extended Fer family might see two rather different results. Rangers' home record – played nine, 17 points – is the seventh best in the Premier League. Their away record – played eight, no points – is the worst. That might make this evening's trip to the Emirates daunting, but not for Fer. Nothing can be overwhelming after you have played and scored in a World Cup, as Fer did this year.
"Of course, it has an effect, because you have been in big stadiums," Fer explains, "so you are not as nervous. That helps. I like big stages."
The Emirates is big but not as quite as big as the Sao Paulo stadium was during the World Cup. That is where Louis van Gaal's Netherlands played Chile on 23 June, needing a point to secure first place in Group B. With 15 minutes left, Van Gaal took off Wesley Sneijder and threw on Fer. "Van Gaal just said to play and to enjoy it," Fer remembers, "and to try to get the result. Then, after 90 seconds, I scored."
Holland had a corner on the right and knocked it back to right-back Daryl Janmaat. He swung over a cross and Fer jumped freely, heading the ball emphatically past Claudio Bravo and in. "It was an amazing feeling," says Fer, reaching for the right words. "I can't describe it, it was a dream come true. After the game Van Gaal was so happy for me."
The whole World Cup, including when Fer was not playing, was special. Watching from the bench as the Netherland shredded world champions Spain in Salvador was remarkable, even if one Dutchman was not surprised. "Nobody really expected it," Fer says. "We knew we could win the game. But Louis van Gaal knew that we could smash them. And that is what we did. Robin van Persie's goal just before half-time gave us a big lift, and in the dressing room everybody knew we could get something from it. And then we just kept scoring, and we could have won 8-1 or 9-1, we had so many chances."
Playing for Holland in a World Cup was a dream for a young man who started playing football at the age of two and watching it at four, idolising the great Dutch team – Patrick Kluivert, Dennis Bergkamp, Clarence Seedorf, Edgar Davids – who could have won everything but managed to win nothing. Fer joined a local team in Zoetermeer at six and then Feyenoord's famous academy at nine.
Feyenoord were the biggest team in the area although Fer now admits that his childhood allegiances were drawn towards Ajax, in Amsterdam, for a simple reason: "They had Patrick Kluivert." He was Fer's boyhood hero but, having been Van Gaal's assistant for the past two years with the Dutch national team, Kluivert and Fer are now friends. When Fer married Xenia in Norwich in July, Kluivert and his wife attended.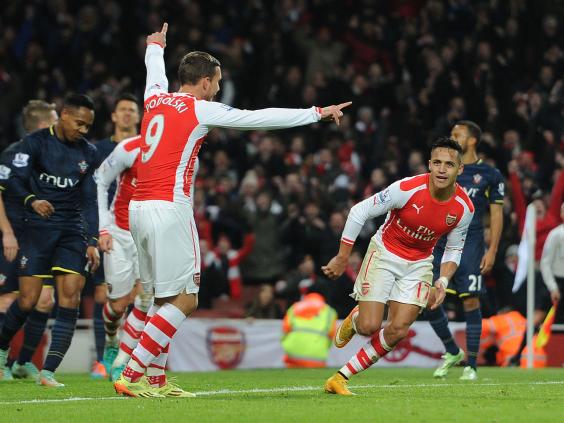 Fer was just 17 when he started to play for Feyenoord, and had played three full seasons when the cash-strapped club sold him to Twente in 2011. Soon enough he was playing for Steve McClaren, in his second spell at the club. "I love him, I love him," says Fer, with the full admiration and loyalty that he summons for those that he is close to. "I sent him an invitation to come to my wedding as well, but he couldn't come, he had a training camp."
Dominating midfields in Holland with all that power, technique and timing, Fer quickly attracted the attention of English teams. He had always wanted to come to the Premier League and in January 2013, David Moyes' Everton agreed an £8.6m deal with Twente. But Fer was still on his way back from surgery on his injured left knee meniscus, a problem sustained while on Holland duty against Turkey in September.  He only started playing again that December.
"They tried to sign me in January, and my knee was still a bit swollen," says Fer, whose medical prompted Everton to try to restructure the deal. "They didn't want to take the risk to buy me. That is why it didn't go through."
Fer did not have to wait too much longer, though, signing for Norwich City six months later. They were relegated last season but for Fer it was a learning experience, which ought to be useful as he tries to keep Rangers in the Premier League this season. "I really liked it at Norwich," Fer says. "What I learned is to always try to do what we talk about, to stay as a team, and that is what we are doing at QPR. And, with all respect to Norwich, we have more ability here, and more quality."
Fer is speaking two days after QPR's slightly haywire 3-2 home win over West Bromwich Albion, in which they were outplayed for 20 minutes before being rescued by a Charlie Austin hat-trick.
Fer stayed on the pitch with Austin at the end, watching his team-mate take the applause of the whole ground as he ambled off with the match-ball. Although their football backgrounds are different – Fer was playing for Feyenoord when Austin was playing for Poole Town – they are now great friends. "Of course you are friends with your team-mates, but with him it is a different connection," Fer says. "He picked me up, he tried to talk to me and he taught me stuff. That is what friends do."
It would be an unlikely Christmas present for QPR fans if Fer – and Austin – can take three points from Arsenal today. But there have been stranger gifts.
--
MY OTHER LIFE
My wife Xenia and I were married in Norwich on 26 July this year, five months ago. We have been together seven years. We don't have any kids, so we live in the city, in Kensington just off the High Street. It is only 10 minutes' walk from Loftus Road.
In Holland I grew up in a big city, and that is why I choose to stay in the city here. In our spare time, we go to  Westfield, we go to the cinema and we walk our two dogs – a chow chow and a Westie – in Holland Park.
FER IN NUMBERS
2 - Goals scored in his last five matches for QPR – after one in his previous 32
15 - Minutes played for the Dutch at this year's World Cup, scoring against Chile
2008 - Fer's only career honour is the KNVB Cup, won with Feyenoord six years ago
Reuse content