Arsene Wenger admitted he was "worried" after another flat Arsenal performance ended in a 0-0 home draw with Sunderland.
Arsenal still need one point in their final Premier League game on Sunday to confirm third place after their third consecutive home game in which they could not score. Their season is ending limply and Wenger revealed after this game that it was a concern ahead of next Saturday's FA Cup final with Aston Villa.
"It is a bit worrying for the Cup final," Wenger said in his post-match press conference, "but there is still nearly two weeks to go."
This game was similar in pattern to the 1-0 defeat here to Swansea City last week, prompting Wenger's concerns.
"We lack a bit of sharpness at the moment," Wenger said, "in the way we prepare our chances and our finishing as well. "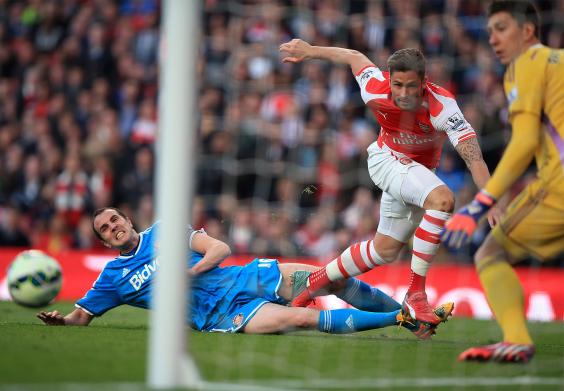 "Physically it was an intense game on Sunday at Manchester United and we were a bit jaded tonight. We haven't scored in the last three games at home and the fact that we haven't scored played a part in our spontaneous attitude in our finishing."
Wenger admitted that his players "did not look like scoring" and now hopes they can recover their form against West Bromwich Albion on Sunday.
"It's important we finish well on Sunday and give a good final game for our fans and then prepare for the Cup final," he said.
"I haven't got any nerves. We want to win our game on Sunday. We want to prepare to win the game. We could see some players are tired. We played our 56th game tonight and some players have given a lot and yet we must prepare well for Sunday and the Cup final."
Reuse content