Manchester United, Chelsea and Manchester City have all unveiled new kits this week - but all bear a striking resemblance.
It would appear black is back in vogue - or at least back in the Premier League.
United revealed their kit this morning at Osaka Castle while on their pre-season tour of Asia. The black and blue strip, modelled by a number of first-team players including Shinji Kagawa and Rio Ferdinand, was unveiled with the help of some Samurai Warriors. Perhaps they noticed it looks very much like United's tartan away kit from last season. Or perhaps not.
Manchester City, whose away kit was launched earlier this week, modelled it in China. The kit is two toned - although the two tones are variants of black and not easily distinguishable.
And lastly, Chelsea today released what is their third kit - with the somewhat confusing slogan "it's no black. it's blue". From what this writer can tell, it's black. And according to makers Nike, it's also the "future of football". From what this writer can tell, it's just a kit.
To see more images of the kits and launch events, click here.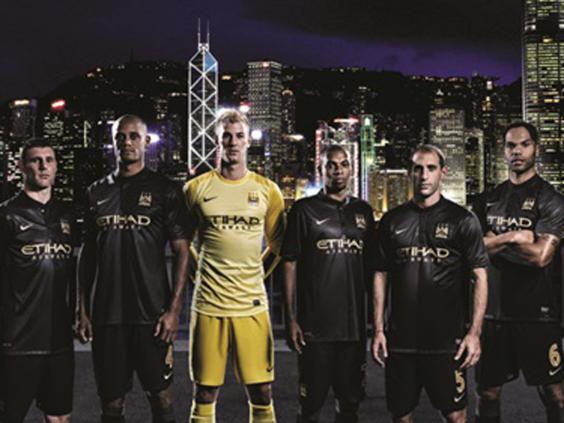 Reuse content