Mario Balotelli's return to the Premier League does not mean more of his colourful and eccentric antics, according to the Liverpool manager, Brendan Rodgers.
The striker joined Liverpool from Milan for £16m at the start of the week, and has impressed Rodgers to such an extent in training that he may be handed a starting place against Tottenham at White Hart Lane tomorrow.
Setting off fireworks in his house, throwing darts at a youth-team player and driving around the grounds of a women's prison all feature in Balotelli's back catalogue of bizarre incidents. But when asked if he was concerned of a repeat of the soap opera which surrounded the Italian at Manchester City Rodgers was unequivocal.
"That won't be here," Rodgers explained. "That won't be here. It's a different style. This won't be the Mario Balotelli show for the press every week, I will tell you that now.
"Why? Different conditions at Liverpool. You have to behave yourself in a certain way. Simple. I have spoken at length to Mario since he has been here. He is definitely a mature boy. He is very, very bright."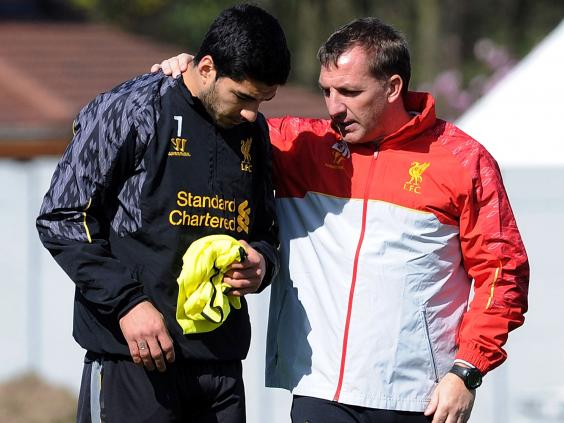 The 24-year-old does not have any kind of "good behaviour" clause in his contract, beyond the normal code of conduct expected of players at the club. Liverpool have also ensured Balotelli will live on Merseyside. "He is a Liverpool player. He is not in Manchester. He will be here with us," Rodgers added.
Of his ability on the pitch Rodgers remains convinced he can fill the breach left by the departure of last season's top scorer Luis Suarez to Barcelona. "I think Mario now feels that it is time to show the type of player he is," he said. "Everyone knows his quality and we have seen it this week in training. We have seen the sheer power and pace and the touch that he has.
"He wants to score goals and I think he wants to do it consistently now."
Reuse content