Liverpool fans on Twitter have prayed for the arrival of Jurgen Klopp as their new manager after Brendan Rodgers left his post at Anfield today.
Klopp is currently taking a sabbatical after leaving Borussia Dortmund at the end of last season.
A statement released by Liverpool confiriming the departure read: "We would like to place on record our sincere thanks to Brendan Rodgers for the significant contribution he has made to the club and express our gratitude for his hard work and commitment.
"All of us have experienced some wonderful moments with Brendan as manager and we are confident he will enjoy a long career in the game.
"Although this has been a difficult decision, we believe it provides us with the best opportunity for success on the pitch. Ambition and winning are at the heart of what we want to bring to Liverpool and we believe this change gives us the best opportunity to deliver it.
"The search for a new manager is underway and we hope to make an appointment in a decisive and timely manner."
Here are some of the best reactions on Twitter as the fans demand Klopp:
Let us pray #LFC https://t.co/NeGfn7UZrH

⠀ (@Loso_LFC) October 4, 2015
JURGEN KLOPP ANSWER THE RED PHONE!!!

; LFC Seattle (@lfcseattle) October 4, 2015
Jurgen Klopp is a realistic target for Liverpool, would be interesting to see how he does with a side in the PremierLeague.

TweetChelseaFC (@TweetChelseaFC) October 4, 2015
Liverpool are about to become very good thanks to Jurgen Klopp.

Ross. (@RossTweeting) October 4, 2015
Sad to see Rodgers leaving......However, Jurgen Klopp welcome to Anfield..... #YWNA

Mwalimu (@Brighton_Omondi) October 4, 2015
Jurgen Klopp to Liverpool please

ADRIAN (@Adrian_Soldan) October 4, 2015
Bring in a Klopp and we mean business. De Boer and we're back to square one.

Liverpool FC 360 (@LFC_360) October 4, 2015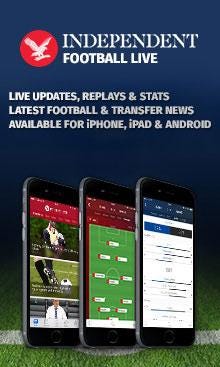 The Independent has launched a new football app! Live scores, in-game stats, breaking news, videos and push notifications are just some of the many features. Use the links below to download and get more from Indy Football...
iPhone
http://ind.pn/iphonefootball
iPad
http://ind.pn/ipadfootball
Android
http://ind.pn/androidfootball
Reuse content