Burnley manager Sean Dyche was in a bullish mood last night after watching the relegation favourites defeat Stoke City.
That 2-1 victory was the Clarets' second successive three points, but Dyche's men still sit in the bottom three.
The newly-promoted side impressed many last season as they clambered into the top flight alongside Leicester City and Queens Park Rangers.
Their start to life back in the top tier, however, had left much to be desired.
"We can do what is deemed impossible and make it possible," said Dyche, 43. "We have been written off by everyone.
"At the start of the season I said we were one of the biggest underdogs in many years."
Danny Ings proved his worth by scoring twice inside the first 13 minutes at the Britannia Stadium to put Burnley in control.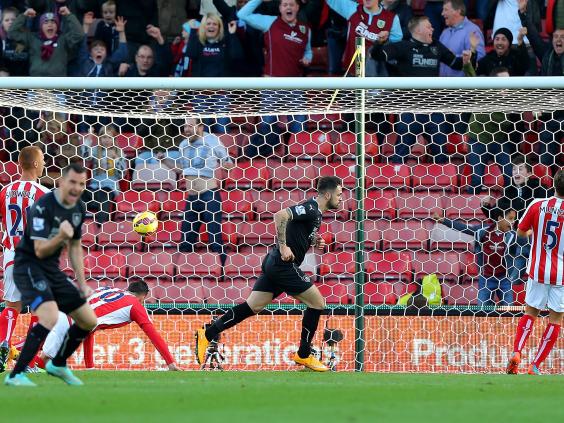 Stoke, though, battled back admirably and were given hope through Jon Walters' 32nd-minute strike. The Clarets defence was able to stand firm, however, and secure another valuable victory.
"We took a 2-0 lead and I thought we deserved it with our counter-attacking football," Dyche added.
"At 2-0 down Stoke had nothing to lose. They kept coming at us.
"Our will and desire to win was fantastic, but that's something that you have to build and work on. Our players are learning and developing.
"We know we're never going to roll through the Premier League, slotting the ball around.
"We have to win and we did that, but we have to find different ways of winning. Now we have two wins, but we need more."
Reuse content