Chancel Mbemba was a relative unknown when Steve McClaren and Newcastle opted to pay Anderlecht £8.5million to bring him to St James' Park.
But after Sunday, supporters will certainly remember the name.
Before impressing in the 2-2 draw with Southampton, Mbemba made a memorable entrance to the stadium - dressed in a full tuxedo with bow tie.
The does not know his own birthday and is under Fifa investigation as he has three different registered bithdays - 1988, 1991 and 1994.
Newcastle fans seemed generally impressed with the first game of the Steve McClaren era, despite Shane Long's late goal robbing them of two points.
The former England manager promised that there is more to come from his young squad.
"We didn't know what to expect but I am absolutely delighted with what I saw," McClaren told reporters.
"For 70 minutes the team were excellent then we didn't play smart after that. I think fatigue had a lot to do with that. We gave the ball away and gave them opportunities to win it.
"Have we learned anything? We have learned so much," he added. "Can we get better? Most definitely. Once we get up to our fitness levels as the weeks go on, this is certainly something to build on.
"Not just the team -- the squad as well."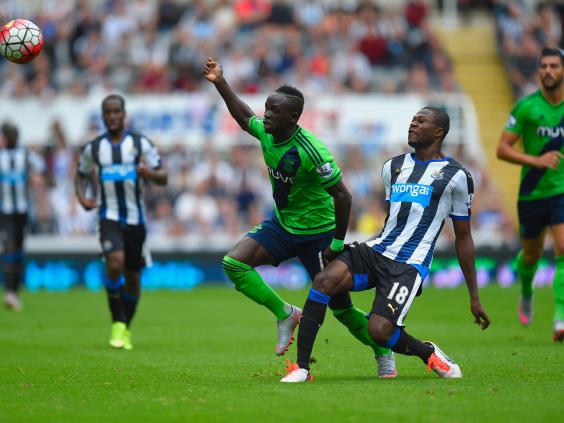 The name's Mbemba, Chancel Mbemba.
Reuse content