Chelsea cruised to a 3-0 victory against Middlesbrough on Monday night to put them within one win of the Premier League title while consigning the visitors to relegation.
There was an inevitability to the game as the Blues set about dominating proceedings from the off.
Goals from Diego Costa, Marcos Alonso and Nemanja Matic secured all three points for the Blues but it could have been considerably more.
Chelsea now head to West Brom on Friday with the title within touching distance.
Here's five things we learned:
Middlesbrough fail to stave off the inevitable
There was a sense of inevitability to tonight's fixture. Middlesbrough's Premier League status has been in question all season long, with the side struggling for results both at home and on the road. Any hopes they had of snatching a result from this evening's clash were fanciful at best, then. Against the Chelsea juggernaut, victory was never on the cards. After all, this is a Middlesbrough side whose only league win in 18 games since Christmas came at home to relegated Sunderland last month. Indeed, Steve Agnew's side have now not won an away match in 17 attempts since the second weekend of the season, losing six of the last seven.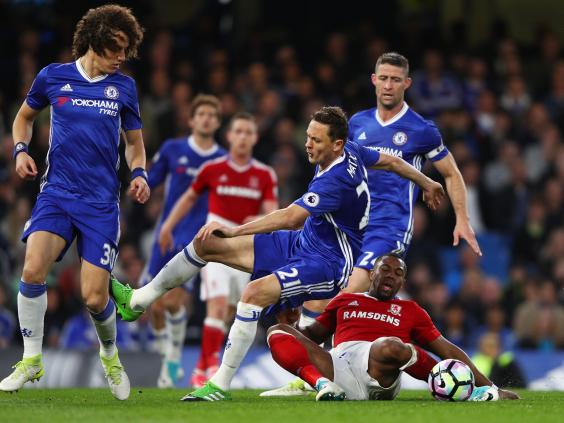 Put simply, they were outclassed by their London opponents. The gulf in quality was evident from start to finish, with Chelsea the quicker, stronger and more intelligent of the two teams. On those rare occasions when Middlesbrough were able to get in behind Chelsea down the flanks, there was an absence of options available with which to then genuinely threaten the home side. Alvaro Negredo offered little up front - he was far too isolated to have any impact - while the team as a whole struggled to bring any attacking dynamism to their forward play. It'll be a long, miserable journey back for those Boro fans who made the 500-mile journey down to the Bridge tonight. They now face next season in the Championship.
Wear and tear takes its toll on Kante
Like Leicester last year, Chelsea have got by this season with the same core group of players driving the side forward to success. Indeed, Chelsea have used the joint-lowest amount of players (23) in the top flight while Conte has made the least amount of changes to his starting XI across the league.
Such an approach has thus taken its toll on Conte's men, with Kante the latest victim to miss out through injury. The Frenchman, who was today named the Football Writers' Footballer of the year, didn't even make it onto the bench as he continues to struggle with a thigh problem. David Luiz had been a doubt, having fallen awkwardly against Everton last week, but was given the green light to play and, like many of his team-mates, impressed this evening.
'Magical' Fabregas makes Premier League history
"Cesc Fabregas wears a magic hat," sang the home crowd throughout the evening. Indeed, it was a magical night in all senses of the word for the Spaniard who made Premier League history to become the first player ever to clinch 10 assists across six different seasons. Fabregas was at his luxurious best this evening, occupying the central position of the pitch from where he pinged ball after ball behind the visiting defence.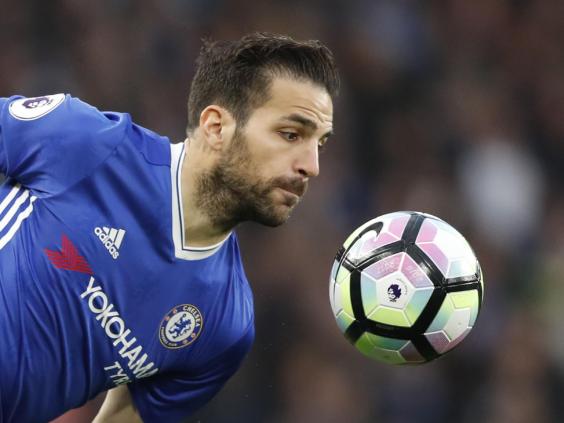 His assist for Diego Costa's opener encapsulated what he does best. Having found the space outside of Middlesbrough's box, Fabregas picked up possession before curling an excellent delivery into the path of his team-mate ahead of him. Calm, composed and clinical, the Spaniard's deliveries kept the opposition on their toes right up until the final whistle. In these sort of games, where Chelsea comfortably dominate proceedings and are rarely forced out of shape, Fabregas has the time and space to do what he does best. His shortcomings are well known, of course, and there's no doubt Kante would have started tonight had he been fit, but he certainly demonstrated tonight why he remains a valuable asset to this Chelsea side.
Costa still leaves certain questions unanswered
There was certainly no doubting the Blues' victory. They were vastly superior to their opponents in all aspects of the game. Nonetheless, there was still a clinical edge missing from a number of the Chelsea players that ensures this evening's result fails to convey the full extent of the home side's dominance. 
Costa was, perhaps, chief culprit when it came to profligacy - in spite of his goal. As a player who has struggled for goals in this half of the season, the Spaniard was handed countless opportunities to remind his critics of his true goal-scoring abilities. But, yet, the forward just couldn't capitalise on his chances. On two separate occasions he struggled to find the back of the net from two yards out after his team-mates had driven the ball menacingly across the goal mouth.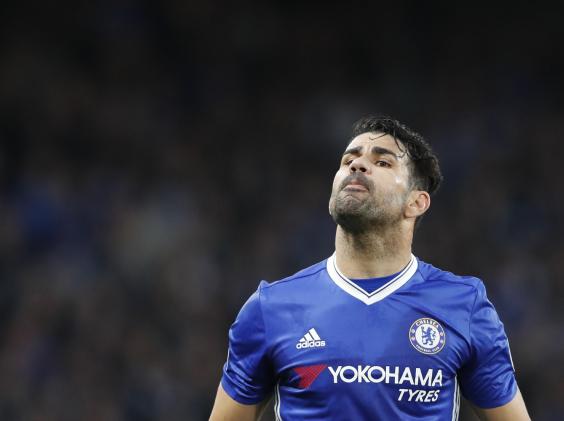 Even for his opener he looked at risk of failing to convert after his first touch let him down before he quickly calmed himself to fire the ball between Brad Guzan's legs. He was his usual nuisance, running hard and looking to find the right space, but given he could have comfortably walked away from tonight's game with a hat-trick it wouldn't be a surprise if he'll feel disappointed with himself.
Conte the final piece to this Chelsea puzzle
With the likes of Eden Hazard, N'Golo Kante and Pedro among their ranks, quality and class has come easily to this Chelsea side for the vast majority of the season. But it's manager Antonio Conte who has brought the finishing touches to this team. The Italian has been simply magnetic and once again showcased tonight the sort of energy and fire that he exudes on a game-by-game basis.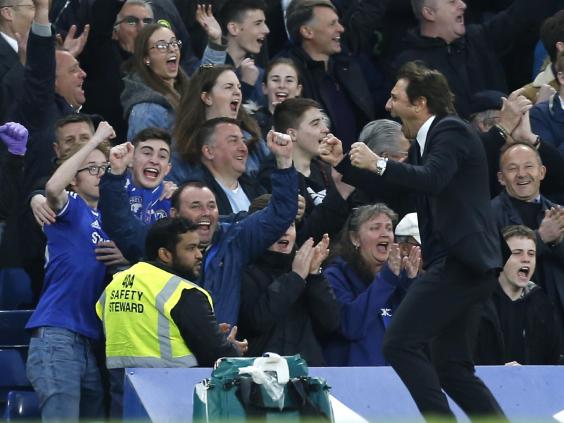 It was hard to take your eyes off the Chelsea manager who cut an animated figure throughout the evening. Prowling the touchline, hurling instructions at his team and even cursing his players for their simple mistakes, Conte never stopped as he sought to ensure his side did everything to the book. It's this attitude which has brought out the best in his players and reaffirms why Chelsea are top of the league. His pursuit of perfection is surely without parallel in the league. Chelsea are lucky to have him.
Reuse content