Chelsea goalkeeper Thibaut Courtois has insisted he is 'happy' at the club, despite links of a move back to Spain.
The 24-year-old spent three seasons on loan at Atletico Madrid but has been Chelsea's first-choice stopper since his return to the club in 2014.
Last month the Belgian suggested he wanted to move back to La Liga, possibly after his Blues contract expired, with Real Madrid his most likely destination.
His comments did not go down well with Chelsea fans and Courtois admitted could understand the concern around what he said.
"I understand the commotion with the Chelsea fans," said Courtois.
"But I just meant that I want to return to Spain one day – but it can also be after my career.
"I'm happy to be at Chelsea. For how long, we will see. But now I want to win prizes with this club."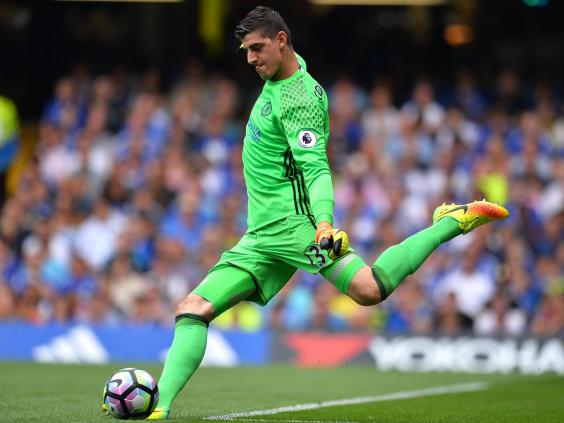 Courtois' contract at Stamford Bridge expires in 2018 and he had previously hinted that he would have a big decision to make when he enters the final year of his deal.
He also spoke of how much he missed the Spanish culture and admitted he still watches Spanish television and takes siestas.
"From the first minute I loved Spain for its people, the way of life, the food," he said last month.
"Today I still have the food and eat dinner late, the siesta, the television I watch most is Spanish. I feel half Spanish.
"The three seasons at Atletico made me the goalkeeper I am now. When I said goodbye I felt bad, it's not easy to make me cry.
"When I left Spain I knew that one day I would return there.
"I have a contract with Chelsea for three more seasons. In 2018, when I enter the last year of my contract, we will have to weigh up whether it is best to renew or leave."
Reuse content