Southampton's Virgil van Dijk is one of Chelsea's primary targets for a busy summer that sees Antonio Conte looking to bring in at least six new signings to take his Premier League-winning side to the next level.
Well aware of both how they will need a bigger squad for next season's Champions League as well as some issues in the current side, the Italian wants to add strength in depth and extra options, so has pin-pointed six key areas where he wants to sign. 
They are: at least one striker, depending on the future of Diego Costa; a central defender; another left-sided central defender; a roaming forward for behind the striker; a central midfielder and a back-up goalkeeper given Asmir Begovic's departure in pursuit of regular first-team football.
The 5 key moments that won Chelsea the title
The 5 key moments that won Chelsea the title
1/5 1. The second half of Arsenal 3-0 Chelsea, 24 September

The biggest defeat of Chelsea's season, but also one of the biggest reasons they have won the title. It brought an epiphany. The way that Arsenal simply tore at Antonio Conte's defence to go 3-0 up by half-time made the Italian realise something was fundamentally wrong with his team. There were huge gaps in the team structure, and it looked at that point like there was still a huge gap between Chelsea and even challenging for the title. That instantly changed, because Conte changed the formation. In that second half, he went to a three-at-the-back that had been on his mind but hadn't yet been tried on a pitch. Chelsea immediately went on that 13-game winning run, never really looking back.

Getty Images

2/5 2. Chelsea 4-0 Manchester United, 23 October

Chelsea had at this point impressively won two games in a row, and looked like they were building, but this match showed there was so much more to it than just a temporary transformation from the change in formation. It showed the quantum leap they had already made. There was of course much more to this match than just winning a big game, too, given that the players were up against their old manager Jose Mourinho just 10 months after he had been sacked following a sensational team collapse in 2015-16. They performed like they had a point to prove, and made an utterly compelling argument from the very start, when Pedro scored after mere seconds. It felt like many ghosts from the previous campaign had been banished, as well as any lingering doubts. They were on another level.

Getty Images

3/5 3. Manchester City 1-3 Chelsea, 3 December

Arguably the Premier League game of the season in terms of excitement, but also the game when Chelsea's winning run became an exhilarating title surge; when momentum really picked up - and that despite City doing so much to try and stop it. This was just another case of turning a negative into a positive, as they completely turned a game. Determined to get their top spot back, Pep Guardiola's City absolutely battered Chelsea in the first half, and could have been out of sight. Conte's side just about held firm despite Gary Cahill's own goal, though, tightened up at half-time and then responded with a series of rapid attacks City simply couldn't handle. Really, it was the response of champions, and the moment when Chelsea properly emerged as the obvious next champions. That's how significant the win felt. That's how much confidence Conte said they gleaned from it.

AFP/Getty Images

4/5 4. Leicester City 0-3 Chelsea, 14 January

If the defeat at Arsenal was a defining moment for Conte's tactics, this win at the former champions was the defining moment in terms of everything else to do with the team. Sure, the final score may make it look elementary, but the week had been anything but. It was maybe the most challenging. Chelsea's 13-game winning streak had just come ended at Tottenham and their top scorer's Blues career was coming to an end, after Diego Costa got into an altercation at training following speculation he might be on the move to China. It really looked like it could all cave in, when Chelsea would lose their edge, and their nerve. Instead, it brought more progress. The team killed Leicester 3-0 thanks to two goals from Marcos Alonso and one from Pedro, before Conte completely killed the controversy by stonewalling it in his press conference. It sent a statement to Costa to get back in line, and a statement to the rest of the Premier League that there was so much more to this team than one scorer.

AFP/Getty Images

5/5 5. Chelsea 4-2 Tottenham Hotspur, 22 April

This may have been an FA Cup semi-final, but it was one with a significance far beyond making the final. It was really the final test in the title race, a referendum on which of the two sides was actually better. That may seem ridiculous now, but that was very much the feel that of week. A stuttering Chelsea had been resoundingly beaten 2-0 at Manchester United, allowing a surging Spurs to cut the lead to four points. It seemed like it was all only going in one direction, but that a Tottenham win could completely divert the destination of the title. There was instead only ever one winner. Conte's side simply cut Spurs' legs away. Every time Tottenham responded, Chelsea just showed they had that bit more, they were that bit better. The impressive high quality of the two clinching goals from Eden Hazard and Nemanja Matic only emphasised it all. It was the story of the season. Every setback only brought another surge.

AFP/Getty Images
While the club are still discussing some positions, clear options have already emerged for particularly important roles. 
Van Dijk has become the main target at centre-half and, although Chelsea will face strong competition from Manchester City and Liverpool, there is a growing belief that the 25-year-old Dutch international favours a move to Stamford Bridge. The club hierarchy similarly feel they have the edge on Manchester United in the pursuit of Monaco's Tiemoué Bakayoko for central midfield.
Real Madrid's Alvaro Morata is Conte's first choice as striker, but some of the hierarchy would prefer to investigate bringing Romelu Lukaku back to the club from Everton. With the Goodison Park board unwilling to sell Lukaku for anything less than £75m and Morata not currently getting regular football at the Bernabeu, a deal for the Spanish striker is likelier to be easier to do. 
Chelsea may also revive their January interest in Swansea City's Fernando Llorente, but that will depend on whether Costa does actually leave for the Chinese Super League or elsewhere, a situation no longer seen as so certain.
The club have begun investigating a move for Dries Mertens as the forward, but there have already been indications they will have to begin looking elsewhere, since Napoli are determined to keep the Belgian.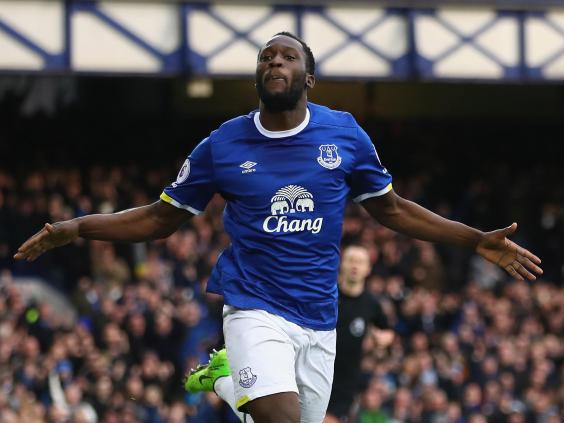 There will be one or two sales along with Begovic to help fund a spree that would likely surpass £200m, and club sources say Chelsea would consider an offer from Manchester United for Willian. Jose Mourinho remains a huge fan of the player. 
Chelsea are meanwhile themselves intent on keeping Eden Hazard and Thibaut Courtois in the face of interest from Real Madrid, and expect both to stay.
Reuse content