This was an all-afternoon party with a football match thrown in, as Chelsea were crowned Premier League champions for the fourth time and gave one of their greats a historic send-off. Chelsea, not that it mattered, beat Sunderland 3-1 but took a few minutes out of the first half to say goodbye to Didier Drogba.
This was the last hurrah for Drogba, who announced before the game that he is leaving, at 37 years old, to find more first-team football in the final seasons of his career. He started, was captain – the idea of John Terry – and was roared on to the pitch.
Drogba played for 28 uneventful minutes before his choreographed exit, without precedent in modern sport. When the boards went up, showing Diego Costa was to come on, Drogba embraced his team-mates before they carried him on their shoulders off the pitch. Drogba, from his perch, waved goodbye to the whole stadium, his final farewell.
The Chelsea manager, Jose Mourinho, ran his plans past his Sunderland counterpart, Dick Advocaat, beforehand and was delighted by the send-off his players gave Drogba. "The players decided between them because they like him a lot," he said. "I'm really happy because he was part of the other team, but he belongs also to this new Chelsea."
Chelsea lift the Premier League trophy
Chelsea lift the Premier League trophy
1/13 1)

Getty Images

2/13 2)

Getty Images

3/13 3)

Getty Images

4/13 4)

Getty Images

5/13 5)

Getty Images

6/13 6)

Getty Images

7/13 7)

Getty Images

8/13 8)

Getty Images

9/13 9)

Getty Images

10/13 10)

Getty Images

11/13 11)

Getty Images

12/13 12)

Getty Images

13/13 13)

Getty Images
That, in brief, was the theme of the afternoon, the final handover from the first champion Mourinho team here to the second. Eight members of that first side – Alexei Smertin, Eidur Gudjohnsen, Paulo Ferreira, Ricardo Carvalho, Claude Makelele, William Gallas, Carlo Cudicini and Geremi – were paraded before kick-off, 10 years on from that first title which set up everything which has followed.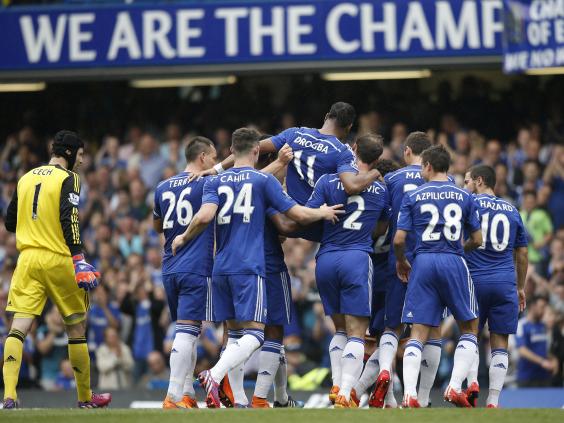 Drogba, of course, is not the only link from that side to this. Petr Cech has also been a feature of both, and he too was rewarded with a start and with the adulation of the crowd. His future, though, is less clear. Cech, like Drogba, wants to play more first-team football and he still has one year left on his contract. Mourinho would love to keep him at Stamford Bridge but admitted it is not entirely in his hands.
"He is a legend of this club," Mourinho said, "and one of our strengths this season was to have the two best goalkeepers in the Premier League. It is no problem to have both. But I am not in control of Petr's decision."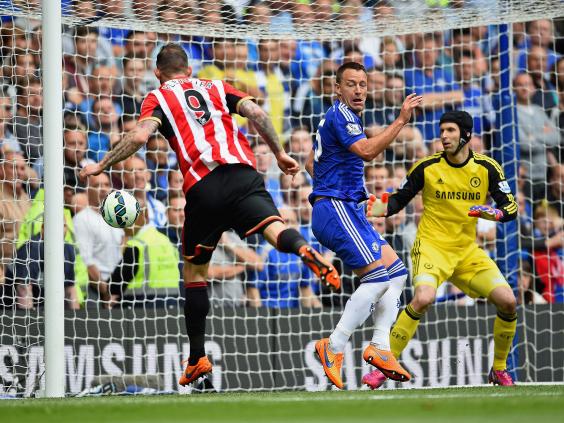 If Cech does leave there will only be John Terry and Mourinho of the 2004-05 team left, and Mourinho spoke quite touchingly about the transition between generations. "To have the champions of 2005 and the champions of 2015 here is an amazing feeling because I feel as if I belong to both," he said. "That team of 2005 is over, finished. To be back for the end of that team was hard, but my job is Chelsea's future. It would be my dream to be here in 2025 and be with the champions of 2005, 2015 and 2025."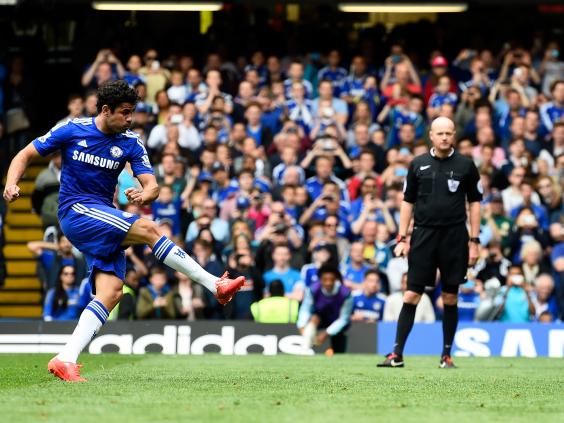 Who knows what will happen in 10 years' time? But when Mourinho challenged these players to "win on a regular basis" it had an ominous ring.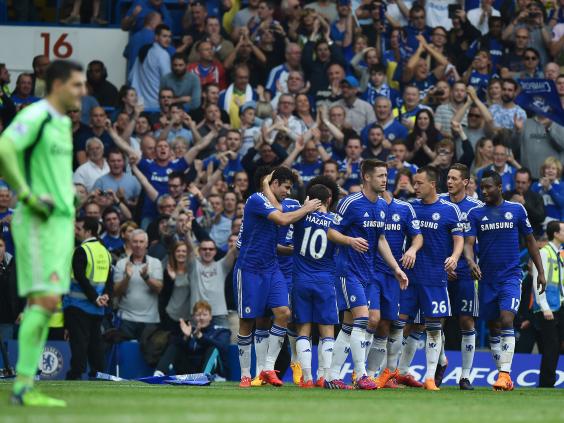 The match itself was beside the point – Sunderland had secured safety from relegation on Wednesday – but they took a surprise lead when Steven Fletcher headed in Adam Johnson's corner. Costa equalised from the spot – the perfect end to his season – before Loïc Rémy scored twice at the end to win the match.
Advocaat could relax, having masterminded safety, and he admitted afterwards he would decide next week whether to sign the two-year deal Sunderland have offered him to stay in charge. He can leave with his head held high, and he is not the only one.
Reuse content