Tottenham Hotspur's title push was boosted at the weekend as they ran out 2-1 winners over Manchester City at the Etihad.
The three points had looked in doubt after Kelechi Iheanacho cancelled out Harry Kane's spot-kick opener but seven minutes from time, Christian Eriksen latched onto a delightful through ball and showed composure to slot the winning goal past Joe Hart.
After showing some patchy form earlier this term, the Denmark international is slowly getting back to his best and has played a pivotal part in Mauricio Pochettino's side bouncing back from last month's narrow defeat to fellow title challengers Leicester City.
Tottenham have won all five of their Premier League games since that narrow loss at White Hart Lane and, after crunching the numbers, it's clear to see just how influential Eriksen has been.
Oulala compared the 24-year-old playmaker with his counterparts at Tottenham's three title rivals over the course of the last few games and, despite all the plaudits that Leicester's Riyad Mahrez and Arsenal's Mesut Ozil have received this season, Eriksen's outperformed them recently.
Goals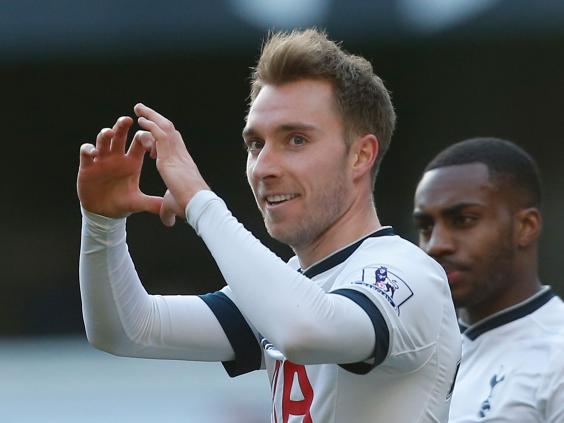 The former Ajax midfielder has scored three in his last five league outings while his immediate competitors can only muster two between them.
Eriksen's winner at the Etihad followed a brace against Sunderland last month, which propelled his side on to a 4-1 win.
Shots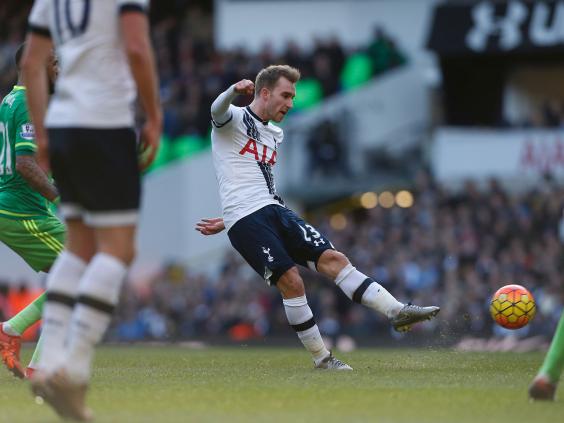 Eriksen may be scoring more simply because he's taking more shots. Again, he's struck at goal more times in the last five games than Mahrez, Ozil or City's Raheem Sterling, with a total of 17 attempts. Mahrez, in second place, has taken 10.
Take-on success rate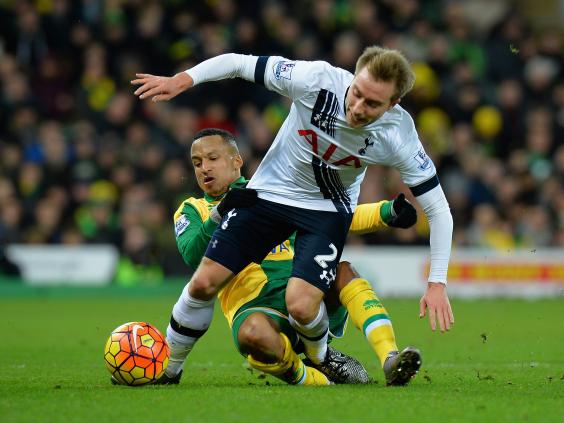 Beating defenders and creating space are key components of a diminutive playmaker's game. Eriksen has excelled at this in recent weeks, successfully dribbling past his opponent 63 per cent of the time.
There's not much to split the other three, with Ozil and Sterling tied on 55 per cent and Mahrez slightly behind on 54 per cent.
Successful passes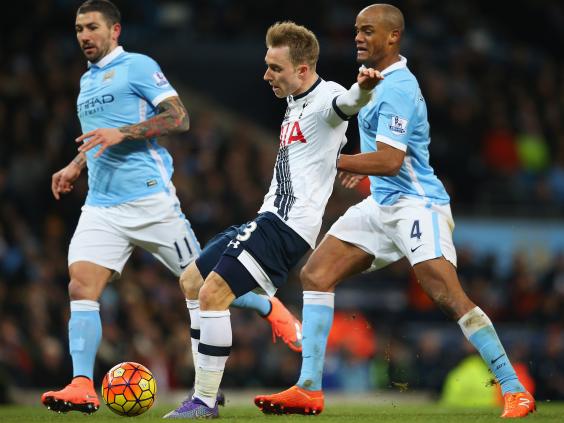 Pochettino's game plan is not strictly based around 'tippy-tappy' short passes, which often skewers this statistic, but nevertheless, Erisken leads the way again. He's completed 242 passes over the last five matches, 35 more than his closest rival Ozil.
Sterling has made 94 passes while Mahrez, as part of a Leicester team who are willing to surrender possession, has completed just 75.
Chances created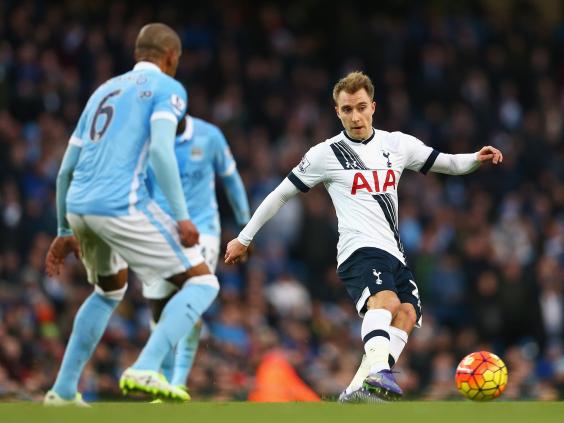 This is what players of Eriksen's ilk are ultimately judged on – are they creating chances for their more clinical team-mates? In the Tottenham man's case, the answer is a definitive 'yes'.
He's laid 27 opportunities on a plate for the likes of Harry Kane, Dele Alli and Erik Lamela. Again, his counterparts do not come close. Mahrez, surprisingly, has created just 4.
Infographic supplied by daily fantasy football game www.oulala.com
Follow Oulala on twitter @OulalaGames
Reuse content