It was in conversation with Gary Lineker on Saturday night's Match of the Day that Claudio Ranieri underlined the biggest lesson to draw from his Leicester City side's narrow victory over Norwich City. The Premier League leaders had just snatched a precious win with Leonardo Ulloa's late goal and, tellingly, had done so without playing particularly well. Their belief, though, had never wavered. 
"My players believe until the end," Ranieri told Lineker after 90 minutes that offered further evidence that Leicester can stay top to the end. 
It is one thing to win at the Etihad when all the pressure is on Manchester City, quite another to win when everyone expects you to beat a Norwich side set out to sit deep and strike on the counter.
Ranieri's men can expect similar challenges in the remaining 11 matches as teams look to "do a Leicester" on them. Ulloa, the scoring substitute, went so far as to suggest Saturday's game was "more difficult than [the] Arsenal [one] because the pressure is on us, not them".
After 13 days of inactivity, Leicester's rhythm was lacking and their star men, Riyad Mahrez and Jamie Vardy, unusually quiet. Yet they still found a way. "It was important to restart well – not important to play well but important to get a victory," Ranieri noted.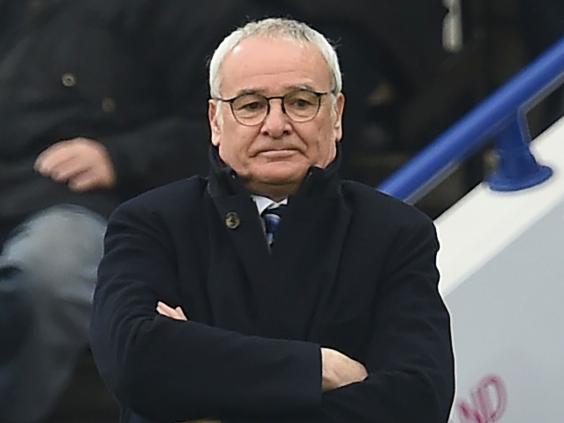 On paper, Leicester have a kind run-in, with not a single match against a top-five rival between now and May. Yet as Norwich demonstrated, that perception is misleading. 
"All the teams need something and now there is a battle for every ball," said Ranieri, whose side host West Bromwich Albion tomorrow. 
They look equipped mentally to cope. Heads did not drop against Norwich as passes went astray and tackles flew in. They kept going and, as a consequence, are now five points clear of Arsenal and nine above Manchester City. In Ranieri, they have a manager with the tactical wit to win them a game.  And they are free of the European commitments of rivals Tottenham Hotspur, Arsenal and City.  "I think it could be an advantage," admitted Ranieri.
By contrast, Saturday was another setback for a Norwich team with just one point from their last seven league games. 
Their manager, Alex Neil, had studied Louis van Gaal's tactics for Manchester United's visit to Leicester in November and went with three centre-backs. It certainly helped, and Norwich might even have won had their finishing been better. "Performance-wise, I think we are capable of a level that can get us wins in the remaining games," said Neil, who will hope for better luck against Chelsea on Tuesday.
"We're more than capable of doing it; it's just those crucial bits in games."
Reuse content