Leicester City announced former Chelsea boss Claudio Ranieri as the man to 'lead them into the next phase of their long-term plan' last night as their managerial hunt finally came to a close.
Since dispensing with Nigel Pearson last month, the Foxes hierarchy tasked director of football Jon Rudkin and football operations director Andrew Neville with the duty of finding his successor.
The East Midlands club have made no secret of their aspirations to break into the Premier League's top-ten, with a long-term focus on qualifying for European football, and so their new manager had to have broad enough shoulders to carry the weight of their lofty expectations.
Ranieri arrived at Leicester's training base in Bad Radkersburg in Austria amid derision from all quarters in the national press - many of whom believe the club have taken a wrong turn. Undoubtedly an enigma of the modern game, the well-travelled Italian represents a huge risk for the Foxes board.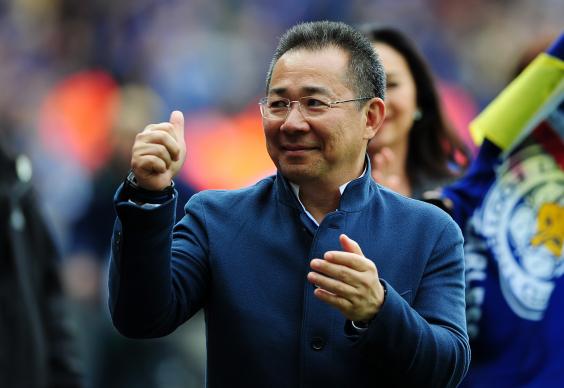 Under the instructions of Thai chairman Vichai Srivaddhanaprabha, who sacked Pearson following a 'difference of perspective', the panel first turned their attentions to former Real Madrid and Chelsea boss Guus Hiddink.
The 68-year-old had recently left his role as Holland head-coach and was viewed as the perfect figure to repair their fractured relationship with a minority of supporters who grumbled at their decision to dismiss one of the most successful managers in their history.
It is understood that Leicester approached Hiddink within days of the position becoming available but the ex-Australia boss informed them that he was not keen on returning to full-time management so soon after losing his job with the Netherlands. Retirement now appears likely.
Neil Lennon had already been suggested as one avenue which they could have taken, with Rudkin known to be close allies with the Bolton boss, but the Foxes board seemingly felt that he lacked the international appeal they craved.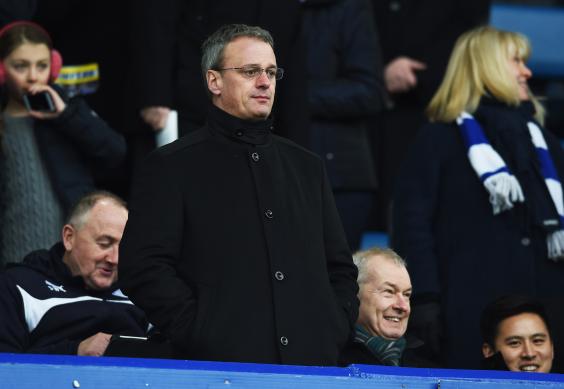 As the bookies tried - and failed - to keep up with the oscillating nature of the rumours being created largely on social media, Predrag 'Preki' Radosavljević's name came from left field last Wednesday.
The 52-year-old announced he is to leave United Soccer League side Sacramento Republic that evening and, after a flurry of bets were put on him replacing Pearson, he quickly became the odds-on favourite to be given the top job. Foxes fans responded with a mixture of disillusionment and abject terror.
To their relief, the story soon dwindled as Martin O'Neill, who led Leicester to four top-ten finishes and two League Cup triumphs in the late 1990s, became the latest name to be thrust onto every supporter's news feed.
Srivaddhanaprabha senior had already attempted to entice the enigmatic boss to Leicester once before after sacking Sven-Göran Eriksson in 2011 following a poor start to their Championship campaign.
According to reports, the East Midlands club made tentative inquiries about his willingness to return to the club where he made his name as a manager but his loyalties to the Republic of Ireland appear to have proved too tall a hurdle for Rudkin to leap.
The Northern Irishman prides himself on the fact that he rarely walks away from roles mid-contract and remains doubtful that risking his legacy at Leicester would be the best move for him.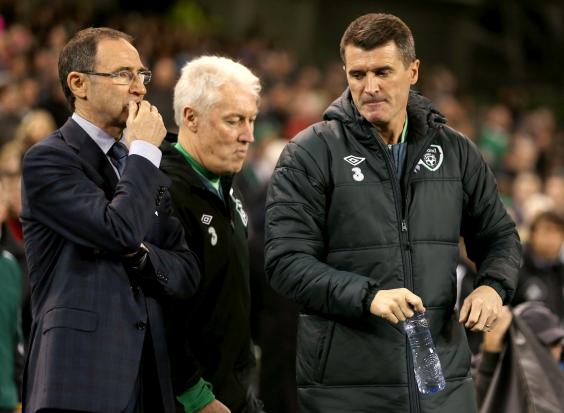 More fluctuations on the betting market occurred yesterday morning. As fans tracked the whereabouts of the owner's private jet (seen leaving the UK for Austria) it soon became apparent that Ranieri's name would be the next headline.
After his come-and-get-me plea last week, where he told the media he 'would be ready to listen to what they had to say', the Italian had always been an outsider for the vacant positon.
The former Chelsea boss, who achieved a 53% win ratio at Stamford Bridge between 2000 and 2004, will have funds to burn at the King Power Stadium and owners who, contrary to popular belief, tend to stick by their managers.
Ranieri's relationship with out-of-contract Esteban Cambiasso, whom he coached at Inter Milan three years ago, could also have been key to his arrival.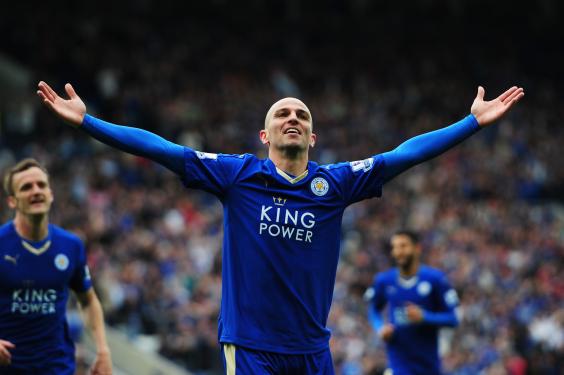 Rudkin joined vice-chairman Aiyawatt Srivaddhanaprabha in interviews with the Italian this week and it is hoped Cambiasso will soon sign on for another year. Despite rumours of a rift between the pair during their time at the San Siro, the Argentine midfielder was holding out to see if Leicester delivered on their promise to hire a high-profile figure.
The King Power Group who own Leicester won't mind the negative press splashed across the back pages this morning, for most of the articles also feature their logo prominently, but this is a gamble which could turn sour before the first international break of the season.
Ranieri, true to his nickname, undoubtedly has some tinkering to do if he is to prove his critics wrong one final time.
Reuse content