Claudio Ranieri has opened up on the secrets behind Leicester City's stunning title challenge in a far-reaching interview with Italian media.
The 64-year-old Roman chronicles his time in the East Midlands from his first day of training with his new players in Austria up until the present day, citing mutual trust and a relaxed atmosphere as chiefly among the factors behind their startling success.
Leicester are five points clear atop of the Premier League following the 3-1 victory over Manchester City at the Etihad Stadium at the weekend. Ranieri, speaking to Corriere della Sera, says he watched footage of his players before replacing Nigel Pearson at the King Power Stadium.
"I arrived in August and started watching the recordings of their games from the previous season. When speaking to the players, I realised they were afraid of Italian tactical approaches. What football means to an Italian coach is tactics, trying to control the game by following the ideas and systems of the manager. 
"You talk about football a lot. They didn't seem convinced and neither was I. I have a lot of admiration for those who build tactical systems, but I always thought the most important thing a good coach must do is build the team around the characteristics of his players. So I told the players that I trusted them and would speak very little of tactics. It was important to me that they all ran hard, just as I'd seen them running towards the end of last season."
Ranieri, who managed Roma, Juventus and Inter Milan, admits to finding the differences between the Italian and English games jarring but has adapted seamlessly over a decade after leaving Chelsea.
"In my view fitness training isn't that important in England, as they all train with such intensity anyway and have a competitive edge when just sprinting. The matches are all hard-fought too. My idea is that players need to recover first, train later. Naturally I believe in training, and this might seem like heresy in Italy, but I also feel it's all relative. My lads train a lot, but not too often. 
"I make sure the players have at least two days off football each week. This is the pact I made the first day with the players, 'I trust you. I'll explain some football ideas to you every now and then, as long as you give me everything'.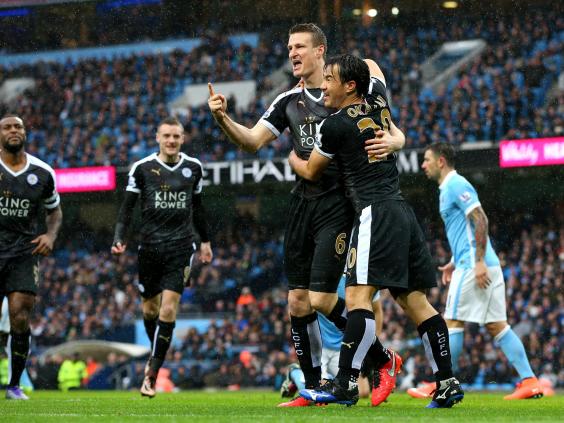 "Here at Leicester everyone feels they are participating, so playing badly means betraying the others. They are free men, aware that they have a job and responsibility. They enjoy maintaining that. I have a player who arrives from Manchester, one from London. It would be unthinkable in Italy, but frankly in England it's very odd too. At Leicester it can be done because the team allows it. That is what makes me proudest."
The Italian has never won a major first division title despite managing some of the biggest clubs in world football in four of the most prominent leagues. The peculiar openness to this Premier League campaign, he says, is down to the competitive nature of the English game.
"In England they always play as if it was a derby. I saw Milan-Inter last week and it was an English-style game with running, hitting, teams stretched out and a lot of competitive spirit. It's not very Italian. I always tell my players to find the fire within themselves. A chance like this will never come around again. 
"Seek that fire, don't be ashamed of it. And they are not ashamed, if anything they demand to dream. I know it doesn't always work like this but nobody knows how it really works. We found something that works by itself, so we must at least respect it all the way. In an era when money counts for everything, I think we give hope to everybody."

Reuse content