Crystal Palace co-owner Steve Parish has received backing for his handling of the circumstances which led to Tony Pulis leaving the Premier League club three days before the new season.
Steve Browett, Parish's fellow co-owner at Selhurst Park, has written an open letter to Palace supporters reassuring them that his colleague had worked tirelessly to meet Pulis' requests in the transfer market.
Parish attended the Eagles' opening day 2-1 defeat to Arsenal at the Emirates Stadium while continuing to work on bringing in a replacement, with former Tottenham Hotspur boss Tim Sherwood the odds-on favourite.
"The bloke works tirelessly every waking hour of the day for the good of Palace," Said Browett. "Because he loves the club and has sunk a lot into it - and he's doing a thorough job at trying to find the best manager possible in the shortest amount of time to replace the one who walked out two days before the start of the season.
"I might be his business partner, but people who know me know that I am ruthlessly honest and Steve has done nothing but what's best for CPFC.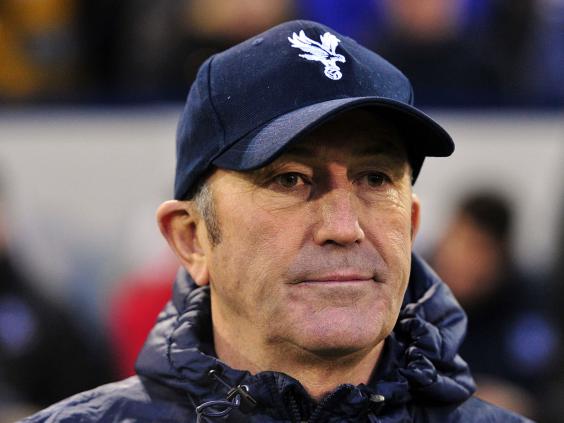 "I'm full of admiration for the bloke and I might add that some of the lies in the press have been absolutely outrageous. They really do completely make it up. Don't believe what you read!
 
"I'm not sure that Steve has made mistakes. Dougie (Freedman) did a great job keeping us in the Championship and laying some solid foundations, he'll always be a Palace hero to me, but he was poached by a sensational salary offer from Bolton.
"Ian (Holloway) did brilliantly to get us up and is a lovely bloke, but struggled in the PL and was hugely honest in resigning. Tony did a sensational job organising and strengthening the team and getting us to mid-table. 
"I don't see any shooting ourselves in the foot. It's all gone pretty well so far although I would agree that it would have been nice to have done it all with just one manager. But nobody should complain about where we are today, four years on from near extinction."
Pulis was reportedly unhappy with the club's dealings in the transfer market after missing out on a host of targets including Gylfi Sigurðsson who rejoined Swansea City.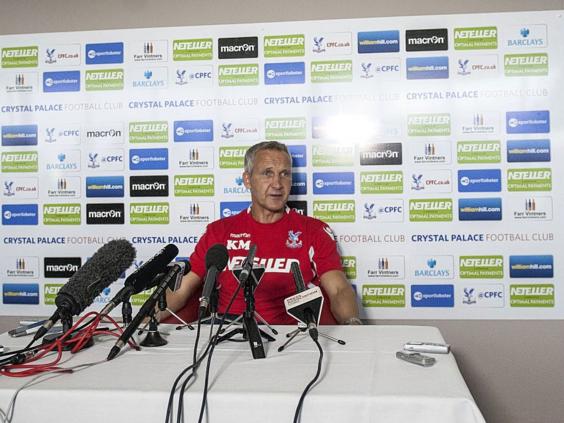 The Londoners did, however, sign Fraizer Campbell, centre-half Brede Hangeland and full-back Martin Kelly.
"Don't worry, we will sign some players," Browett continued. "It's not the board's fault that we've been quiet so far - the funds were always there and no request from Tony was ever turned down.
Video: Latest transfer talk  
"The new manager (whoever he may be) has the biggest transfer kitty in the history of the club. There is serious money to spend and we will improve on what I think is already a very good team without disrupting the spirit that got us here. Trust us (co-owners Parish, Browett, Martin Long and Jeremy Hosking).
 
"We had a board meeting before the Arsenal game with me, Steve, Martin, Jeremy (and Iain Moody) and I can promise you that we are all 100% united.
Others may have personal agendas but you can be assured that CPFC2010 only want what is best for the club. That's the whole reason for us doing this in the first place."
Reuse content