Crystal Palace players were left "shocked" by Thursday night's sudden departure of Tony Pulis, according to caretaker manager Keith Millen who fronted up at the club's hastily rearranged press conference.
However, even though Pulis quit as manager on the eve of the Premier League season, Millen backed the players to recover from the shock and get a result away to Arsenal today precisely because of the "resilience" his former boss instilled.
"They are shocked this has happened so close to the game," the stand-in coach said. "I don't think anyone feels let down. Shocked. There is never a good time for something like this to happen. This is the worst time, you could say that... Maybe Saturday morning would be worse."
Millen took training yesterday morning after agreeing to chairman Steve Parish's Thursday night request to stand in following Pulis's departure. The players were gathered together for a brief meeting, where the main intention was to reassure them about the decisions taken and the direction of the club.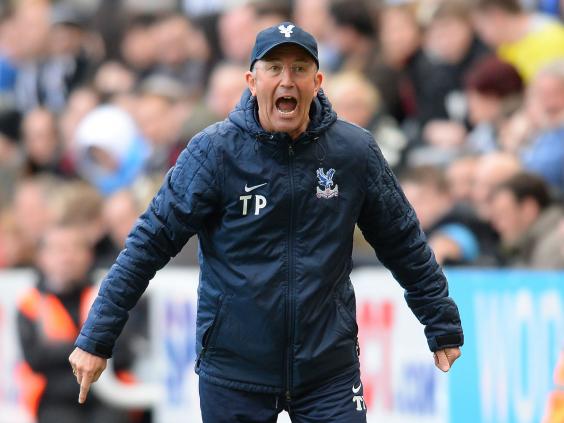 "They were asking 'why?'" Millen said. "This has happened now three times [in under two years after the departures of Ian Holloway and Dougie Freedman], so they were asking 'why?'. It's important to reassure them they'd done nothing wrong. Tony loved working with them. Now, all of a sudden, they're wondering who's going to come in, what direction we're going to go in. We've got to try and stay focused on what we did well last year. That's the only way we can get some kind of performance."
Millen believes that "a strong-minded group" will be aided by the structure put in place by Pulis, as he praised the outgoing manager as a "leader of men".
"I think the shock will fade and the players are quite resilient," Millen said. "Confidence-wise it shouldn't affect us at all. We're organised, the structure is good, we know what we're going to do. And the players, they trained OK. I expect them to have conversations between themselves for the rest of the day. I said that to them today. We know from last year, we have to be at our best [against Arsenal today].
"We have lost a great leader of the football club and a leader of men, if you like," Millen went on. "He's very structured and organised and single-minded. He knows what he wants and you either do it or you don't and the players understood that."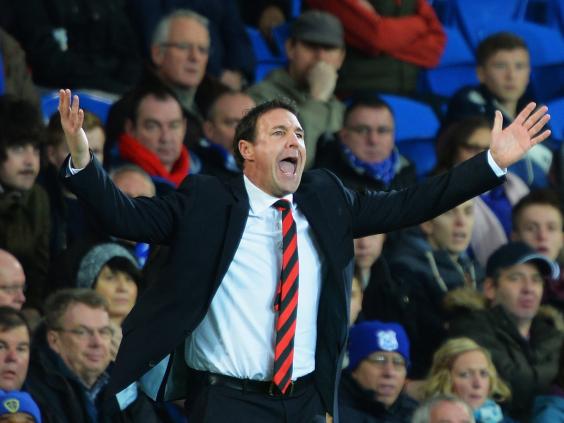 As regards who will replace Pulis, Malky Mackay remains favourite due to his good relationship with sporting director Iain Moody, but former player Tony Popovic is also greatly admired by Parish after coaching in Australia. Millen expects the new manager to be appointed quickly, and tellingly stressed the need for more signings.
"I don't see it being that long this time because of the timing of it. It's the start of the season, the window shuts at the end of this month and we are looking to do more business. It will be important that the new manager picks those players."
Reuse content