The catastrophic manner of Manchester United's defeat to Manchester City has brought no immediate review of David Moyes' position and the security of his job for now remains unchanged.
A number of Sir Alex Ferguson's retired former players are understood to have reached the view that the club needs to act swiftly to change manager and that United would be wrong to give Moyes the £150m summer investment intended to deliver the club – on course to miss out even on Europa League qualification for next season – back into the Champions League the season after. Paul Scholes' decision to make a first appearance as a Sky Sports pundit on Tuesday – for a game which his former club seemed likely to lose – was made in the full knowledge that he might have to deliver heavy criticism of Moyes' team. He did not hold back.
Scholes' willingness to work with United's Under-19s team in this season's Uefa Youth League, travelling to Real Sociedad and Shakhtar Donetsk as Nicky Butt's assistant, revealed a desire to renew his involvement. But after United's elimination at the group stage that came to an abrupt end.
The level of abuse directed at Moyes and his predecessor Ferguson by United fans was substantially greater during the 3-0 defeat to City than in the dismal loss to Liverpool by the same scoreline. The chant of "20 times, 20 times Manchester United" – an allusion to the club's number of domestic titles – was accompanied by ironic cheers on Tuesday, while after the Liverpool loss it was sung in defiance, for fully 20 minutes. The club are by no means impervious to the views and mood of the fans. They will be taken into account this summer, despite the club's official stance that Moyes will be leading the effort to rebuild for next season.
The next Manchester United manager: Those linked with the Old Trafford hot seat
The next Manchester United manager: Those linked with the Old Trafford hot seat
1/10 Jurgen Klopp

Currently the manager of Borussia Dortmund, Klopp coached his team to the Champions League final in 2013. He also delivered back-to-back Bundesliga titles in 2010/11 and 2011/12, despite Dortmund being in the financial shadow of Bayern Munich. All of that was achieved while playing a distinctive attractive style of football. After six years at the club, it could be time for the 46-year-old German to move on, however he has already said he is happy to stay.

GETTY IMAGES

2/10 Fabio Capello

The former England manager has coached the likes of Real Madrid, AC Milan, Juventus and Roma. He now resides over the Russian national team who topped their group in qualification for the 2014 World Cup in Brazil to ensure they are at the biggest tournament of them all for the first time since 2002.

Getty Images

3/10 Louis van Gaal

Dutchman Van Gaal will be leading his national side at this year's World Cup in Brazil. He has taken charge of both Barcelona and Bayern Munich in the past and won the Champions League in 1995 with Ajax. In total, he has won over 60 per cent of his 780 games in management and he's made it very clear he covets a position in the Premier League. Heavily linked with Tottenham prior to David Moyes' sacking.

GETTY IMAGES

4/10 Sir Alex Ferguson

Considering he's at every game anyway, a switch from the stands back to the dug-out doesn't seem inconceivable for Sir Alex Ferguson. It'd certainly be a popular choice among fans having achieved so much success in his long time in charge. The winner of 13 Premier League titles, five FA Cups and two Champions League titles, if there's anyone who can succeed Ferguson, it's Ferguson.

GETTY IMAGES

5/10 Frank De Boer

Although his managerial experience is relatively small in comparison to other potentials, he has already shown he can win domestically. Since taking over at Ajax in 2010, in his first job as manager, De Boer has won the Eredivisie in three consecutive attempts, with his team currently well clear at the top of the league this season. Has been regularly linked with the biggest vacancies in Europe.

6/10 Antonio Conte

Winner of the Serie A manager of the year in 2011-12 and 2012-13 after leading Juventus to the title in those seasons, as well as a Champions League winners medal to his name as a player, Conte has pedigree. Since taking charge in Turin three years ago, the Italian has returned Juventus to the dominant force in Italy, with the club destined to win their third title in a row this term. That kind of dominance is exactly what United crave.

GETTY IMAGES

7/10 Diego Simeone

Simeone has been enjoying much success since taking over at Atletico Madrid. His excellent win rate has seen the club win the Europa League and Super Cup, and against all odds challenge Real Madrid and Barcelona for La Liga title this season. He'd have to hope his history with David Beckham didn't count against him if Manchester United came calling.

GETTY IMAGES

8/10 Michael Laudrup

Despite a rather sudden and messy divorce from Swansea City earlier this year, Laudrup did show he was capable of managing at the highest level. He won the League Cup with the Welsh club, the first major trophy in the club's history, and he did it with a brand of football that won many plaudits. A legend as a player, the Dane has the gravitas for such a huge position as Manchester United manager.

AP

9/10 Harry Redknapp

Currently manager of QPR, Redknapp has often been a fan favourite across English football, winning manager of the year in 2009/10 as well as the FA Cup with Portsmouth in 2008. At one stage he looked a certainty to be the next England manager, only to lose out to Roy Hodgson.

GETTY IMAGES

10/10 Ex-United players

If Manchester United were to choose from one of their own, they would have plenty of ex-players to pick from. Ryan Giggs is the most obvious choice after being installed on a temporary basis after Moyes' departure. Others in management who served as a player under Sir Alex Ferguson include Roy Keane, Ole Gunnar Solskjaer, both Neville brothers and Steve Bruce. Mark Hughes played for United along with Gordon Strachan and Laurent Blanc. While none of them have particularly overachieved in any of their positions, a former player tends to be popular with fans, and can be rewarded with success.

AP
The determination to stick to the course and the manager United have decided upon suggests that the elevation of Ryan Giggs from coach to interim manager, with Ferguson assuming an advisory role, is unlikely. Giggs' appointment would, in turn, be likely to restore Scholes to the hub of the club. For many supporters, the idea of Gary Neville also returning after this summer's World Cup, completing a Class of '92 managerial takeover, would be appealing.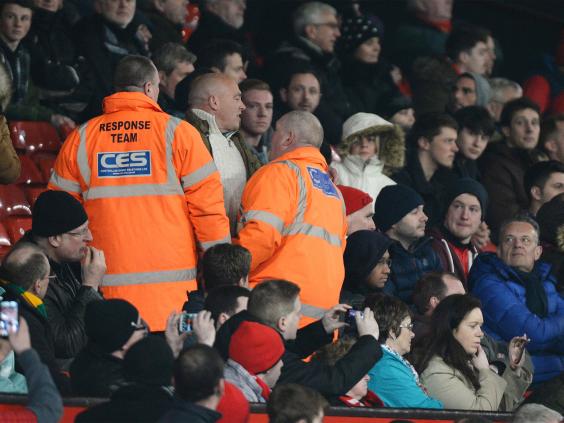 But handing the future to Giggs, when a second season's absence from the Champions League could consign United to the wilderness, would constitute a huge gamble. The Borussia Dortmund manager, Jürgen Klopp, would not be such a risk. Though sources in Germany suggest he would be unwilling to break his contract, his loss of striker Robert Lewandowski to newly crowned champions Bayern Munich this summer raises profound questions about how much more he can achieve with Dortmund.
United, who are guaranteed their lowest points total in the Premier League era, are now dependent on a collapse in form from Tottenham Hotspur if they are to achieve the sixth-place finish they require to qualify for the Europa League. It is understood that they will undertake this summer's US tour regardless of any Europa League commitments, dividing up the squad between the two in order to meet footballing demands and commercial commitments.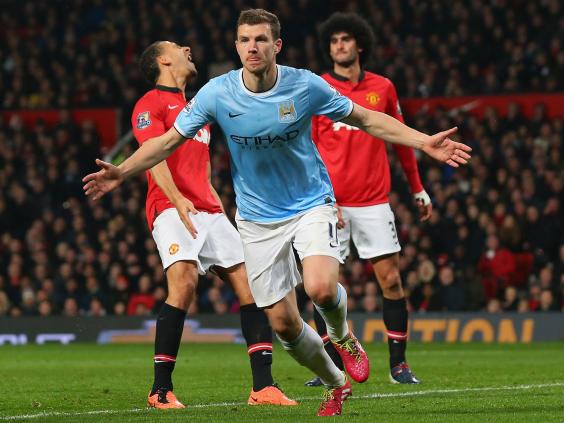 United will train in Los Angeles and play LA Galaxy before moving to Denver, Colorado, for their first game in the International Champions Cup, in July. Though they may have to play a Europa League third qualifiying round, or play-off, United will travel to Washington DC, Detroit and possibly Miami, where the Champions Cup final is to be held.
But to reach the Europa League – which brings the new attraction of automatic Champions League qualification for next season's winners – United must make up a five-point deficit on Tottenham or the six-point advantage established by fifth-placed Everton. Assuming the top four will be Chelsea, City, Liverpool and Arsenal, a fifth place would deliver United straight into the Europa League group stage and sixth would send them into a play-off game. If Arsenal do not win the FA Cup, fifth would mean a Europa League play-off game and sixth would mean an additional third qualifying round game.
Victory at home to Aston Villa on Saturday could help, with Spurs facing a tough trip to Liverpool on Sunday. Defeat to Villa would put United under immense pressure to review the manager's position.
Reuse content