Dick Advocaat will quit as head coach of Sunderland even if they beat West Ham United on Saturday, according to reports.
The 68-year-old has become disillusioned with life at the Stadium of Light after a winless start which has left his side bottom of the Premier League.
The club's sporting director Lee Congerton has purportedly handed his notice in already, having become tired of the club's internal politics and frustrated by the lack of financial support from chairman Ellis Short.
According to the Mail, a meal held between Advocaat and his backroom staff earlier this week had a "farewell feel" and the Dutch manager has already arranged flowers to be sent to members of the support staff.
Advocaat will take charge of his side during Saturday's home clash with West Ham but it is believed he will leave regardless of the result.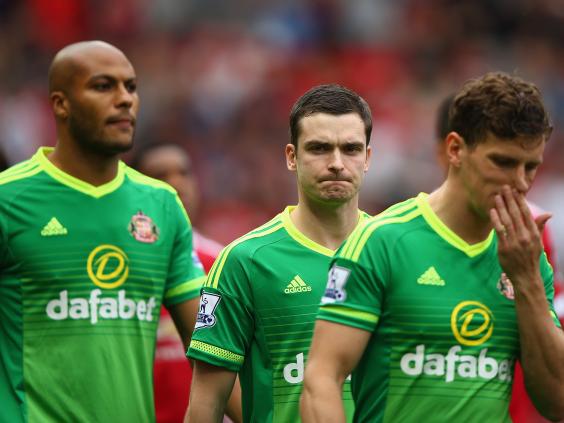 Burnley boss Sean Dyche, ex-West Ham chief Sam Allardyce and former Leicester City manager Nigel Pearson are among the favourites to replace him.
Despite a series of questions about his future at the pre-match press conference on Friday, Advocaat failed to commit himself to the club in the long-term.
"I always think in facts," he said. "The fact is it is now Friday and I am manager of Sunderland.
"But what will happen on Sunday, or a week after Sunday, or nine months after Sunday. Then I will tell you the real story"
"When I think it is time to do something then I will do so," he added. "The fact is you can be ill tomorrow. Why do you always talk about "if, if, if". The fact is I am here and tomorrow I am here.
The Dutchman's tenure at the Stadium of Light began in March with Sunderland seemingly doomed to be relegated.  His appointment was initially only on a short-term basis but after miraculously steering the club away from the drop, he was convinced to delay his planned retirement and extend his stay into the 2015/16 season.
Sunderland's start to this campaign, however, has been poor. The Black Cats were made favourites for relegation by their own sponsors, betting site Dafabet, with only two rounds of Premier League matches played.
Congerton is a former Chelsea chief scout and technical director of Hamburg. The 42-year-old, who was responsible for Advocaat's appointment last season, is believed to have been disillusioned by the financial restraints applied to the club's business during last summer's transfer window.
Reuse content