Eric Dier can recall, almost word for word, the famously robust response that his late grandfather Ted Croker gave to Margaret Thatcher in 1985 when the Prime Minister of the day told the then Football Association secretary that it was his job to rid the game of hooligans. "I know that my grandfather replied, 'These people are society's problems, we don't want your hooligans in our game'," Dier says. "He died a year before I was born. I would love to have met him. My mum and grandma have told me all about him."
Croker was the archetypal establishment Englishman: an RAF pilot, a successful businessman and, eventually, one of the leading officials at the FA through a difficult period in the English game's history. His grandson, 21 and in his first season at Tottenham Hotspur, shares his grandfather's passion for football but is a modern child of the European Union. A graduate of Sporting Lisbon's academy and comfortably bilingual, he and his five siblings grew up in Portugal before eventually work and study brought them back to England.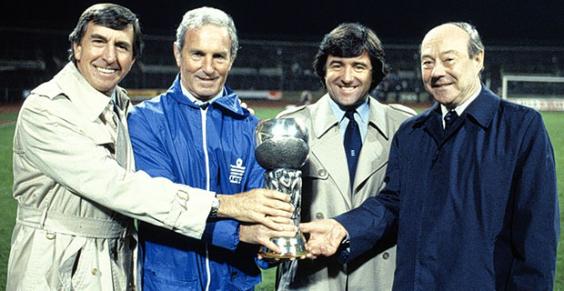 It is easy to forget that Dier is, as he points out himself, new to the Premier League. He had a brief loan spell at Everton in their Under-18s in 2011 but otherwise the English boy who lived in Portugal from the age of seven is learning how to play the pro game here for the first time. "People forget it's my first season in English football and I am like any other foreigner coming here," he says. "Maybe it is unlucky because I am English people presume I should be used to it. I am really just like any other foreigner. I feel that way anyway."
It has been a season of ups and downs for Dier, as it has been for his new club. He has been asked to adjust between centre-half, his preferred position, and right-back, where he has found himself more often than not in recent weeks. The form of Mauricio Pochettino's team has tailed off lately, with one win in the last six league games, and today they face Hull City in a match that is crucial for Steve Bruce's team but also vital for Spurs. It is the last home game of the season and they need to sign off on a positive note.
Dier's story has been an intriguing one for English football, given that he is a Portuguese-made player. After a holiday in Portugal, his parents decided to move the family there in 2001 because they thought it would be a better life for their six children Daisy, Steffi, Eric, Edward, Francesca and Patrick. His father, Jeremy, was a former tennis professional who travelled widely with work. His mother, Louise, worked in hospitality at Euro 2004 and the children, Eric recalls, spent most of their time playing outside.
Their connection with English football, and their grandfather's part in the game, ran strong. Eric was at the old Wembley for the final game there against Germany 15 years ago, and has the ticket framed at home. He watched England games at Euro 2004 and, once he joined Sporting's academy, he says there was never any doubt in his mind that he wanted to be a footballer.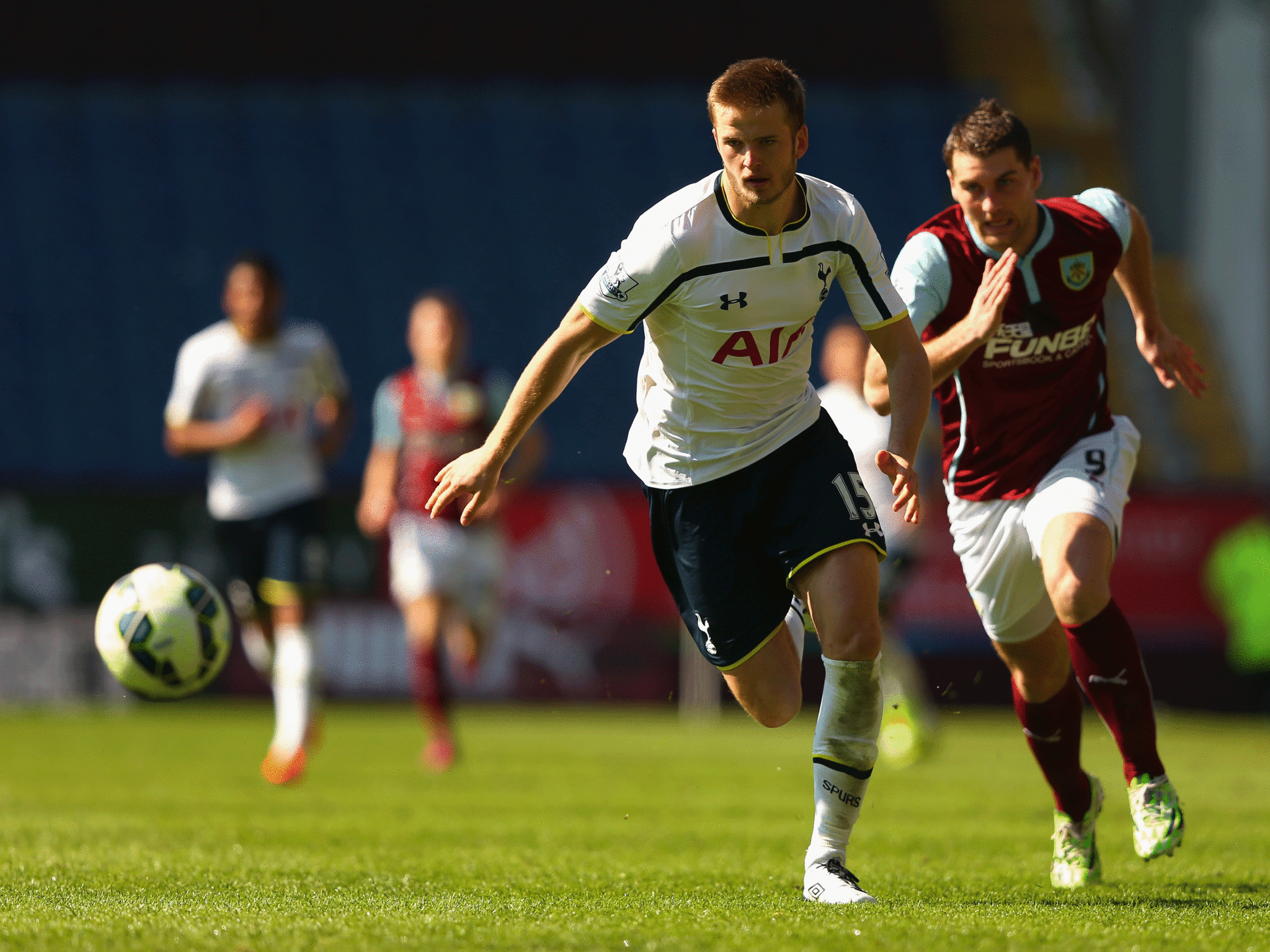 He threw the FA a curveball in November when he asked manager Gareth Southgate to be excused from the Under-21s squad for the games against Portugal and France so he could work on his game at Spurs' training ground. International careers have been ended on such decisions in the past, but Southgate accepted Dier's explanation and subsequently selected the player in the most recent Under-21s squad in March. Dier had to pull out of that with injury and is hopeful that he  will be in the squad, announced on Wednesday, for the  Under-21 European Championship finals in June.
"I think it has been proved that it [the decision in November] worked out right for me," Dier says. "Obviously I wasn't saying 'no' to my country. People get all dramatic about it. I wasn't really playing at the time for England Under-21s but I had been playing a lot here and my form was starting to dip. I spoke to Gareth and I asked to stay here because I felt I needed two weeks at the club. I was travelling with England but I wasn't really playing. I felt like it was a better choice for me and I think I have proved it was. I know what I want to do.
"Gareth was brilliant about it. He didn't have any problem with it. People blew it out of proportion. It was a decision based on looking a long way ahead. I think I proved people wrong, depending on how you look at it. I was just [at Spurs] training hard. There were a lot of players who weren't away with internationals."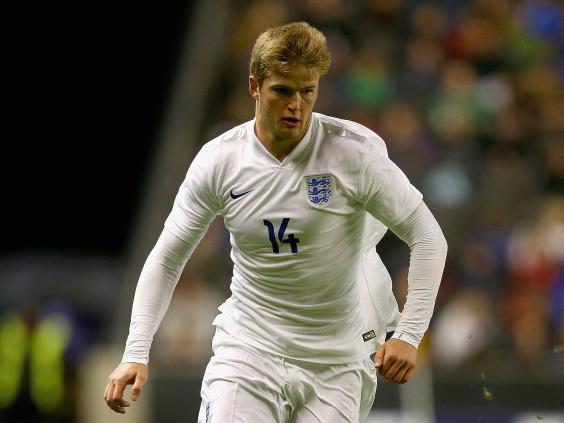 The summer's tournament in the Czech Republic will be the highest profile for the Under-21s in memory, especially with no competing senior games and high expectations for Southgate's squad. The first group game, on 18 June, is against Portugal. "I thought it would turn out like that," Dier says. "I know a lot of [their players]. It will be nice to see them if I go – and hopefully beat them.
"It's a big tournament and to win anything is very nice with England at any age group. We have got a very good squad. There are lots of young English players doing well at the moment. I don't think before there have been so many England Under-21s playing so regularly in the Premier League and the Championship, so it's a great opportunity."
He is bright boy, and with a keen sense of where he wants to go. He is too polite to point out that he has done pretty sterling service for the FA's junior teams in the past, including a place at the Under-20s World Cup in Turkey in 2013, for which so many clubs were reluctant to release players and which ended with England bottom of their group. Funnily enough, graduates from that misadventure – Harry Kane, James Ward-Prowse, Ross Barkley, John Stones, Dier – have flourished more than most.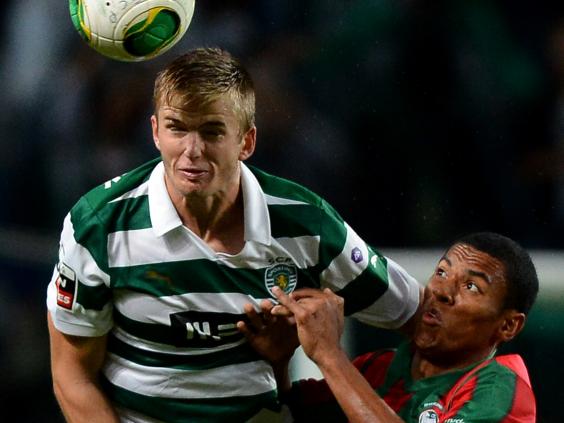 Although all the Diers are now living outside Portugal, there will always be a great fondness for the country the younger children grew up in – and that is especially true of Eric, for the chances Sporting gave him. He progressed rapidly through the club's youth teams, the same path taken by Luis Figo and Cristiano Ronaldo, and was thrown into the first team aged 18 by the club's then manager, the Belgian Franky Vercauteren. Once in the side, Dier played regularly and, aged 20, joined Spurs for £4m last summer with 27 Portuguese Liga appearances to his name.
"In other countries the benefit young players have at clubs like Sporting is they don't have the massive budgets English football clubs have," he says. "They can go and buy; the way Sporting create players good enough for the first team is to bring them up through the academy. They know no different. They don't have the financial ability to buy what they need, so young players get a chance.
"Here [in England] lots of big clubs, when they want something they go and buy it and they don't have the patience. You never know, lots of times they are buying when they [already] have someone just as good! Maybe they are scared because he is young and untested. There is a lot of pressure in England to do well. Every manager has a short timeline. It's a risk. But it is also a risk spending a lot of money on someone."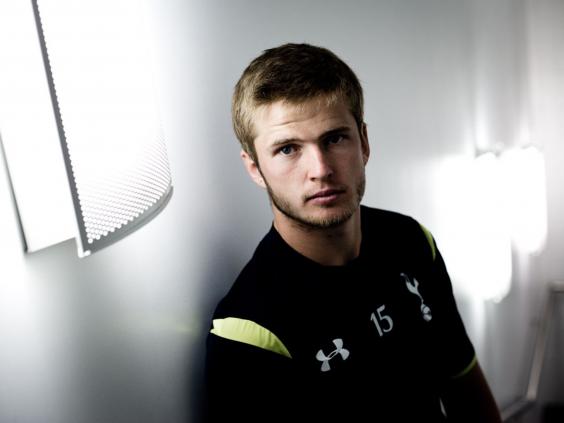 Had his family stayed in England, could Dier have envisaged himself as a first-team professional at a club like Spurs without the benefit of the Sporting experience? "You never know! I could have come to Tottenham when I was eight and be sitting here. I think in Portugal I was extremely lucky with the way they taught me. It fitted me really well. It's a very relaxed environment and I am quite relaxed. At the same time I have that English attitude in me, which is to work hard. The mixture of my English attitude and their calmness, patience and way of teaching was perfect."
He says that he knew a lot about Pochettino from his conversations with Ward-Prowse and Luke Shaw while on England Under-21s duty and it was the former Southampton manager's confidence in young players that convinced him to come to White Hart Lane. "Watching them play a lot for Southampton gave me the belief that this was the right place to come. I thought if I deserved a chance, he [Pochettino] would give me it. All the time you are fighting for a place. Tottenham want to kick on and this manager is very ambitious. He is building a strong group and a strong mentality within the club."
It has been another season for Tottenham in which early promise, especially the New Year's Day win over Chelsea, has given way to disappointment in the race for the Champions League places. Next season, Dier believes it will be different.
"We have to believe we can do it from the off. At the beginning of the season it was a new manager and not everyone knowing where we stood. By the beginning of next season we'll have had a year with the new manager. Everyone is settled, everyone knows the manager's ideas. Everyone knows the manager's ambition, everyone knows we are going in the same direction."
--
My other life - Portuguese cooking
There's this Portuguese dish bife com natas, beef in a creamy mushroom sauce with rice. It's unbelievable. I go to this famous restaurant Maritimo, in Alcochete. Over the years everyone who played for Sporting has gone there. Ronaldo's mum and his sister still go there. It's a tiny old building in a small town on the outskirts of Lisbon. No matter what time of day, it's full. The place is run by an old woman and the food is incredible. They treated me like family. You tell her what you want and she doesn't even write it down, she just screams it into the kitchen. It's like eating at home. I miss that place.
--
Marathonbet is a UK sports betting company, offering customers some of the best odds in the industry. Join today.