Leaning against a back wall, in a small room at the far end of Newcastle's training ground, was United's new signing, dressed in a denim shirt and jeans. Kevin Keegan was the manager then, in August 2008, when Fabricio Coloccini, head down, tried to cut a path through club staff and journalists, to join him on the top table of the press conference called to announce the player's arrival.
It seemed an inauspicious start, but the chaos that has so characterised the recent history of the club was on its way. As Keegan insisted to the assembled throng that the signing was his, the political tornado that was building inside Newcastle United swirled in front of the Argentinian defender. He could not understand English, but even after translation he would not have understood the significance of his new boss's statement, as Keegan jostled to assert himself as the manager of a football club readying itself for a civil war.
Two days later Coloccini made his debut at Old Trafford. Newcastle drew 1-1. Within a fortnight Keegan had left. "It is my opinion that a manager must have the right to manage," he said. Fans marched in protest outside of St James' Park.
There were demonstrations before the following home game against Hull City. Newcastle would not win following Keegan's departure until the end of October. That season they would have four different managers, and Keegan would win his claim for constructive dismissal against the club.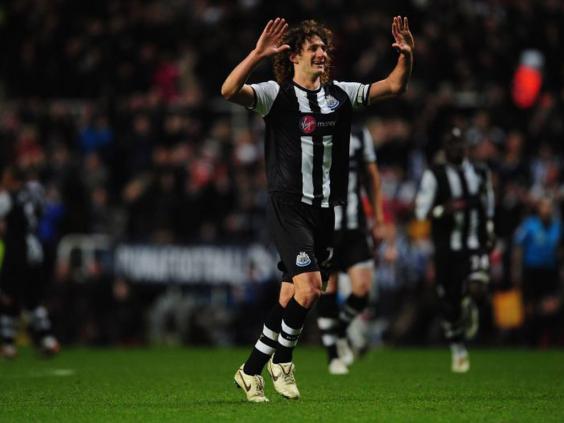 Coloccini, in his first season in English football, having moved from Deportivo La Coruña for £10.3m, would miss only four league games. It was a baptism of fire and, by his own admission, he struggled. Newcastle were relegated.
When the call to arms came after a pre-season defeat at Leyton Orient, he stood alongside those who wanted to stay. Coloccini excelled in the Championship and Newcastle were promoted, but Coloccini had learnt from childhood that nothing would be handed to him on a plate.
His family was sinking into poverty when he was sent on a bus to find a new life, as an 11-year-old, making a 1,000-mile round bus trip every weekend, once school had finished on a Friday night to go from his home in Cordoba to the outskirts of Buenos Aires to train with Argentinos Juniors.
"My father, Osvaldo, had played football and in that period we had a good life," he told me in 2012. "When he finished, in that period we had problems. It is nice when I look back now because I have lived both; when I had and when I did not have. There was a period in my life when I didn't know if I would have a dinner. I will never forget that."
His career started at Argentinos Juniors. He went to Boca and then to Milan, through loan spells with San Lorenzo, Atletico Madrid and Villarreal before spending four successful years at Deportivo. Then came Tyneside.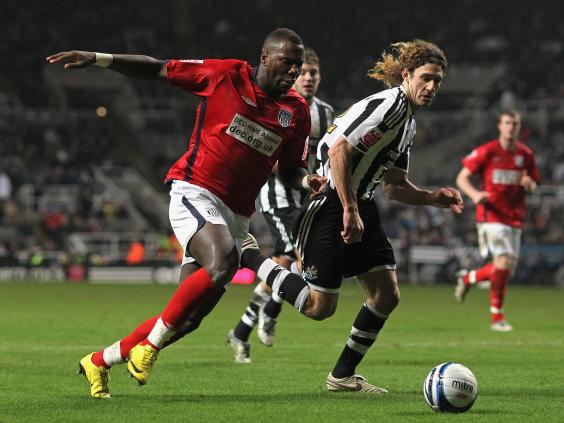 He returned to the Premier League in 2010 a different player, harder, more ready for the English game. He has become the side's linchpin and in 2011 Alan Pardew made him captain. Coloccini excelled. In 2012 he was named in the PFA team of the season, along with the likes of Vincent Kompany, Gareth Bale and Robin van Persie.
Inside the club his relationship with those in command strengthened. Ashley and the then managing director Derek Llambias would go to his Jesmond home and discuss the club.
At the start of last year, he attempted to follow his wife home to Argentina to be with his family, following personal problems. Newcastle had to fight for his return. Among the many conversations that took place, including those with lawyers, is believed to have been one that involved being the future manager of Newcastle United.
That situation moved closer late last night with Pardew on the brink of leaving Newcastle to take over at Crystal Palace.
When Pardew served his four-game stadium ban for headbutting David Meyler, it was Coloccini who stepped into his role and led team talks inside the dressing room.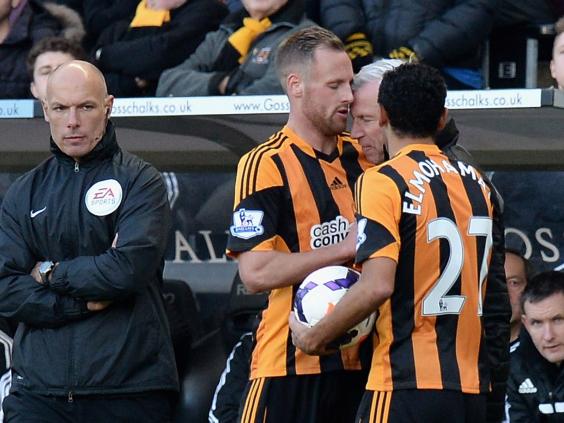 In the summer, Coloccini's role noticeably increased to those inside the club. He became more vocal and more involved in all areas of his role. He took on increased responsibility on the club tour to New Zealand.
"That core leadership of having Colo is important," Pardew said of his captain. "Take me out of the equation and you've got Mike [Ashley], you've got Lee Charnley [the club's managing director] and you've got Colo. That's direct leadership."
It was Coloccini who led a group of players to suggest that Hatem Ben Arfa should no longer be accepted in the first-team squad in the summer, following two dressing-room clashes with Pardew and team-mates. Coloccini felt the apology from the French forward had not been strong enough. Ben Arfa has not kicked a ball for Newcastle since.
Alan Pardew: Managerial highs and lows
Alan Pardew: Managerial highs and lows
1/9 Reading 1999-2003

First took charge of Reading as caretaker in 1998.

2/9 Reading 1999-2003

Got the team promoted to Division One in 2002, after finishing second in Division Two.

3/9 West Ham 2003-06

Pardew resigned from Reading after West Ham were not allowed to speak to him. Won promotion to the Premier League in 2005 via the play-offs.

4/9 West Ham 2003-06

His spell at Upton park was not without controversy, including a touchline clash with Arsenal manager Arsene Wenger in November 2006. Sacked in December 2006.

5/9 Charlton 2006-08

Unable to keep Charlton in the Premier League in 2006/07 - the first relegation of his career. Left by mutual consent in November 2008 with the club in the Championship relegation zone.

6/9 Southampton 2009-10

Won the Football League Trophy final in 2010 but was sacked five months later after reports of a disagreement between Pardew and club chairman Nicola Cortese.

7/9 Newcastle United 2010-14

Took the role at Newcastle in December 2010 after Chris Hughton was sacked.

8/9 Newcastle United 2010-14

Head-butted the Hull midfielder David Meyler during Newcastle's 4-1 win in March 2014. Would receive a seven-match ban and a £60,000 fine.

9/9 Newcastle United 2010-14

His tenure at Newcastle was blighted by abuse from the fans after Newcastle failed to continue the form that took them to fifth in 2011-12, with one local paper writing: "This was arguably the worst personal abuse a Newcastle manager has had to endure at any game" - after Newcastle won 3-0 against Cardiff in September.
It was raining when Jonas Gutierrez made his first appearance in a Newcastle shirt for a year, at Whitley Park, the home of West Allotment from the Northern League, for the Under-21 side against West Ham last week. Coloccini was there with his family, watching his friend, and signing autographs as he waited in the queue, with his son, for a plate of chips.
He has retained the quiet calm that he carried into his first day when he did not even understand what was being said. Coloccini is more hardened to the unique workings of Newcastle United, and he will need every ounce of that knowledge if he steps into the void left by Pardew's impending departure.
--
COLOCCINI IN NUMBERS
2008 - The Argentine arrived at St James' Park seven years ago, moving from Deportivo for £10.3m
232 - Matches played for the Magpies, making his debut against Manchester United in a 1-1 draw at Old Trafford
6 - Goals scored for the club – his most recent coming in last month's 2-0 victory at West Bromwich Albion
Reuse content