The penultimate week of the fantasy football season brings a bumper 'double gameweek', with half of the Premier League playing twice in the space of seven days.
Arsenal, Chelsea, Manchester City, Tottenham Hotspur and Manchester United all have two fixtures to fulfil, meaning several of the game's highest-scoring players could significantly boost their points tallies.
A word of warning though: Everton's 7.45pm kick-off against Watford on Friday, followed shortly after by Chelsea's trip to West Bromwich Albion, means that like last week, we have an early deadline.
Who should you be looking to bring into your side? We have taken a look at this week's prospects below...
Premier League new kits 2017/18
Premier League new kits 2017/18
1/32 New Premier League kits, 2017/18

With the new season drawing ever closer, we take a look at some of the confirmed and rumoured new Premier League kits.

2/32 Arsenal home

Confirmed: Arsenal's new home kit is a deeper shade of red and features a traditional two-tone collar.

Arsenal

3/32 Arsenal away

Rumoured: Clearly Puma have taken some inspiration from Swansea's current away kit for Arsenal's new strip.

FootyHeadlines.com

4/32 Arsenal third

Rumoured: This leaked Arsenal alternate strip is very bold, with neon pink instead of red.

FootyHeadlines.com

5/32 Bournemouth home

Confirmed: Bournemouth will play in Umbro strips from the 2017/18 after switching from JD Sports.

Umbro

6/32 Brighton home

Confirmed: Brighton have opted for a traditional look to mark their return to the English top-flight.

Seagulls Direct

7/32 Chelsea home

Rumoured: Chelsea will be sponsored by Nike from the new season onwards, and their suggested new home kit looks to be a deeper shade of blue.

FootyHeadlines.com

8/32 Chelsea away

Rumoured: It looks as though Chelsea could return to a white away kit for next season.

FootyHeadlines.com

9/32 Chelsea third

Rumoured: We're big fans of this 'urban camoflage' alternate strip, with neon blue Nike branding.

FootyHeadlines.com

10/32 Crystal Palace home

Palace will return to blue and red stripes next season. Now all they need to find is a new manager.

CPFC

11/32 Leicester City home

Leicester's new home kit features a blue and gold colour scheme.

Getty

12/32 Liverpool home

Confirmed: Reaction to Liverpool's throwback new home kit has been overwhelmingly positive.

New Balance

13/32 Liverpool away

Rumoured: Will Liverpool's new away kit be a throwback to their classic 1995/96 change strip?

FootyHeadlines.com

14/32 Liverpool third

Rumoured: Not much has been revealed of Liverpool's new third kit, but it has been claimed the club will wear a golden strip similar to the 2000/01 season.

FootyHeadlines.com

15/32 Manchester City home

Confirmed: A classic Nike take acting as a tribute to the sixties title-winning side

mancity.com

16/32 Manchester City away

Rumoured: These leaked pictures suggest Manchester City are going to go all Aston Villa with their away strip next season.

FootyHeadlines.com

17/32 Manchester City third

Rumoured: More urban camouflage from Nike! Similar to Chelsea's rumoured new alternate strip, the neon blue is a winner.

FootyHeadlines.com

18/32 Manchester United home

Rumoured: Could this be the new Manchester United home shirt?

FootyHeadlines.com

19/32 Manchester United away

Confirmed: This away kit is a winner, with a stylish greyed out Manchester United crest.

Manchester United

20/32 Manchester United third

Rumoured: What on earth?! This leaked United third kit appears to feature Morph and friends standing proud outside Old Trafford.

Twitter

21/32 Newcastle United home

Confirmed: Newcastle's new home kit is a pleasingly retro effort and is worthy of a return to the Premier League.

Getty

22/32 Swansea home

Confirmed: Joma will continue to sponsor Swansea for the 2017/18 season.

Swansea

23/32 Swansea away

Confirmed: Swansea's awak kit adopts the colours of the Welsh national flag.

Swansea

24/32 Stoke City home

Confirmed: Stoke's new home kit is very smart indeed and ditches the oversized white collar while featuring some new blue piping.

stokecityfc.com

25/32 Stoke City away

Confirmed: But we're not so sure about the away kit. What is it with Macron and big white collars?!

stokecityfc.com

26/32 Tottenham Hotspur home

Rumoured: Tottenham will be sponsored by Nike from next season onwards. Their leaked home shirt looks very England, though.

FootyHeadlines.com

27/32 Tottenham Hotspur away

Rumoured: Nike look to be sticking to a classic colour palette for Tottenham's new away shirt.

FootyHeadlines.com

28/32 Tottenham Hotspur third

Rumoured: Will Spurs be getting a purple camouflage kit for their season at Wembley Stadium?

FootyHeadlines.com

29/32 Watford home

Confirmed: Watford have a new kit manufacturer for the new season. Adidas replace Dryworld.

Adidas

30/32 West Brom home

Confirmed: Adidas also make West Brom's new strip, which features a block colour back.

Adidas

31/32 West Ham home

Confirmed: West Ham's new home kit is a winner.

West Ham

32/32 West Ham away

Confirmed: West Ham have opted for a stripped-back looking away kit.

West Ham
Kevin de Bruyne
All roads lead to the Etihad this weekend, with Manchester City having by far the most attractive pair of fixtures. Assets from Pep Guardiola's side are particularly in-demand after last weekend's 5-0 shellacking of Crystal Palace.
Of all the attacking options, we are plumping for Kevin de Bruyne, who hit a goal and two assists for 17 points last week. He could easily repeat that against either Leicester City or West Bromwich Albion.
The Belgian is slightly at risk of rotation over the two, but then so are the likes of Gabriel Jesus, David Silva and Leroy Sane given Guardiola's tendency to tinker his team. If you are overly concerned, wait for further news on the fitness of Sergio Aguero. If he is still out, City's XI will be more settled.
Alexis Sanchez
After weeks of disappointing displays, Alexis Sanchez repaid many fantasy managers with a goal and bonus points at St Mary's. The less said about his showing against Manchester United, the better.
This week, he has another double, going away to Stoke City first before playing against Sunderland at the Emirates.
Arsenal have faint hopes of a top-four finish to fight for and the Chilean is finally taking up more central positions in front of goal, after being stuck out on the wing for a while. He is definitely worth a punt, maybe even your captain's armband.
Cesc Fabregas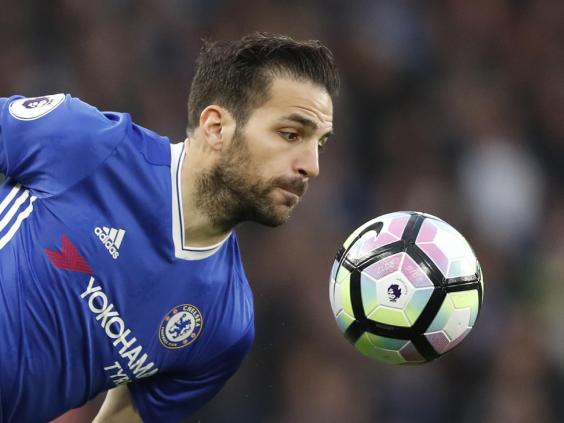 A pick that will raise some eyebrows but those hovering over Chelsea options should consider the forthcoming week carefully.
Antonio Conte is likely to go full strength at the Hawthorns in the hope of wrapping up the title, yet if his side do just that, Monday's meeting with Watford could see the Italian put a below-strength line-up out.
Eden Hazard and Diego Costa owners may, therefore, find a double gameweek turns into a single. Chelsea's fringe players may be safer options and while Willian is a shout, Cesc Fabregas is probably your best bet of substantial minutes over both games.
Willy Caballero
If you are not full up on City options in attack, it may be worth looking to Pep Guardiola's defence for some points. Vincent Kompany has been in the goals of late but comes with a considerable price tag around his neck.
Willy Caballero, meanwhile, will only set you back £4.7m and, due to Claudio Bravo's season-ending injury, is guaranteed starts over the final stretch.
Two clean sheets in home fixtures against Leicester City and West Bromwich Albion should not be too much to ask.
Jack Stephens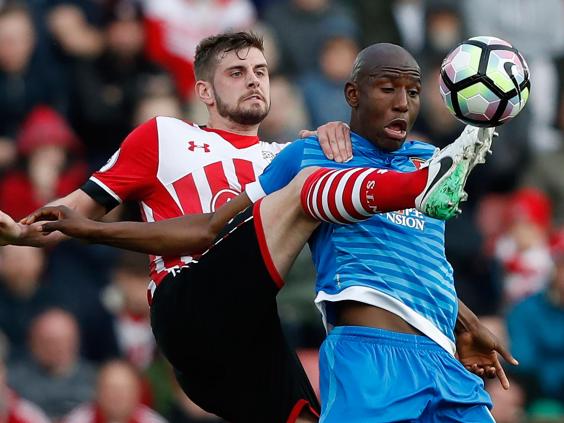 Defensively there are several decent options this weekend, but most of them are pricey players for one of the top six.
So, if you are in need of a budget option, put your faith in Southampton and their pair of cheap centre-halves. You may fancy Maya Yoshida, but his defensive partner Jack Stephens in £0.1m cheaper and offers the same potential for points.
Claude Puel's side travel to goal-shy Middlesbrough first up before hosting a Manchester United side that is likely to be fully focussed on the Europa League. Again, two clean sheets are not out of the question.
Romelu Lukaku
One for old time's sake. He may have fallen out of favour in recent weeks and only have the one fixture in gameweek 37, but that fixture is pure Romelu Lukaku territory.
Watford at home is exactly the sort of game in which the Everton striker has excelled this season, with 16 of his 24 league goals coming at home and 11 of those against sides in the bottom half.
Reuse content