Unbeaten after 11 games and having already played at Old Trafford, the Etihad and Anfield, as well as a win against Arsenal at home, Jose Mourinho's Chelsea are looking ominous contenders for the Premier League title.
In fact, Chelsea's form, with nine wins and two draws, is looking so good that the bookies have slashed their title odds to just 1.17, while closest rivals Manchester City are all the way at 7.0.
Defensively they look solid, while possessing the best attack in the division at the moment. Big and strong also, Chelsea look to have few weaknesses in their team.
But no title was won in November, and while the Blues are looking great so far, here are a few reasons for Chelsea fans to (slightly) temper their expectations.
Liverpool 1 Chelsea 2 - player ratings
Liverpool 1 Chelsea 2 - player ratings
1/24 Simon Mignolet

Unlucky to be beaten by Cahill's effort as his defence failed to clear – saved well from Hazard on a couple of occasions. 7

Getty Images

2/24 Glen Johnson

Did well to foil Hazard on two occasions in the first-half as careless play from the Liverpool midfield left their defence exposed. 7

AP

3/24 Martin Skrtel

– Intriguing battle with Diego Costa – gave as good as he got but will ultimately feel he lost out as the Spaniard struck Chelsea's winner. 6

PA

4/24 Dejan Lovren

Perhaps a little fortunate to return to the side after the fine performance of Kolo Toure against Real Madrid – was generally a spectator to the battle between Skrtel and Costa. 5

Reuters

5/24 Alberto Moreno

Struggled to cope with the double-threat of Ramires and Ivanovic but stuck to his task well despite being put under a lot of pressure. 6

AP

6/24 Emre Can

Got Liverpool off to a flyer with his deflected effort – a solid performance all round. 7

Getty Images

7/24 Steven Gerrard

A solid but unspectacular performance from the Liverpool skipper – continues to fail to impact games as much as he would like to. 5

Getty Images

8/24 Jordan Henderson

Perhaps suffering from burn out having been heavily relied upon in the opening months of the season – like his captain was overshadowed by Matic and Fabregas. 5

Getty Images

9/24 Philippe Coutinho

Another industrious performance from the small Brazilian but he'll be disappointed with how easily he was beaten by Azpilicueta for Chelsea's second. 5

PA

10/24 Raheem Sterling

A better performance from the youngster who seemed to benefit from his midweek rest – caused Chelsea and Ivanovic in particular a lot of problems down the left flank. 7

Reuters

11/24 Mario Balotelli

Hard-working performance but again lacked any real quality in the final third. 5

Getty Images

12/24 From the bench: Joe Allen

Made a couple of good surges forward but was unable to help his side equalise. 5

Getty Images

13/24 Thibaut Courtois

Commanding performance from the Blues stopper – his ability to effortlessly pluck the ball out of the air takes so much pressure of his defence. 7

Getty Images

14/24 Branislav Ivanovic

Looked a little vulnerable up against the pace of Raheem Sterling but provided his usual threat going forward down the right, particularly in tandem with Ramires during the first half. 6

PA

15/24 Gary Cahill

A lively day for the England centre-back – he deflected Can's shot into his own goal before equalising for Chelsea just five minutes later. Defended well but was fortunate not to concede a penalty for a late hand-ball. 6

PA

16/24 John Terry

Commanding performance from the Chelsea captain – made number of vital blocks and headed clearances. 7

AFP/Getty Images

17/24 Cesar Azpilicueta

Chosen by Jamie Carragher and Gary Neville as the best defender in the Premier League – the Spaniard lived up to his billing with a typically impeccable defensive play crowned with the assist for Costa's winner. 8

18/24 Nemanja Matic

By far the most impressive of the central midfielders on display – dominated the middle of the pitch and gained possession for his side on countless occasions before starting attacks. 8

AFP/Getty Images

19/24 Cesc Fabregas

Not his finest display this season – was exposed a few times defensively but and didn't enjoy quite as much time on the ball as usual as Chelsea played more on the counter-attack. 6

AFP/Getty Images

20/24 Ramires

Made a strong contribution on his return to the Chelsea starting XI – showed he can still be counted on to perform in big games. 7

PA

21/24 Oscar

Continues to cause all sorts of problems for the opposition in tandem with Eden Hazard – the pair are developing a near-telepathic understanding. 6

Getty Images

22/24 Eden Hazard

Almost impossible to stop once he's up and running – will be relieved that the chances he fluffed in the first half didn't cost Chelsea on this occasion. 6

AFP/Getty Images

23/24 Diego Costa

Although Drogba has done a good job in his absence, Chelsea are a different animal with this man up front – he got one good chance and rifled it into the net under pressure. 7

AP

24/24 From the bench: Willian

Replaced Ramires soon after half-time and gave a typically disciplined performance – helped to protect Ivanovic from Sterling. 5

GETTY IMAGES
1) Over-reliance on key players
Chelsea have played 17 matches in all competitions so far this season and it has become clear who Jose Mourinho considers his key players.
Six players - John Terry, Gary Cahill, Branislav Ivanovic, Cesc Fabregas, Eden Hazard and Nemanja Matic - have started 15 of those matches already, and the difference in quality between their reserves is pretty big. Oscar has also started 13 matches while Diego Costa and Cesar Azpilicueta are never out of the team when available.
Video: Premier League review
Chelsea do have a squad capable of coping with all but the worst of injury crises, but the strength of their first XI has been key in their assault to the top in the early stages of the season.
Were either Terry or Cahill to get injured then Kurt Zouma is the club's next centre-back - though Mourinho could play Ivanovic there with Filipe Luis coming in - and although he is a hugely talented youngster, he is just 20-years-old with no Premier League experience as yet.
Neither John Obi Mikel or Ramires are close to providing what Cesc Fabregas and Nemanja Matic can offer, though they do have their roles in the squad.
An injury to Eden Hazard would be the biggest loss of all; since the start of last season, when Andre Schurrle and Willian arrived at the club, the Belgian star has provided 23 goals and 12 assists while the other two have contributed just 17 goals and 10 assists between them.Hazard plays more than those two but he is arguably the one irreplaceable player in the Chelsea squad.
2) Expected to challenge on four fronts
Depending on Liverpool's results in the next two Champions League matches, Chelsea could find themselves in the unique position among British teams of challenging in all four competitions.
Manchester City look on the brink of an early European exit and are already out of the Capital One Cup, as are Arsenal and Manchester United; Louis van Gaal's team aren't competing in Europe at all this season, of course.
Liverpool are still in the Capital One Cup but their title challenge looks to be over with just 11 games played.
The Blues could find their squad tested to the limit as they push for success both at home and abroad.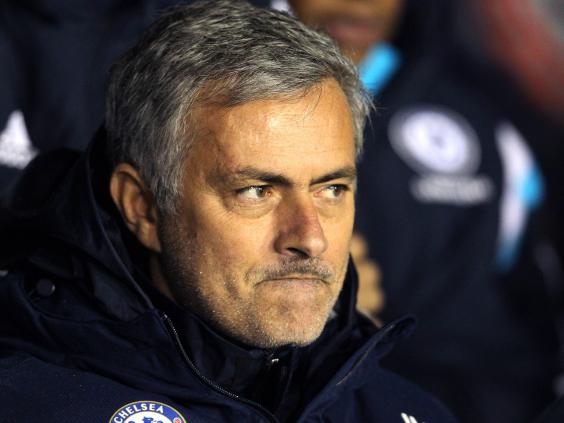 3) Lack of a killer instinct/over-confidence
Jose Mourinho moaned about it after poor performances against Shrewsbury Town, Maribor and Queens Park Rangers, but Chelsea have lacked occasionally lacked motivation when playing teams they should beat.
They've also dropped points in crucial matches this season because of their inability to hold on to and extend leads. Against Schalke, Manchester City and Manchester United, Chelsea could only draw when they were leading.
Chelsea proved they could hold on against Liverpool after fighting back from a goal down to win at Anfield, but there has been a defensive sloppiness in their play at times.
Imagine the strength of their position in the Premier League had they beaten City's 10-men, or not allowed United to score a dramatic late equaliser.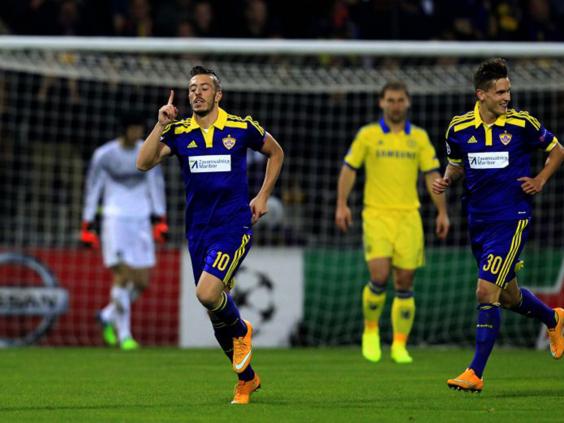 4) Opponents will improve
Manchester City have too much talent in their squad to continue on their current poor run. United are starting to win games even without playing at their very best and in the midst of a defensive crisis and Arsenal will eventually sort out the defensive problems they also have.
Liverpool looked better than they have done previously on Saturday and even the likes of Everton and Spurs are performing way below their expected level. Eventually one or two of these teams will improve and start to put pressure on the league leaders.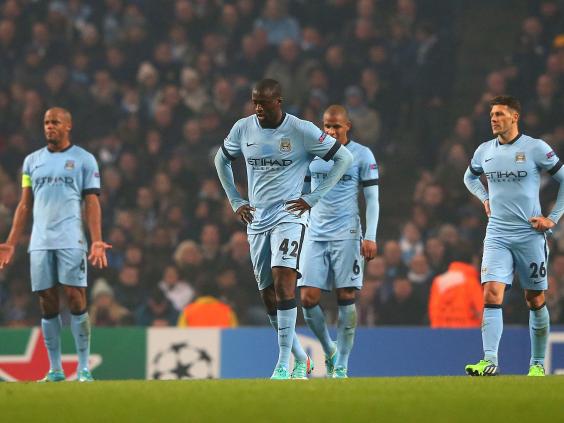 5) Poor form at this time of year
Chelsea don't seem to like it when the poor weather sets in. A poor winter run cost Luiz Felipe Scolari his job in early 2009 and since then the Blues have struggled in November and December.
In fact, Chelsea have won just 36 of their 82 matches in those two months since the start of the 2008-09 season, drawing 26 and losing 20 matches, a record of just 43.9 per cent.
With Chelsea winning an average of 59.1 per cent of all of their matches in those six seasons (with a low of 51 and a high of 70), that figure for November and December becomes more than just an anomaly, it is an annual problem.
Reuse content