In one of the reception rooms at Stamford Bridge recently, a high-ranking Chelsea official was talking frankly to some business people about Jose Mourinho's sacking. He wasn't critical, just sad. The official said that there had been a huge will from everyone – from Roman Abramovich on down – for the appointment to work out. For a club legend to build a proper legacy.
The problem now is that so much of the club had been built around him. The under-age teams, for instance, were replicating set moves regularly used by the first team.
Almost everyone around Chelsea agrees that Mourinho was the "obvious" choice when he came back in 2013. Which only deepens the sense of unease around what threatens to be comfortably the worst defence of the title in Premier League history and may rank as one of the worst in English League history since Manchester City were relegated in 1937-38.
Mourinho's second coming was supposed to mark a grand change in the club's policy, the moment they moved towards long-term stability. With the Portuguese gone, there is a growing sense of drift. It is not just about how so much of the squad was hewn to fit Mourinho's style, and how it is harder to change this without a long-term replacement. Some of the players are said to have requested assurances about the quality of summer transfers.
To give a proper assessment it is better to look at the individual areas of uncertainty.
The manager
Guus Hiddink, who took over from Mourinho last month, made it clear from the outset that he is only managing the club until the end of the season, so come next August a new man will be in place. The former Chelsea player Pat Nevin, who still follows the club closely as a BBC analyst, puts the situation in the starkest terms. "The next decision is huge," he says, "because you've not just got to get a manager, you've got to get a manager in [while] structuring going forward."
Chelsea's problem is compounded by the fact that arguably the two best candidates are not interested in the job. The Bayern Munich coach Pep Guardiola, the world's most sought-after coach, will be available in June but is probably going to Manchester City, despite Abramovich's admiration for him.
Then there is Diego Simeone, currently managing Atletico Madrid with great success. There are many who feel the Argentinian, with his drive, his ability to inspire and his ferocious competitiveness would be Mourinho's ideal successor. However, the latest view from Spain is that Simeone will be staying in Madrid this summer.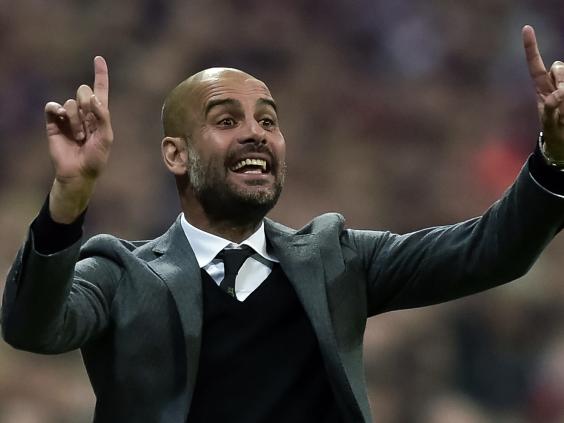 Which leaves a huge list of potential second-choice options. One of them is Manuel Pellegrini, assuming he makes way for Guardiola at City. He has been touted but, good as his football is, City's wavering form suggests a manager who struggles to inspire a competitive edge in his team. What would it say about Chelsea if they went for the manager City are discarding when they already have an awful lot to do to catch up with the Manchester club? 
Rather than looking around at their level, then, it might be smarter to haul a developing coach up – as with Mourinho in 2004. "The decision that's more complex and braver but riskier is someone who's overproducing with a limited budget and thinking, 'Right, give him a bigger budget and he might be spectacular'," Nevin says. Chile's outgoing Copa America winner Jorge Sampaoli is interested, and might fit Nevin's description. His playing style also has a stylistic similarity to Guardiola's.
Another side of the argument is that Chelsea's many trophies over the past eight years have not relied on long-term managers, and they are not alone in this.
Gianluca Vialli, who managed Chelsea for two years before the Abramovich era, points to how, even during Serie A's peak when he played there in the early 1990s, regular changes were the norm and clubs still succeeded. Like Nevin, he doesn't have too much concern. "I'm Italian so, for me, it's the other way around. I see managers in England doing their job until it's obvious they can't turn it around. Compared to Italy, they're given plenty of time."
Jason Cundy, another former Chelsea player, agrees. "If there's one club that knows how to deal with a managerial change and go on to have success, it's Chelsea," he says. "They're the benchmark for that. I don't really know if there is a correct way to do things now."
The squad
There is no doubt that a major reason why Chelsea experienced so much success despite so many managerial changes is because they had such a stable and brilliant core of players: Petr Cech, John Terry, Frank Lampard, Didier Drogba. The problem, as Hiddink lamented on Friday, is that core is either ageing or gone. 
To make matters worse Eden Hazard, frequently touted as having the potential to become one of the world's truly great players and Chelsea's best player last season, is continually linked with a move away from Stamford Bridge, possibly to Real Madrid. Chelsea, of course, insist they have no intention of selling him.
The club's recruitment in the next 12 months will be vital, which is why Everton's John Stones has been targeted ("The next 10 years of your central defence sorted out," Nevin says), and Hiddink has admitted he will "give ideas" when asked about potential future signings. That will still take time, though, and Cundy suggests this is why a leader like Gary Cahill has been given such a big deal despite being on the brink of 30. "They haven't usually done that," Cundy says.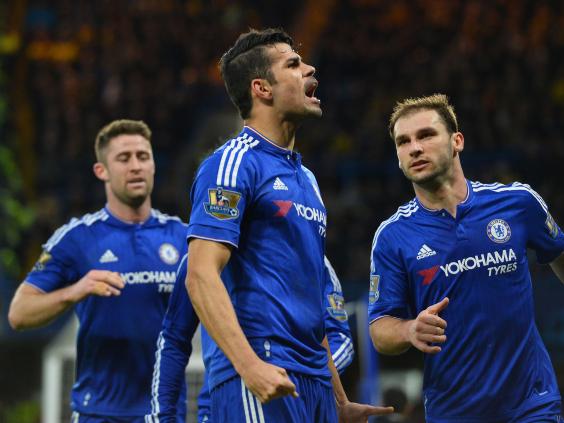 Iain Rodger, who helps to run the Chelsea fanzine cfcuk, is concerned about who will "carry that club identity forward".
"When you look at our first XI now, only JT 'gets it'," he says. "His leap into the crowd against Everton shows that bond. The only slight glimmer of leadership comes from Kurt 'Monty' Zouma. But a lot can happen between now and then [the end of the season]."
Perceptions of players do change, though, Cundy argues, citing Drogba as a prime example. "When Didier first came to the club I don't think any Chelsea fan would have said he would be the legend he turned out to be, and also a leader… so maybe it's difficult to predict who these players are."
The philosophy
In some of the club's lowest moments of the past few years, one chant has rang loudest: "We want our Chelsea back". That hasn't been heard during this latest upheaval, possibly because it is now very clear what that Chelsea is: it isn't defined by their best manager in Mourinho, but rather by the decisions of their owner, Abramovich.
That has occasionally led to wider debates about the "identity" that Rodger mentions, but many around the club feel the benefits outweigh the negatives.
Vialli now co-runs a company called Tifosy who look to strengthen the bond between clubs and their fanbase by providing a platform for supporters to invest, and thinks along the same lines as Rodger.
"Chelsea's transformed a lot. It's become a better, more financially wealthy club, it's more successful, there's a better organisation and it's now a global brand. I was there when we were just building the foundation for the future that has become the present."
That present has seen many accusations of short-term thinking, but those close to the inner circle say Abramovich is far more measured than perception dictates. Officials from other clubs have privately spoken glowingly about the slickness of Chelsea's transfer-negotiation skills under Marina Granovskaia.
Rodger also puts the debate into context. "Genuinely, I would rather have had what we've had at Chelsea than what they've had at Arsenal, when you've got the stability but you don't have the trophies coming in."
It is true that, the anomaly of this season aside, Chelsea's wealth will keep them competitive. The question is, with so much else to work through for the next few years, how competitive that will be. As with Mourinho, there are no guarantees.