Hull City manager Steve Bruce believes owner Dr. Assem Allam will ultimately be successful in his prolonged efforts to change the club's name to Hull Tigers.
The 75-year-old chairman revealed during a press conference on Thursday that he had put the East Yorkshire club up for sale just a day after the Football Association Council's decision to reject his proposed rebrand in April.
The Egyptian, who bought Hull for £1 in 2010, has already begun a process of arbitration with the FA - not the Court of Arbitration for Sport as many expected.
Bruce has been keen to remain impartial during the episode after Allam's fall-out with sections of the Tigers fan-base but insists that the local businessman is doing a good job at the KC Stadium.
After leading Hull to their highest ever Premier League finish, as well as an FA Cup final appearance, the former Sunderland boss expects arbitration to eventually yield a change to Hull Tigers.
"I think there will be a positive outcome. That means he will stay and he will win his case. I genuinely believe that will be the case," said Bruce.
"Those are my thoughts. We have seen change before. One club [Wimbledon] went from London to Milton Keynes. Arsenal left Highbury...I never thought that would have happened back in the day.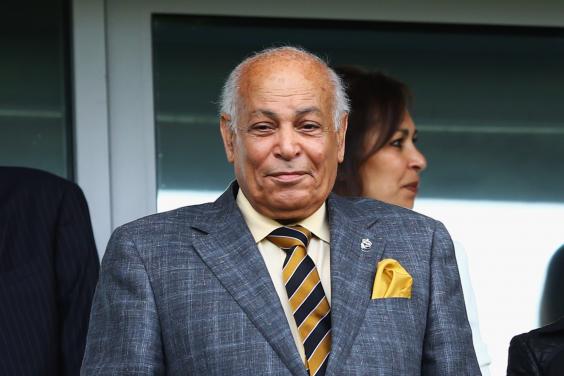 "Or Manchester City leaving Maine Road. The fans even sang 'Maine Road till we die'.
"But they moved into a nice new stadium and everyone forgot about it.
"If he was looking to leave the KC and move to Sheffield, then I can understand there would be all sorts of arguments raging.
"But when you talk about a name change, there is an 'AFC' in there.
"Does that have to stay? For me, can we find a middle ground? I think we know now what the situation is so let's see what the Court of Arbitration says.
"But I think it has a long course to play."
Reuse content