Manuel Pellegrini has said he would be interested in signing Steven Gerrard should the Liverpool captain leave Anfield.
The Manchester City manager's gamble on taking Frank Lampard – who at 36 is two years older than Gerrard – to the Etihad Stadium has reaped significant dividends.
If Liverpool cannot agree a new contract with Gerrard, it is a move Pellegrini may be tempted to repeat.
He said: "I don't ever rate players on their age. It depends on the money they cost and the number of years they have left on their contract but, like Frank Lampard, Steven Gerrard is a top player who can continue at a high level for a number of years."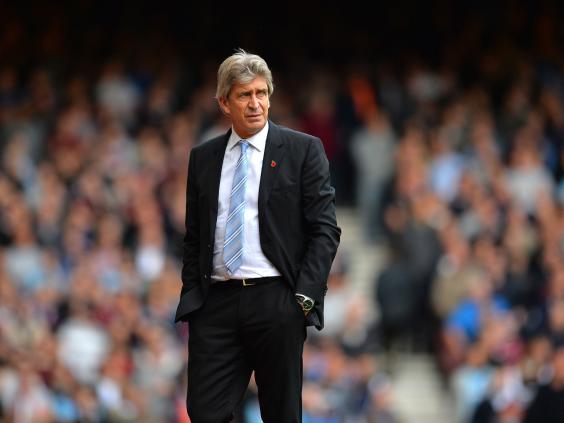 Gerrard has said that whether or not Liverpool offer him a new deal, he intends to play on after his contract expires in June.
If he were to move then, it would be on a free transfer and not affected by the Financial Fair Play restrictions that cost City the chance of signing both Angel Di Maria and Radamel Falcao, who joined neighbours Manchester United.
Pellegrini said: "We could not do the loan with Falcao because we did not have the space for him in our Champions League squad. The amount of money for this loan (Monaco demanded a fee of around €12m) was also too much when you had the Financial Fair Play behind you. But I don't think we should have regrets about what we did in the summer. We did very well because we did all we could."
Pellegrini takes City into his third Manchester derby, having won the first two by a collective score of 7-1. He argued that City now deserved to be recognised as Manchester's leading club.
"If you just go by the success of the last few years, this team has won two of the last three titles and was runner-up for the other," he said. "Manchester United has a lot of history and won an important amount of titles but maybe football is (judged) in the present. I am very happy to be the favourites."
Reuse content