The representatives of Jose Mourinho have opened negotiations with Manchester United about the manager's job, according to reports.
BBC Sport claim that no agreement has yet been reached, while neither Mourinho or the club made any comment, but the Portuguese is 'increasingly hopeful' of taking over from Louis van Gaal.
The report claims that the change in manager would not come until the summer, although that is still a year before the Dutchman's original three-year contract was set to expire.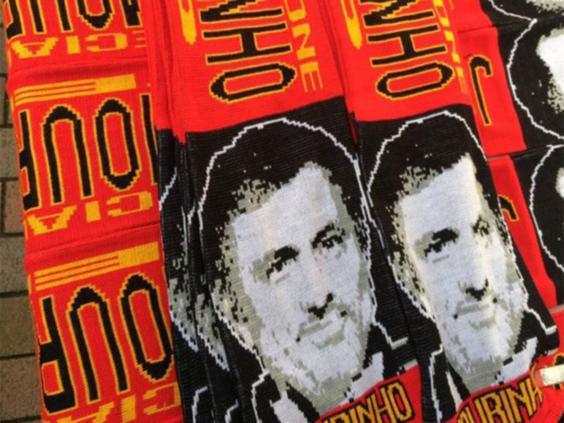 Portuguese Mourinho, 53, has long been a known admirer of Manchester United and it is widely regarded as his dream job.
The opening of negotiations is believed to be a response by the United hierarchy to rivals Manchester City announcing that Pep Guardiola will take over from Manuel Pellegrini in the summer.
Van Gaal, 64, has been under huge pressure since Mourinho was sacked by Chelsea on 17 December, just six months after he won the Blues their first Premier League title for five years.
However, in the past two games United have been much more impressive, beating Derby County and then Stoke City, playing what Van Gaal described as "sparkling football" on Friday.
United travel to Stamford Bridge to face Chelsea on Sunday.
Mourinho had previously been linked to the Manchester United job when SIr Alex Ferguson, one of his idos, retired from football in 2013. It is still not yet clear whether the Portuguese was ever offered the job, with some reports claiming the United board were wary of appointing the controversial manager and others reporting he had already committed to returning to Chelsea.
The potential arrival of the Portuguese at Old Trafford would signal a return to hostilities with Pep Guardiola. The pair were engaged in several high profile incidents while the in charge of Real Madrid and Barcelona, including Mourinho 'gouging the eye of Barca coach Tito Vilanova during a particularly fiesty EL Clasico in August 2011.
Mourinho, the sef appointed Special One, is one of the most successful coaches to ever manage in Europe. He has won eight league titles in four countries, the Champions League twice, the Europa League and seven more domestic cups.
His Chelsea team of 2004-05 set a Premier League record for points accumulated, 95, and he was the fastest manager to reach 100 wins in the Premier League, doing so in just 142 matches. 
Despite his poor record this season, he still owns a 66 per cent winning record in the Premier League from 212 matches - that's the highest winning rate of any manager to have taken charge of more than 100 games. 
Reuse content