"There's always space somewhere, that's how I look at it," Chris Davies says enthusiastically, explaining the thinking behind his role as Liverpool's head of opposition analysis.
He sits back, looking remarkably refreshed for a man who returned from the club's US tour two days previous. Davies, 29, has had little time to rest since switching from Swansea with Brendan Rodgers in 2012 and isn't about to get any now with the season set to begin.
"It was great in the US," he says. "We got to the final of that competition where we played Manchester United and just lost – it's more to do with fitness than results. Not just fitness, but reinforcing the tactical philosophy, introducing new players and getting them all geared up."
The subject of philosophy crops up regularly and is evidently at the heart of Davies' football endeavors, much as it is for his boss Rodgers. Trivialised by some as a buzzword, it's those principles by which Rodgers et al intend to define their time at Liverpool, and has already seen the club rewarded. Three points stood between them and their first league title in 24 years last season, Liverpool eventually finishing second behind Manchester City. Built around Luis Suarez and his boundless energy, Liverpool entertained in a destructive manner winning by two or more goals 16 times in the league.
"To score you have to commit," Davies explains. "Maybe Liverpool conceded more goals than we'd have liked last year but we scored over 100. We will work hard to concede less, but it is an inevitable consequence of an offensive mentality."
Suarez's £75m departure to Barcelona is unlikely to change that mentality, as Liverpool demonstrated in pre-season, defeating Borussia Dortmund 4-0. All this makes Davies' job of identifying opposition weaknesses and aiding Rodgers even more important. "The key to scouting opposition analysis is linking it back to your philosophy, style and strength. From there you help the manager formulate a plan to how you can defeat them, control their threats and exploit their weaknesses."
It wasn't a straightforward journey for Davies to reach this point. Made captain of Reading's youth side by Rodgers when he coached there, Davies then suffered a career-ending injury, filtering through the non-league system and eventually turning to academia at Loughborough University. Gaining a First in Sports Science, he then coached in New Zealand for two seasons before linking up again with Rodgers at Swansea, and is now undertaking football's elite qualification, the UEFA Pro Licence, as he continues to craft his analysis role.
"I'm never reporting or highlighting information that is irrelevant," he says. "I wouldn't say the left-back is short so let's stick the ball up to the back post with crosses. Because we're not a team generally who will stand balls up to the back post. Not saying we don't have that flexibility but ideally it's not how we're going to connect with our philosophy."
There it is again. That one word that expresses the thinking behind Liverpool's improvement. When asked about the philosophy, Davies is quick to establish its distinction. "People talk about systems and styles but they are different. You can have a system and it can keep changing: 3-5-2, 4-4-2 diamond, 4-4-2 flat, 4-3-3, 4-2-3-1. We need to separate the two. Think of Liverpool having a style and Brendan Rodgers having a philosophy. He tweaks the system maybe on the opponent, the players available but he's got a belief and a philosophy he believes in, which I think all managers need otherwise you're going to struggle."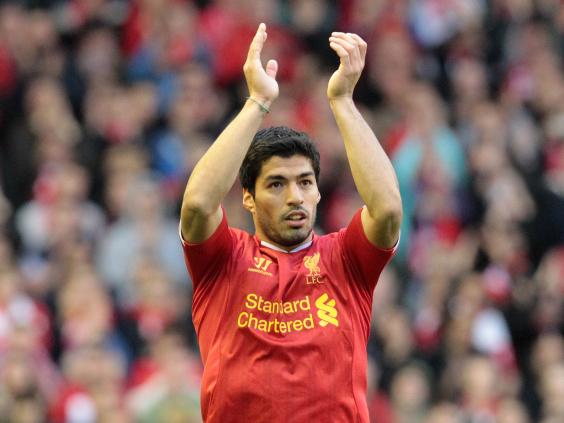 Davies looks on earnestly, describing why he believes clubs like Liverpool have a responsibility to play entertaining football, but is there a simple method to accomplishing it? "Some people are trying to search for this final magic formula; a moment where they go 'this is how you do it, this is how you play football'. But it doesn't exist. The key thing is that there is no right or wrong way.
"Football's like anything, managers and coaches are influenced and swayed. It's like fashion, we're humans, we're interested in success, so certain ways are fashionable. For me, having possession of the ball is the second best thing in football, the first is scoring a goal."
Easy to say for those whose finances are secure, yet possibly unrealistic for clubs where survival and a piece of the exclusive riches are paramount. "I can only speak for my time at Swansea," Davies says with a fondness. "We came up and I think the reason we were different was because we played like a big team. We had the ball for longer periods and that made us less vulnerable. The window of time to exploit us defensively was effectively less."
Davies, however, doesn't see all teams following this route, and considering the diversity of the Premier League, which showed home country players accounting for 32.26 per cent in a 2013 BBC study, can it claim to have an identity of its own? "I think it's got characteristics like speed, intensity and tempo, but it doesn't have a tactical identity. Combine that with a greater depth of tactics and our game goes to a higher level and it helps the national team."
Help they need after the recent World Cup appearance and third place finish in a group consisting of Italy, Uruguay and Costa Rica. "England's issue is they need a way of playing," Davies says. "Something players know this is how we play. Now we're looking at Germany because they're successful."
Germany's World Cup victory in Brazil, the first by a European team in South America, came after 14 years of development. Humiliated at Euro 2000, they set about cultivating a generation of players who were technically proficient, tactically astute and forged in mutual ideology.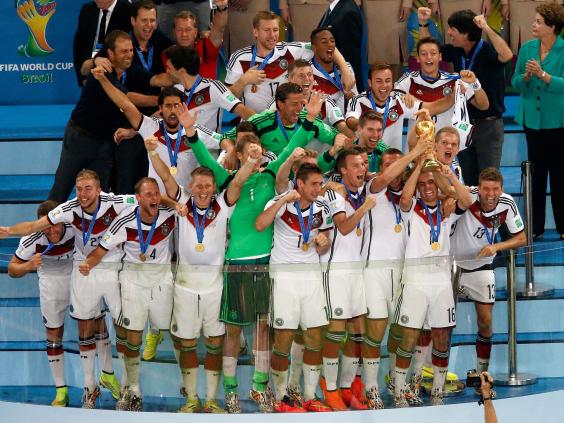 "You've seen the debate about the end of possession football with Spain getting knocked out early but the best team in the world play possession football: Germany. Possession football has never been more alive and it is definitely something which affects what we do in this country."
And what does Davies expect the future to hold? "In 50 years, I think we'll see the same tactical styles we see now. I'd love to see an appreciation of football tactics because they really are important."
Reuse content