Liverpool manager Brendan Rodgers has warned that Raheem Sterling may be "destroyed" by the intense media criticism he has received.
The 20-year-old was pilloried for missing a series of chances when he played up front in an unaccustomed role against Manchester United last Sunday, and also for attempting to negotiate a lucrative new contract while Liverpool are struggling.
Rodgers said: "The criticism has been unbelievable and has been ongoing. Sterling is getting absolutely slaughtered but the boy has been brilliant, absolutely fantastic.
"He is another kid who  is going to get destroyed.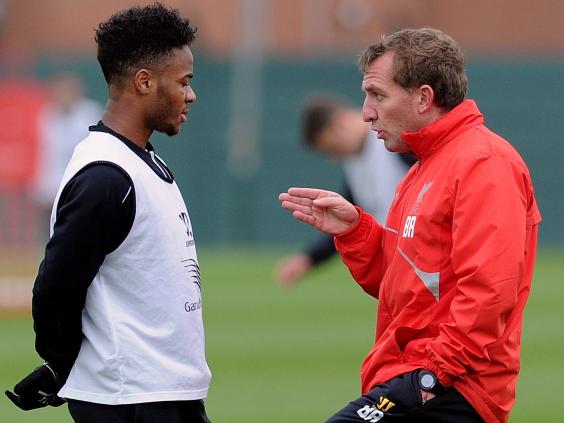 "He has just turned 20 years of age and he was the extra log on the fire for us last year. This year he has been very good – on his own, really.
"Raheem is not getting too big for his boots and he is not into discussing money and deals, but I understand the game being played."
Sterling, who usually plays as a winger, led the attack at Bournemouth on Wednesday far more successfully than at Old Trafford, to earn the club a place in the semi-finals of the Capital One Cup.
Reuse content