Jose Mourinho has asked both Manchester United and Liverpool fans to remain respectful during Monday night's clash at Anfield.
The United manager urged supporters not to overshadow the eagerly anticipated clash with their actions.
Both clubs issued a joint statement last Thursday warning fans that they could be ejected or prosecuted for any "offensive or discriminatory behaviour".
The two sets of fans share a fiery history having clashed on numerous occasions in the past. Both Liverpool and United were fined by Uefa following their Europa last-16 tie last season during which supporters mocked tragedies suffered by each side.
"In football we have some football tragedies, if you can say that, which is a big match that you lost, the mistake that some player did, this kind of thing, and you can make fun of it in a positive way," the Portuguese said.
"But the human tragedy is something much more serious. It's the last thing somebody should use in a football pitch because they were really big tragedies, not to forget but to respect. 
"I will be really sad in such a big football match if that was a negative point." 
Liverpool boss Jurgen Klopp similarly sought to ease tensions surrounding the match, but admitted that the fixture "will never be a normal game".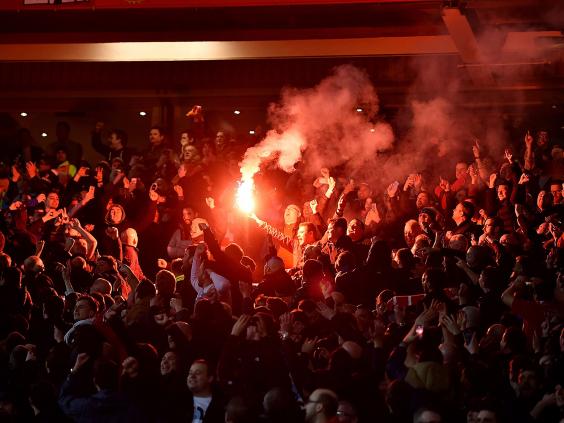 "We should use this opportunity on the pitch to make sure all the nice stories are written about what happens on it, and not around," the German said.
"Big respect is what this sport stands for and you face your biggest opponents and play football against them. That is the battle we have, that is where we should show who is the best and create a special atmosphere."
Last season's games were tainted by chants about Munich and Hillsborough, while the Europa League clashes in May were marred by fighting fans, flares and vandalism.
Reuse content