Manchester City are making millions of pounds from image rights deals, three years after saying they were forfeiting that income to secure a lump sum to help comply with Uefa's Financial Fair Play rules, The Independent understands.
The club sold its players' image rights to a third party for £24.5m lump sum, which on paper helped it record 2012/13 financial results that fell within the limit of acceptable losses under FFP rules.
The club has never been willing to disclose the name of that company, though The Independent has established that it is Fordham Sports Image Rights Ltd, whose Companies House listing reveals to have a close attachment to City. The club's senior legal officer Simon Cliff and non-executive director John Macbeath are both listed as directors at the time of the transaction.
Uefa took a dim view of the way City claimed the £24.5m as income and claimed another £22m by selling their branding, football and other expertise to their own women's and New York City FC teams.
The £46.5m the club earned from the two arrangements allowed them to produce financial results which they thought would see them comply with FFP. But Uefa effectively accused City of artificially inflating their own income, insisted that they could not only record the sale of image rights once, and found them in breach of FFP.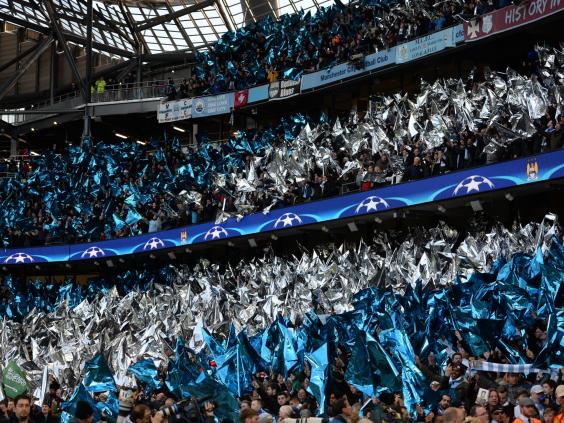 City were furious when Uefa deemed them in breach – a judgement which in part has contributed to fans' refusal to acknowledge the Champions League anthem, to this day. The club insisted that the sale of image rights to the anonymous company - now known to be Fordham – was a genuine transaction undertaken for good corporate reasons.
But Fordham now seems to have no active purpose. The individual who set up and ran the company – former Manchester City Partnership Sales Manager Francisco Lampreia –is not listed as a director on the Companies House record.
Premier League team of the weekend
Premier League team of the weekend
1/11 Artur Boruc (Bournemouth)

2/11 Nathaniel Clyne (Liverpool)

3/11 Mamadou Sakho (Crystal Palace)

Getty

4/11 Ryan Shawcross (Stoke City)

5/11 Martin Olsson (Swansea City)

6/11 Adam Lallana (Liverpool)

7/11 Yaya Toure (Manchester City)

8/11 Marko Arnautovic (Stoke City)

9/11 Leroy Sane (Manchester City)

10/11 Harry Kane (Tottenham Hotspur)

Getty

11/11 Fernando Llorente (Swansea City)
Two sources have independently indicated to The Independent that Fordham is no longer earning the substantial sums which come with players the club is now buying. Manchester City said that Fordham still holds image rights for some of their players but had "chosen not to take up image rights of more recent ones."
A key figure in the generation of image rights income is the Spaniard financier Esteve Calzada, who has negotiated image rights deal for Kevin de Bruyne, among others, and who has no attachment to Fordham. Calzada told The Independent that he was aware of Fordham but had always worked for the club itself when "helping with image rights."
"I've always been working on a commercial arrangement with the club," Calzada said. "We help the club bring in deals. There has been a company called Fordham but I don't know the ownership arrangement."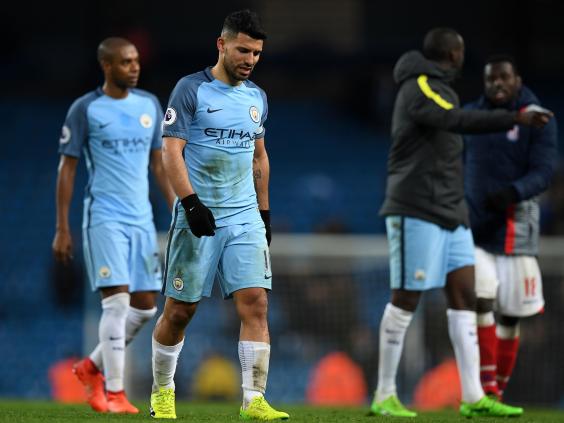 FFP regulations require clubs to show all their income is 'real' and not 'artificial' revenue from benefactors or related companies.
But as well as the image rights and intellectual property deals, independent assessors found a win-related bonus of more than £5m was paid to City by a Middle East sponsor for the 2013 FA Cup final despite the club losing the match to Wigan. Two other City commercial contracts from UAE-based partners, Aabar and Etisalat, were above market rates, the assessors felt.
After agreeing to a wage freeze and a £49m transfer market cap in the summer of 2014, imposed for the FFP breach, City have subsequently eased into profit, boosted by growing commercial and TV revenues.