Goalkeepers, they say, are crazy. But in the case of Joe Hart, the Manchester City and England No 1, there is a sensible head on those broad shoulders.
After all, Hart could easily be seen as the first man in the firing line when City's leaky defence take on Louis van Gaal's new-look Manchester United in the derby at the Etihad Stadium, but for the 27-year-old it is more a case of crisis, what crisis?
City may have endured a "dodgy week", with defeats against West Ham United and Newcastle United, but speaking to The Independent on Sunday, Hart stressed there was no need to panic as he offered a defence of manager Manuel Pellegrini's attack-minded philosophy.
Third-placed City may be conceding soft goals but Hart believes the champions will not change their approach, and points to the bigger picture – namely, the attractive, attacking football that Pellegrini has brought to the Etihad. In short, you cannot score 102 Premier League goals, as City did last term, without leaving yourselves open occasionally at the other end.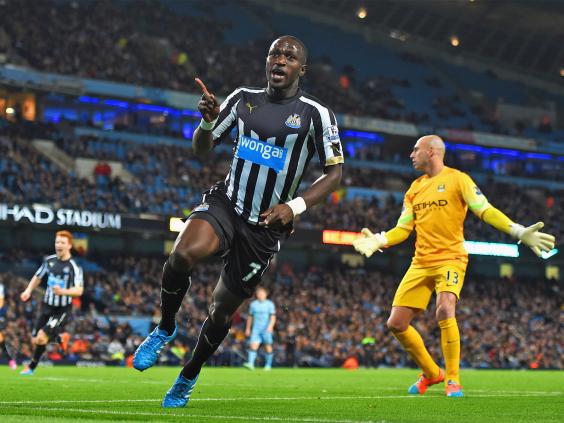 "We've leaked goals, simple goals have gone in and people have taken their chances against us, but with the way we play we are quite open to conceding the odd goal or two," he said.
"Unfortunately that is not great as a goalkeeper, but you've got to be realistic and understand we are trying to build a way of playing football that potentially is going to lead to letting the odd goal in. It is not something we accept, but as long as we carry on playing the way we're playing under this philosophy that we've got under the manager, we will be fine."
Hart is an advocate of this "forward-thinking way of playing" and dismisses the idea that it is reckless. City may have shipped more goals last season (37) than in any of their previous three campaigns but they also managed 16 clean sheets – the third-best record in the division. Even this season only Southampton and Chelsea have conceded fewer top-flight goals.
"There are always ways of improving, but playing under this style we kept a lot of clean sheets last year and I'm sure we can do it again," Hart said.
It is a style that means being "on the front foot at all times", he added, and, whatever its effectiveness in Europe, it should leave neutrals purring this afternoon when United visit and, as Hart acknowledged, we will see "a lot of attacking prowess".
Gillette ambassador, Hart, sitting in the Colin Bell Stand at the Etihad at an event to promote the brand's support of the annual Movember charity campaign, was speaking the day after City's Capital One Cup exit at home to Newcastle. That defeat followed the damaging Champions League draw with CSKA Moscow and Premier League loss at West Ham, and Hart admitted it is time for City to go up through the gears.
"Sometimes you can get by when a few people don't play quite to their standard, but we've all been a little off par recently and we've been punished. We're not quite there at the moment. It's obviously not down to lack of effort, we always play for each other and play for the manager, but we just need to step up our quality."
There would be no better time than today against arch-rivals United. If this new-era United want to deliver a big statement this afternoon, City feel just the same. "We need three points and we're going to have to play well to do it," said Hart. "United are a good team, but we know that if we play to our levels and we get the crowd behind us like we do here, then we've a good chance."
In their two Premier League title-winning campaigns City beat United home and away – including two 3-0 successes last season – but Hart said their recent supremacy in the fixture means nothing today. "That was last season. We change season to season, which was proven with the West Ham result [their first loss to the Hammers since 2009]. We played well last year but that counts for nothing now. We have got to play well again on Sunday."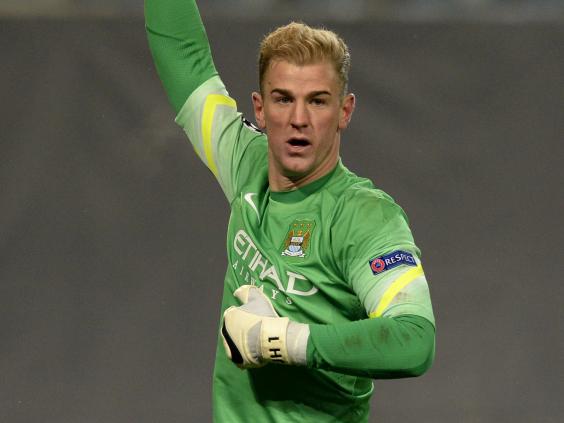 From the outside United appear the team with momentum, yet Hart dismissed the idea that City's self-belief has been dented by their Champions League struggles. "No, the confidence is high. We have got self-belief in what we can do, personally and as a team. We have proved that in the past and are ready to prove it again. There are no panic stations. We've had a bit of a dodgy week, but other than that we've set the basis for a good season [with one more point than at this stage last year]."
As for the suggestion that United's summer spending spree has brought the sides closer together, Hart responded with the kind of straight bat that would have drawn approving nods during his days as a promising teenage cricketer in Worcestershire's academy. "They've bought some good players in but so has everyone this year, that's the whole point of the transfer window. We did the same thing. We'll see where they go and see where we go."
Whether City really did strengthen is debatable. So far, their defence has hardly been improved by their big summer signing, the error-prone, £32 million Eliaquim Mangala. Yet Hart defended the young Frenchman. "Mangala knows we are more than confident in him, [and] the manager is confident in him, and that is the most important thing. "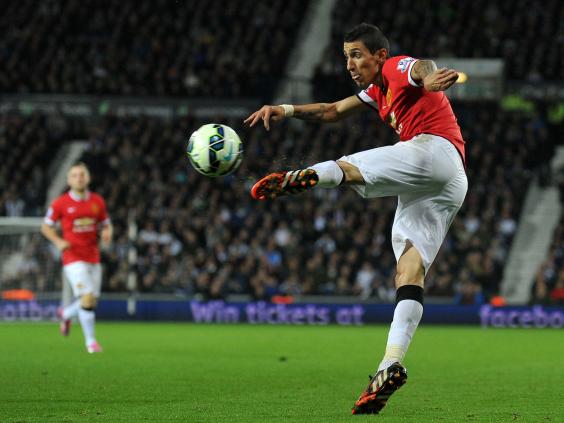 As for the confidence Hart feels from his manager, it is a year ago now since he spent a month out of City's first team; more recently, before the Champions League meeting with Roma in late September, he sat through a distinctly prickly press conference with Pellegrini after being rested for two games as Willy Caballero came in. He underlined once again his wish to be playing every game: "I have always enjoyed football, but it's a lot more enjoyable when you're playing. I can only comment on myself. I never like not playing, but that's always been my mentality from a very young age.
"Sometimes a coach would tell you, 'You're going through growing pains, you shouldn't play this game', but it's just who I am, I want to play."
And he wants to play for City. Whereas some senior players at the club – Vincent Kompany, Samir Nasri, David Silva and Sergio Aguero – are signed up to 2019, Hart's current contract expires in 2016.
He is reluctant to discuss the progress of negotiations – "that's for the business side of it" – but said: "I have been here a long time and I love being at Manchester City, and hopefully that will continue."
--
To help launch the start of Movember, The Independent on Sunday have exclusively teamed up with Gillette to give away 5,000 Fusion ProGlide Razors. Gillette, the world's premier male grooming brand, are partnering with Movember for the third year with the aim of changing the face of men's health, one Mo at a time.
Simply enter your name, address and email address on our website using the link www.independent.co.uk/win by 23.59pm on Sunday 16 November and you will be entered into a prize draw for the razors.
The first 5,000 names, drawn at random from all entries, will each be sent one razor, which has a retail price of £9.99. Winners will be notified by email and prizes will be delivered within 28 days of the closing date.
CLICK HERE TO BE IN WITH A CHANCE OF WINNING
Reuse content