There are two articles of faith that underpin Jose Mourinho's management. The first is that a football season is no longer a marathon but a long-distance sprint and that you can break your opponents in the first 10 games. The second is that the key to any title is to beat the teams likely to finish in the bottom half. It is a pattern that Manuel Pellegrini appears wholeheartedly to have embraced.
While Chelsea and Arsenal have stumbled and Manchester United, whatever Louis van Gaal might say, appear very short of firepower, Manchester City have sprinted smoothly away. It is only August but there is already clear sky blue water between them and the rest.
For 45 minutes, however, this was not a straightforward match. Twenty months and many mangers ago, Watford had come to the Etihad Stadium for an FA Cup tie and taken a two-goal lead before being overwhelmed by a Sergio Aguero hat-trick. Only one Watford player who started that match began this one. The club has been so chaotic off the field it was impossible to imagine they would be so organised on it.
Just as Kevin de Bruyne was having his medical in Manchester, the man he will replace as City's most expensive player scored the goal that broke them down. Two minutes after the interval, Raheem Sterling (below) glided through to meet Bacary Sagna's cross with the instep of his right foot. It was, said Pellegrini, "proof that he is a good player and not just an expensive player."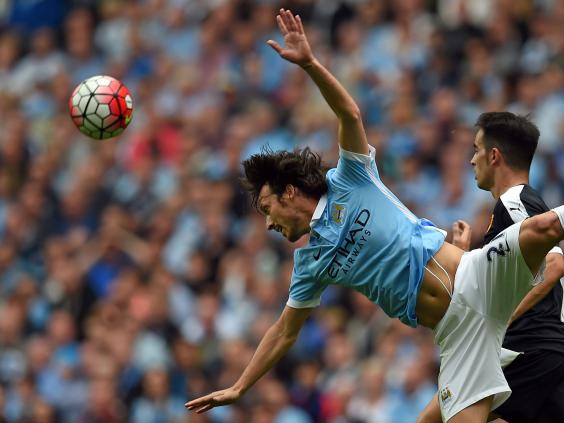 It was his first goal since April and it came after Pellegrini had switched him to a more central role behind Aguero.
Well as they had defended, Watford had no plan B. You could see a map of the average position of every Watford player and the furthest forward was Jose Jurado who was on the halfway line.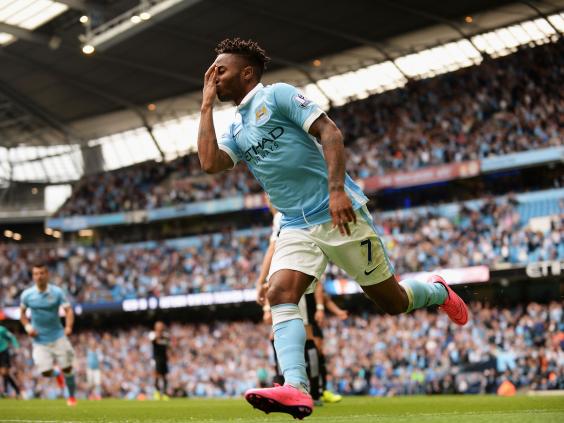 Then, after Yaya Touré's free-kick was blocked, David Silva played the ricochet through to Fernandinho, who took a couple of touches and slammed it past Heurelho Gomes. It was the sort of goal Toure might have scored and in the blue half of Manchester there can be little higher praise.
Reuse content