Manchester United's new kit for the 2015/16 season appears to have accidentally been put on sale at a store in the United States.
The Red Devils have been forced to keep their strip for the upcoming season under wraps until now due to the change of shirt maker that is taking place this summer.
From the new season, the club's shirts will be made by Adidas, however their existing deal with Nike does not expire until the end of this month.
It means that whilst nearly every other Premier League strip is available, Manchester United have not even been able to officially reveal theirs.
But after a myriad of leaks already, what Manchester United's new home shirt looks like appears to be known for certain after the Chevrolet emblazoned strip was spotted being sold at Dick's Sporting Goods in the United States. It appeared alongside Real Madrid and Bayern Munich jerseys that are also produced by Adidas.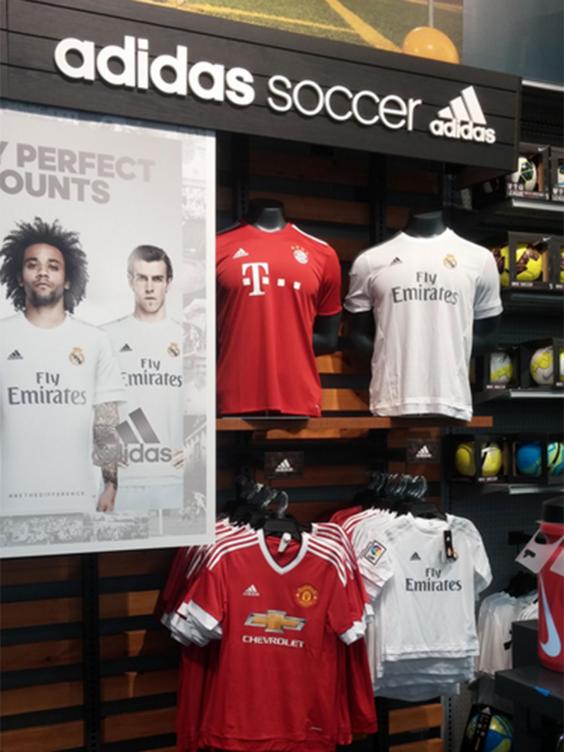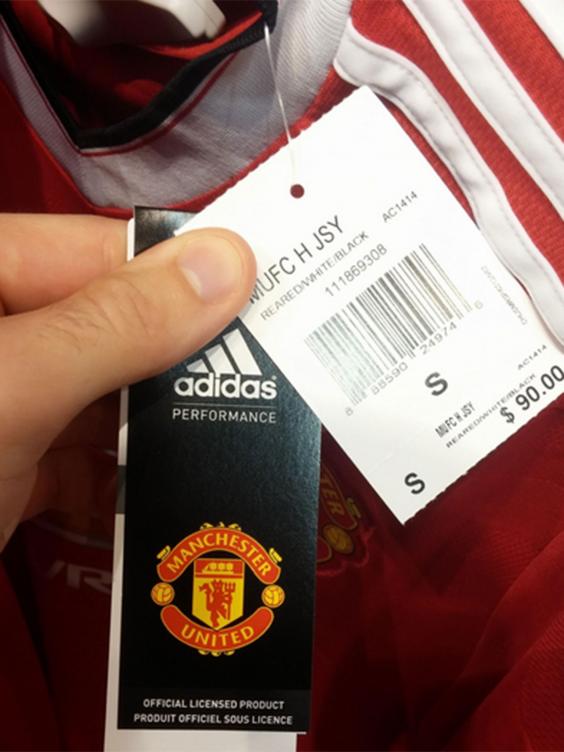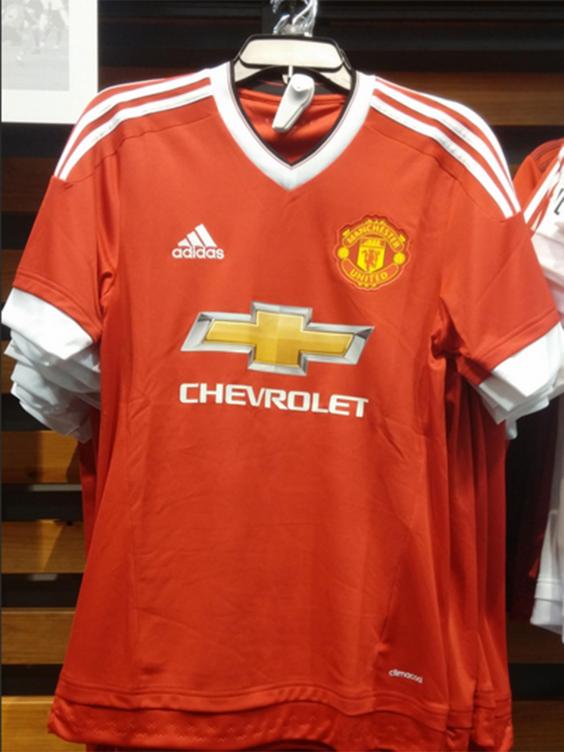 The images posted suggest that the shirt will be on sale in the United States, where the club are currently on pre-season tour, for $90.
Manchester United play Barcelona in a friendly on Saturday night.
Reuse content