Manchester City defender Pablo Zabaleta seemed to admit his side's Champions League status is in doubt after the 4-2 derby defeat to United.
Goals from Ashley Young, Marouane Fellaini, Juan Mata and Chris Smalling mean the Red Devils are now nine points clear of Southampton in fifth.
City, meanwhile, have just five points between them and Ronald Koeman's Saints.
After the defeat at Old Trafford, Zabaleta said: "A derby is always a special game and the game that players and fans want to win. Unfortunately it was a disappointing afternoon for us.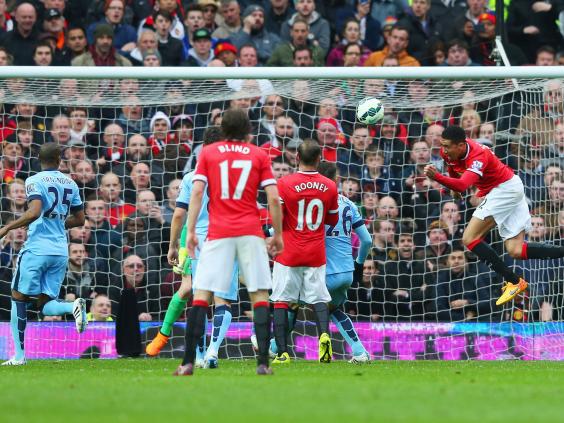 "It is hard to understand how we can play so well for 20 minutes and then be a different team. We had no reaction in the second half, we were really poor. We can play much better.
"The reality is that we are not playing well, we are far from our best. With six games to go we have to push hard to get into the top four.
"When you are not playing well and not creating chances it is hard. Normally with this team we do much better but the third goal was game over. You have to give credit to United, they were the better team.
"The criticism doesn't affect the team, the media can say what they want. Football is like that. We will fight until the end. We still have confidence in the team, we can be good again."
Reuse content