It is one of the issues that has dominated the past few months at Manchester United but, judging by their thrilling 2-0 win over Chelsea, it should not necessarily be too important to the side's future.
Zlatan Ibrahimovic did not start the game, but Jose Mourinho's team did not miss him, nor did they miss the early chances that have generally proved so costly in this campaign.
Instead, a super-charged Marcus Rashford scored after just four minutes, and generally continued being an uncontainable force throughout the game.
Manchester United 2 Chelsea 0 player ratings
Manchester United 2 Chelsea 0 player ratings
1/22 David de Gea - 6 out of 10

Rarely tested. Impressive under the high balls and in his distribution.

2/22 Antonio Valencia - 7

Solid all round performance from him. Strong going forward and assured on the back foot. Physically impressive too.

3/22 Eric Bailly - 7

COmposed under pressure, read the game brilliantly and made all the right decisions. Excellent defensive display.

4/22 Marcos Rojo - 6

A gritty and fiesty display. Battled hard against Costa and largely kept his cool while the Spaniard repeatedly lost his.

5/22 Matteo Darmian - 6

Kept Pedro under wraps and limited the wingers' influence for much of the game.

6/22 Ander Herrera - 8

Demonstrated fantastic vision to play in Rashford for United's goal. Hard-working as ever. Shame about the yellow card but completely ran the game today.

7/22 Marouane Fellaini - 7

United's battering ram. Strong in the air, firm in his challenges and excellent at breaking up play. Dominated against Kante too.

8/22 Paul Pogba - 7

A rounded, mature performance from the Frenchman. May not have threatened as others did but kept the United midfield ticking over with his constant passing and movement. Still missing that 'wow' factor though.

9/22 Ashley Young - 7

Another hard worker who dug deep to give 100 per cent today. Made some encouraging runs going forward and was vital in the build-up to United's second.

10/22 Marcus Rashford - 8

FUll of confidence and energy. Used his pace to devasting effect and proved to be too much for the visiting defence at times. Showed today what he's truly capable of.

11/22 Jesse Lingard - 7

Complimented Rashford to a tee. Excelled at getting in behind United's backline and provided a reliable outlet throughout.

12/22 Asmir Begović - 6

Could have maybe done more for the first goal but unlucky about the second. Made some important saves to keep the score down.

13/22 Kurt Zouma - 5

Stepped in to replace Marcos Alonso which subsequently disrupted the balance to Antonio Conte's team. Looked out of place.

14/22 David Luiz - 5

Guilty of costly mistakes and, rather surprisingly, was overpowered at times by Rashford. A shadow of the player he has been this season.

15/22 Gary Cahill - 4

Completely dropped his guard for United's second. Struggled to match Rashford for his pace and made multiple sloppy mistakes. An afternoon to forget for him.

16/22 Victor Moses - 4

Anonymous and largely ineffective. Hauled off around the hour mark for Cesc Fabregas.

17/22 N'Golo Kanté - 6

Showcased his ability to drive into space on a number of occasions but was overwhelmed physically throughout the match by Fellaini.

18/22 Nemanja Matic - 5

Struggled defensively and seemed out of his depth. Couldn't deal with the United set-up.

19/22 Cesar Azpilicueta - 6

Pushed forward down the flank and provided his team-mates with a reliable source of deliveries. Defensively, he enjoyed a better display than the rest of the Chelsea back line.

20/22 Pedro - 5

Enjoyed a few half-chances but was subdued and lacked any real dynamism.

21/22 Eden Hazard - 6

Missed that magic touch today. Was played out of the game by Herrera. Occasionally threatened with his quick feet but it wasn't to be.

22/22 Diego Costa - 5

Bullish but another disappointing performance. His quality on the ball and in front of goal deteriorated as his composure faded throughout the game.
It was not just about his lively individual performance, though, but more about the effect that had on the collective. Because Rashford was so willing to run, and chase, and harry - and just move - it meant United were so much more threatening. There was a proper vibrancy to their attack.
Even if Chelsea had other problems with their defence due to the absence of Marcos Alonso, their backline just couldn't set themselves in the same way or respond with the same alertness. United were just too lively, there were too many angles to cover.
That was largely down to the movement of Rashford and, to a lesser extent, Jesse Lingard. The 19-year-old finally being used as a forward had a transformative effect.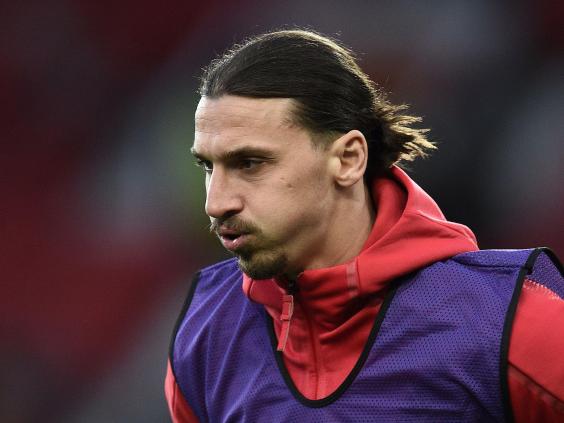 This is not to any way disparage Ibrahimovic, a player who has genuinely been excellent for United, and whose maturity has been key to a developing team who have needed his assurance. It can be said without exaggeration to have occasionally carried them with his goals.
But it is also not an exaggeration to say that it is almost a Ruud van Nistelrooy 2006 situation in that he is a guarantee of goals… yet at the expense of mobility and goals from elsewhere.
It became an undeniable dilemma for United in the 2005-06 campaign, and something that gradually develops with a lot of high-scoring players.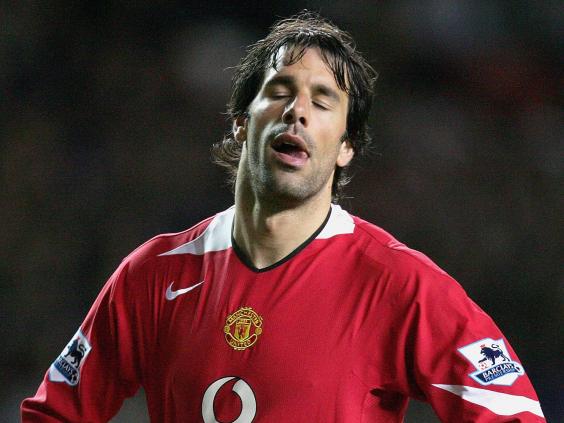 Van Nistelrooy was such an obvious guarantee of goals that it demanded play go through him, but it made the team predictable and easy to prepare for, by extension making them even more dependent on him because they then needed him to come up with one of those out-of-nothing goals.
There were other personal issues with the Dutch great that accelerated Ferguson's decision to sell him, but one of the primary reasons was the necessity to accelerate the team. The great Scot realised that by selling Van Nistelrooy, he could properly release the pace of Louis Saha and the younger Cristiano Ronaldo and Wayne Rooney.
Again, the transformation was remarkable. None of those players may have been able to provide Van Nistelrooy's level of goals - until Ronaldo went into overdrive and another level completely within a season - but the team was able to score much more as a whole.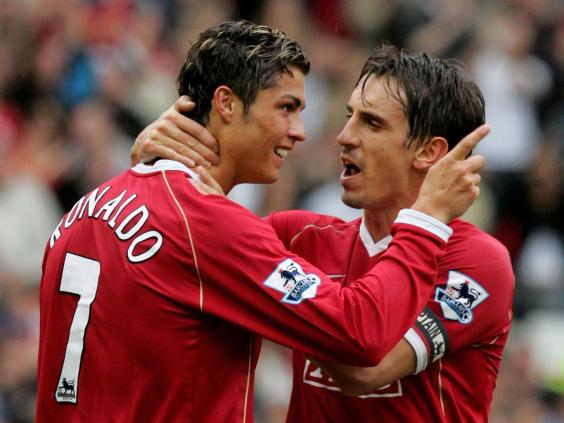 United were suddenly attacking teams from all angles. They were just more unpredictable, more difficult to defend against.
It's also difficult not to think that the relative immobility of Ibrahimovic has played some part in these infamously familiar displays where United miss so many chances or a goalkeeper has a remarkably good display. There is an obvious target to aim for.
Yes, as Zlatan has so bombastically proclaimed, give him an orange and he can do things with it that other players can't do with the ball, but the time he takes to do that from a more stationary position still allows defenders to move around and block routes. That is more difficult to do when there is a forward suddenly willing to second guess you with that ball forward, dummy it, and just go.
The issue was so obvious that Mourinho was asked about it more than once.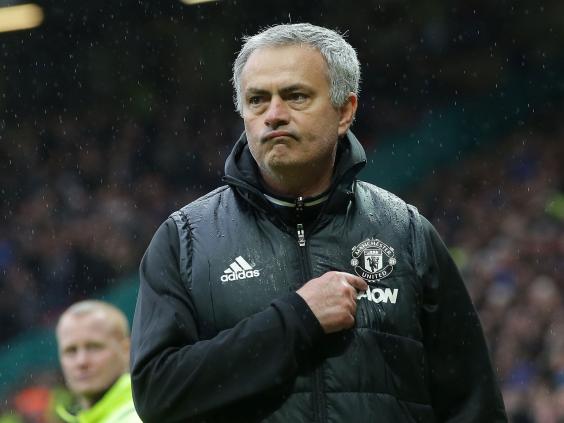 "I have the same question downstairs," he said.
"Rashford is the third or fourth player with more minutes on the pitch and when everyone tries to guess the young player who has minutes with me, he is third or fourth. He plays every game, on the right on the left in one striker in two strikers.
"For his education this is a phenomenal season with an amazing range of different experience. He is not scoring enough goals. Even today he does not score the first. The kid played very well and again great experience for him."
While it would be harsh to detract from what was a genuinely top-class victory forged by Mourinho, these were curious comments. Rashford obviously hasn't scored as much because he is a striker who has been pushed out onto the wing. When he finally played up front - lo and behold - he scored rather quickly.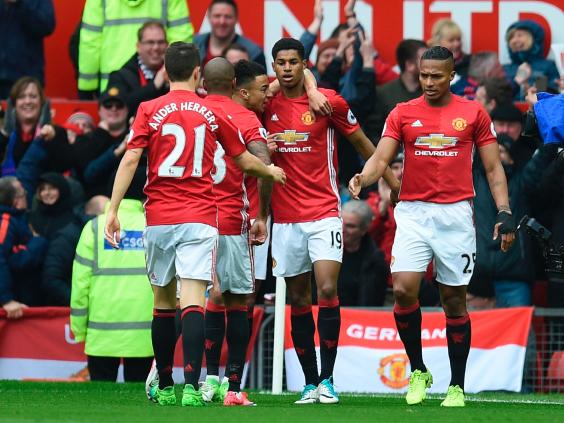 He also quickened United's entire attack. His performance today was the kind of thing that Mourinho can point to as his fundamental endorsement of youth - in the same way he produced that list of young players he had supposedly nurtured, some of whom had only played a game or two never to appear again - but the real proof is persistence.
Rashford deserves time in that forward role. He deserves faith. There may be a remaining rawness to his game, but it is a gloriously rampant rawness that Ibrahimovic does not possess.
As good as this win was, it should not be forgotten that this is still just one win. He still needs to make a significant leap forward as United manager. He may need to have a bit of a leap of faith in Rashford.
It's not even just about Rashford. It's about fast forwards rather than Ibrahimovic. It illustrates that all this worry about his future need not be much of a concern at all.
Reuse content