Manchester United have named former midfielder Nicky Butt as their new head of academy.
The 41-year-old, who had a decorated playing career at Old Trafford over a 12-year period, has earned the position after working as reserve team and under-19s coach for the last four years.
Butt was a product of United's youth system himself and is looking forward to helping create the next generation of stars.
"It's a privilege to take on this role," Butt told the club's official website. "As someone who learned his trade in the United youth set-up, it's a huge honour now to be given the chance to lead the academy and to instil its values and attitudes to continue to create future generations of Manchester United players.
"It's a big challenge but I am fortunate to be taking over a dedicated, first-class team. Our aim remains the same - to keep supplying the first team with well-coached, rounded players that understand the responsibility of playing for the biggest club in the world."
Seven things we learnt in this weekend's Premier League
Seven things we learnt in this weekend's Premier League
1/7 North London triumphs – but wins are not convincing

Arsenal and Tottenham left it late to secure crucial victories over title rivals Leicester and Manchester City respectively in what could prove to be a pivotal day in the course of the season, yet the story could have so different. Had Danny Simpson not earned a second yellow card, or Marcin Wasilewski not charged into Arsenal defender Nacho Monreal to concede the free-kick that led to Danny Welbeck's winner, it's very possible that Leicester at least take home a point. Claudio Ranieri's claim afterwards that Leicester would have scored a second with 11 men was not as farfetched as it sounded. For Spurs, you would have put your mortgage on City taking a draw at least away from their encounter after substitute Kelechi Iheanacho equalised, yet it was Mauricio Pochettino's side who clinched all three points. Both victories could prove season-defining results, but neither Arsenal nor Spurs look running away with it. The title race is well and truly wide open.

2016 The Arsenal Football Club Plc

2/7 When the pressure is on, the referees take the blame

Ranieri was not alone in targeting the man in the middle for making an important decision. The Italian accused Martin Atkinson of being "severe" with his side in sending off Simpson for what were largely accepted as two bookable fouls. But City manager Manuel Pellegrini was furious in his criticism of Mark Clattenburg, with his post-match outburst likely to earn him a Football Association charge this week after he accused the referee of bias against his side. Had these decisions been made earlier in the season – such as the two "offside goals" that Pellegrini referenced yesterday from City's September defeat at Spurs – neither manager is likely to have made these outbursts, but when the pressure of a title challenge begins to increase it's the referees who will find a target on their back until the season is done with.

2016 Getty Images

3/7 Sunderland show stomach where Villa and Newcastle fall short

Is there such thing as the relegation nine-pointer? Of course not, otherwise Sunderland would be sitting on a points tally of 29 and well clear of the relegation zone they currently preside in. However, it felt like a crucial weekend in the Black Cats' ambitions of staying in the top flight as their two nearest rivals – Aston Villa and Newcastle – put in two of their worst performances ever seen in the Premier League to ship a combined 11 goals. Newcastle were blown off the park at Stamford Bridge in the opening 20 minutes as Chelsea ran riot to score three early goals on their way to a 5-1 victory, but at least the Magpies bothered to show up. The same can't be said for Villa, who put in their worst display of the season in the 6-0 defeat by Liverpool that suggests any hopes of staying up are long gone. While neither side showed he stomach required to be celebrating come 15 May, Sunderland certainly showed their up for the fight.

2016 Getty Images

4/7 Sturridge provides timely reminder to England boss Hodgson

Surprisingly, when the England national team manager appears on Match of the Day, fans still listen. Despite the recent abject performances in major competitions, the allure of Euro 2016 will prove more than enough to garner the full attention of football fans on these shores come the summer, and with a number of in-strikers for Hodgson to choose from, why shouldn't the Three Lions be optimistic. However, it was Hodgson's notable omission of mentioning Daniel Sturridge in his list of Euro 2016 contenders that made the most interesting comment, especially given that the Liverpool striker produced a goal-scoring return to the Liverpool starting line-up. With Jamie Vardy and Harry Kane among the goals, Wayne Rooney a shoe-in as captain and both Welbeck and Sturridge returning with a bang yesterday, the England attack may prove to be Hodgson's most difficult decision yet.

2016 Liverpool FC

5/7 Manchester United don't deserve to have any chance of a top-four finish

The fact that Manchester United are just two wins away from the top four is as bizarre as it is undeserving, given their terrible performances this season. Had Manchester City lived up to expectations this season and not slipped up when it mattered most, the gap between United and the top four would be a lot larger than the six points it currently is. Reports recently have suggested that Europe's top clubs want to ring fence the Champions League to ensure the best of the best are in the competition, but United – who would make the cut – are not even among the best in their own division. The 2-1 defeat at Sunderland summed up United's current ability to under-perform, and the simple matter of fact is they have shown nothing this season to deserve a place at Europe's elite table.

2016 Getty Images

6/7 West Ham show dogged spirit to suggest Bilic is not a million miles off the mark

Slaven Bilic believes that with Dimitri Payet secured to a new long-term contract, West Ham showing the resolve to battle back and draw 2-2 with Norwich and a Premier League that appears to be wide open for just about anyone to challenge for top honours, the east London side may become next season's Leicester City. And why not? With the Olympic Stadium on the horizon and the club likely to benefit hugely from ticket sales and the financial boost of next season's TV deal, West Ham will be able to lure a new calibre of players that has previously avoided them. If, as Bilic believes is possible during the season run-in, they can mount a late charge at the top four and secure an unprecedented shot at the Champions League, the opportunities for the Hammers could be greater than they ever imagined when the plans for the club were laid out following their most recent relegation in 2011.

2016 Getty Images

7/7 Martinez's defiance suggests he may not be the answer at Everton

John Stones, Ross Barkley, Romelu Lukaku. These are not names you associate with a bottom-half team, and neither is Roberto Martinez, if you believe the hype. However, Everton's profligacy in front of goal in the 1-0 defeat by West Bromwich Albion on Saturday – in which they did they failed to convert any of their 34 chances at goal – suggests the problem may be more severe than a simple dose of bad luck. Everton shouldn't be a team struggling in 11th, and each time they slip up, Martinez rolls out the familiar excuses – Saturday saw time-wasting and spoiling tactics to blame – but Baggies manager Tony Pulis wasn't too far off the mark when he jibed that Martinez is failing with a "top-five squad". The question now is when will the Spaniard be held accountable for their shortcomings?

2016 Getty Images
United have restructured their set-up following the exit of director of youth academy Brian McClair last June and Butt's appointment comes after Paul McGuiness left his role as under-18s coach after 24 years in the role last week.
Executive vice-chairman Ed Woodward added: "I am delighted that Nicky has accepted the role of head of academy. Nicky has the traditions and heritage of this club in his blood and he is the natural choice to ensure that, in modernising the way the academy operates and shaping the new investment we are making, it retains the values and the focus that it has always had.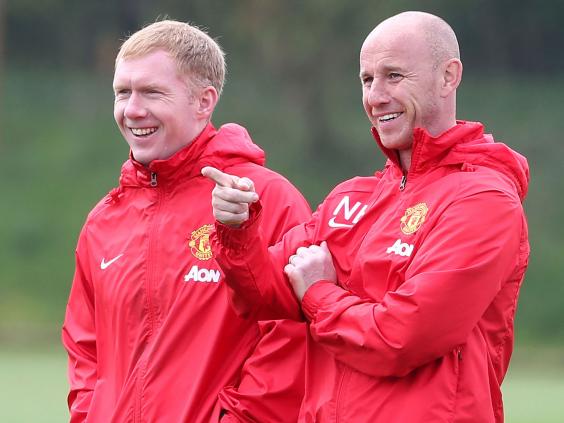 "Manchester United's academy is completely focused on producing young players for our first team. As a graduate of its finest team in the modern era, Nicky will bring passion, energy and experience to drive the academy forward, retaining the characteristics that give us a competitive advantage - namely an unmatched track record of player development together with the runway of first-team action.
"In the last four years, some 15 academy graduates have played for the first team, playing a total of 173 appearances - a record of which the club is very proud."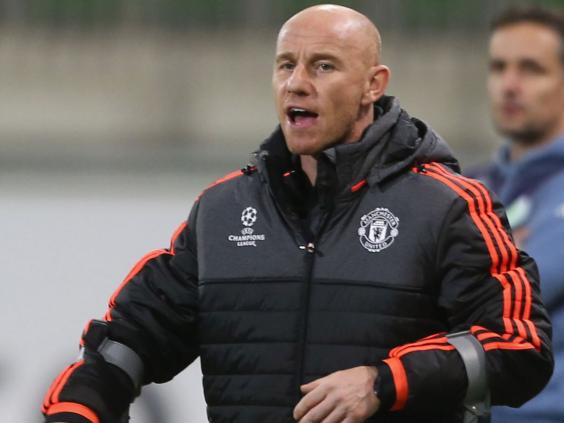 Butt made 387 appearances for United, winning six Premier League titles, three FA Cups and a Champions League.
PA
Reuse content