There has always been something of the night about Jose Mourinho, a suspicion that he is at his most dangerous in shadow. He is the unsuitable suitor, content to calculate, flatter and avoid offence when opportunity is imminent.
He knows, better than anyone, the dynamics at Manchester United, an institution mired in incompetence. Securing the job he has long coveted involves subtle assertiveness without implying disrespect, and excessive sensitivity to corporate convention.
Had Mourinho possessed a more measured personality, Louis van Gaal would surely have been put out of his misery by now. But his acolytes are left to lobby for him to be employed as a nuclear warhead, detonated to divert a lava flow of dissent and defeatism. 
If history is any guide, those senior players who are mumbling sweet nothings about his acceptability as a coach will soon be repenting their naivety at their leisure. Regime change at United will result in casualties, regardless of their celebrity.
Yet, in a sense, the managerial beauty pageant is a sideshow. United could summon the ghost of Sir Matt Busby, to savage false pride and restore order and adventure, without arresting the decline because the nature of the club remains unchallenged.
Blame should not rest solely with Van Gaal, a distracted husk of a once vibrant man who has been overtaken by events. United have been allowed to rot from the head downwards by desiccated businessmen whose solitary aim and simple genius involves enrichment beyond reason.
Sir Alex Ferguson's deference to the Glazers, who are on the way to realising £800m from a risk-free investment, sullies his legend. Even David Gill, whose administrative foresight and authority expose the foolishness and timidity of his successor Ed Woodward, succumbed too meekly to the scouring of tradition in search of unearned profit.   
Things are not going to change any time soon since Joel Glazer, whose solitary interview with United's TV station on 1 July 2005 remains a masterpiece of disingenuous respect and empty promises, is in charge.
He and the new generation of foreign owners who share his intolerance of the limitations of tradition represent a real and present danger to football as we know it. They know that in an era of finely calculated elitism United's brand is too big to fail. 
United's plight will be seized upon by those who argue for the evolution of the Champions League as a cartel for the biggest clubs, whose attractiveness to TV schedulers and global sponsors is deemed to merit guaranteed income without the tiresome inconvenience  of meritocracy.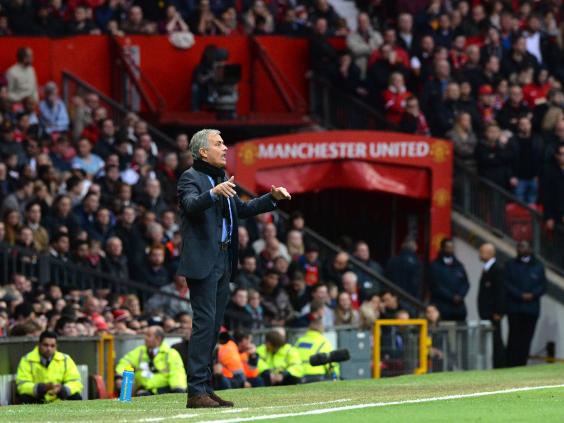 When such plans seeped their way into the public consciousness recently they were resisted, instinctively and justifiably. But they have not gone away; the tectonic plates of modern football are shifting, ominously and probably irrevocably.
The revival of a proposal to form an Atlantic League, consisting of prominent clubs from Scotland, Holland, Belgium, Portugal and Scandinavia, might have been rejected immediately by Uefa, but its proponents have powerful incentives – in the form of fear of isolation and financial underachievement.
The Premier League's influence has spread because of their strategy of starving secondary competitions into submission. Their so-called solidarity payments to the Football League to force through the over-bureaucratised Elite Player Performance Plan are a case study in the application of power.
Some will argue that revolution is an acceptable alternative to evolution, given the success of Liverpool fans in fighting for fairer ticket prices. Yet United's supporters failed to sustain their organised grievances with the Glazers; there seems little appetite for a long slog in the trenches.
As a result, their club is a cash cow, to be milked on transatlantic demand. Even Mourinho, the arch-conspirator, should be careful what he wishes for.
Pacquiao pays the price
Justin Fashanu would have been 55 last Friday. Like many football observers in the early Eighties, I remember him as a gentle soul who gave little indication of the inner torment which led to his suicide at the age of 37.
He remains a tragic, anomalous presence in modern sport: the highest-profile footballer to acknowledge his homosexuality. He was a vulnerable human being denied acceptance, but will be viewed as a stereotype until football enters the 21st century.
That surely cannot be long. Indifference to an individual's sexuality is a modern default setting and other sports have given their stars, from Tom Daley to Gareth Thomas, Casey Stoney to Nicola Adams, the courage to cross the social threshold. 
Maybe the tipping point will be reached next Sunday, when Arsenal and Manchester United promote the Rainbow Laces anti-homophobia campaign at Old Trafford. The venture has the backing of Premier League chief executive Richard Scudamore and significant corporate support.
Any student of sports politics has good reason to be nervous of sponsors claiming the moral high ground, but Nike's decision to sever ties with Manny Pacquiao, the boxer and Philippine congressman, was welcome and undeniably just.
The emptiness of Pacquiao's apology for suggesting that same-sex marriage "makes us worse than animals" was revealed by his botched attempt to delete social-media posts featuring biblical verses which call for gay people "to be put to death".
He has the right to hold such fundamentalist views, but cannot complain at the consequences. Prejudice has poisoned the well for too long.
Cup runneth out of time
The time-servers on the Football Association Council may have retained control of Wembley's wine list, and treated departing chairman Greg Dyke with mutually revealing contempt, but they will soon be victims of history.
Sadly, the same fate is likely to befall the FA Cup. For all the reflexive show of loyalty to the old competition on fifth-round weekend, its lustre is fading. There will be financial incentives for such concessions but, sooner rather than later, replays will be replaced by penalty shoot-outs at the end of drawn ties.
When we realise the damage done, it will be too late.
Reuse content