A growing number of Louis van Gaal's Manchester United players believe the manager's tactics have left the club on the brink of humiliation this season, with the Dutchman's prescriptive philosophy even resulting in instructions not to shoot with a first touch.
Van Gaal's position is understood to be safe ahead of Monday's FA Cup fifth-round trip to League One strugglers Shrewsbury Town despite Thursday's 2-1 Europa League defeat by Danish minnows Midtjylland. The former Netherlands coach is also likely to be given the opportunity to rescue United from a last-32 European exit in Thursday's second leg at Old Trafford.
But while Ed Woodward, United's executive vice-president – who retains the backing of the club's owners – continues to support Van Gaal, concerns over the playing approach demanded by the 64-year-old manager have left several of the club's players exasperated.
The Independent understands that the often critical opinions of former United midfielder Paul Scholes, who has described Van Gaal's football as "boring" and "lacking creativity and risk", are shared by influential voices in the dressing-room who crave a return to the free-flowing and free-thinking football of the Sir Alex Ferguson era. Van Gaal has made no secret of his desire to "train the brains" of his players in order for them to adjust to his football philosophy, but the extent of his determination to micro-manage events on the pitch is highlighted by his insistence that his players must control a ball before shooting, in order to have a better chance of shooting accurately.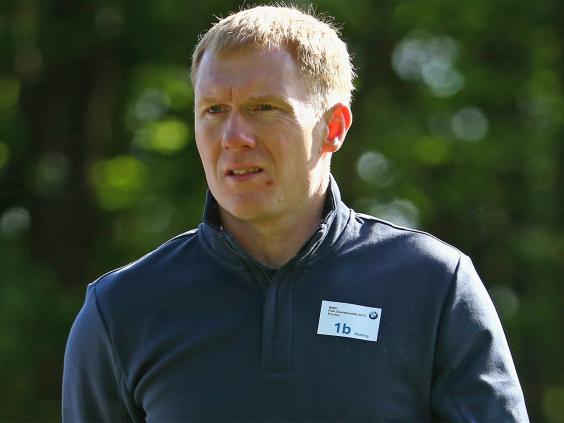 "You only have to look at the first goal of the season, when Kyle Walker's own goal put United ahead against Tottenham," said a source close to the United squad. "It came from a cross into the penalty area and Wayne Rooney would normally have just passed it into the net, but he took a touch, the ball got away from him and Walker knocked it into the net.
"The manager doesn't mind if you shoot first time and score, but if you miss it will be highlighted the following day in an evaluation session."
United's players are urged to retain possession in order to wear down their opponents, with full-backs told to overlap at every opportunity when the ball is close to the opposition penalty area.
Midtjylland 2 Manchester United 1 player ratings
Midtjylland 2 Manchester United 1 player ratings
1/11 Sergio Romero - 7 out of 10

Saved his side's blushes on several occasions, not least when he brilliantly got a hand to Paul Onuachu's header.

Getty

2/11 Donald Love - 4 out of 10

A difficult evening for the youngster, who particularly struggled in the first half. Thankfully for Love, Louis van Gaal does not seem to make snap decisions on young players if they have a game to forget.

2016 Manchester United FC

3/11 Chris Smalling - 6 out of 10

Rarely made individual errors but should have shown more authority playing alongside two juniors. Blame for the backline's disorganisation lies at his door.

2016 Manchester United FC

4/11 Paddy McNair - 5 out of 10

Ran ragged by the opposition too often. The question of whether he will make the grade at Old Trafford should, by now, have been answered.

Getty

5/11 Daley Blind - 6 out of 10

The soundest of a shaky defence and probed down the left on occasion too.

2016 Manchester United FC

6/11 Ander Herrera - 5 out of 10

Once again, far too awkward and error-prone when playing at the base of midfield. A player still without a defined role in this team. Replaced by Morgan Schneiderlin.

2016 Manchester United FC

7/11 Michael Carrick - 5 out of 10

A lethargic performance. His error led to Midtjylland's equaliser.

2016 Manchester United FC

8/11 Jesse Lingard - 8 out of 10

The brightest spark in a rather dull display. All good things flowed through the winger, who hit the bar in the second half.

2016 Manchester United FC

9/11 Juan Mata - 4 out of 10

Operating behind the striker was supposed to bring out the best in the Spaniard but he seems as inconsistent 'in the hole' as he does out wide. Gutless in the build-up to the home side's second.

2016 Getty Images

10/11 Memphis Depay - 6 out of 10

He may still have copped a lot of flak on social media but it was one of the winger's better evenings. Perhaps that's not saying much but something to build on, at least.

2016 Manchester United FC

11/11 Anthony Martial - 5 out of 10

A quiet display, the kind he has often got away with this season. As United's main goal threat, should have made more of an impact tonight.

2016 Manchester United FC
And whenever a United player has the ball, Van Gaal expects him to have at least two options for a pass in close proximity.
The emphasis on possession and the manager's instruction not to shoot first-time have led to players becoming hyper-conscious of the consequences, with some fearful of being singled out for censure during the evaluation sessions, which are overseen by video performance analyst Max Reckers.
There is also concern within the squad that United's opponents have now become so familiar with the tactics employed by Van Gaal that they are able to predict where the ball will be played and therefore to nullify any attacking threat posed by United.
Those fears are supported by the club's woeful scoring record this season, which has seen United fail to score in 10 of their 39 games in all competitions.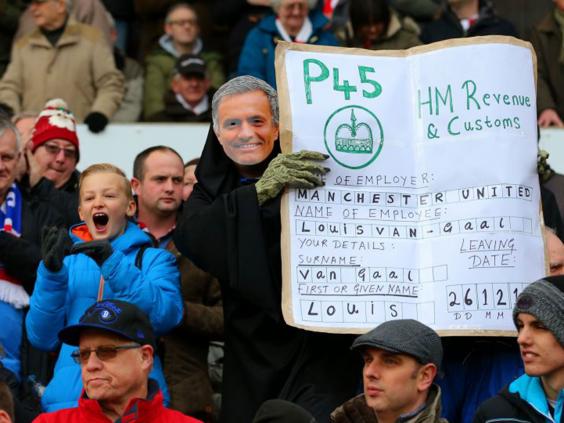 Thursday's defeat against Danish champions Midtjylland was the third time in four European away games this season that United have lost after taking the lead, with Van Gaal's players unable to build on an opening goal to pull clear of their opponents.
While Van Gaal's position would come under severe threat in the event of United losing to Shrewsbury on Monday evening, the Glazer family, the club's Florida-based owners, remain convinced that Woodward is the man to decide the manager's fate.
The former investment banker has struggled to bring stability to the club since succeeding David Gill as Old Trafford's most senior executive in the summer of 2013.
But Woodward's working relationship with the Glazers, particularly co-chairmen Joel and Avram, is described as "rock solid" by those within the club, who say Woodward and Joel Glazer speak to each other daily by telephone.
Woodward has thrown his weight behind Van Gaal, believing that the former Ajax, Barcelona and Bayern Munich coach has made key structural changes behind the scenes at Old Trafford.
But with Jose Mourinho currently available following his sacking by Chelsea in December and making it publicly clear that he is keen to return to work by taking the United job, Woodward and the Glazers are also aware of the need for Van Gaal to arrest the team's slump to avoid a decision being made before the end of the season.
There are doubts over the willingness of Ryan Giggs, currently Van Gaal's assistant, to work as caretaker manager for a second time in the event of Van Gaal leaving his position. Woodward and the Glazers are therefore determined to wait until the summer before assessing the merits of Van Gaal remaining in post for the final year of his contract next season.
But as players lose faith, the United hierarchy could be forced to reconsider their position if results fail to improve next week.
Reuse content