Manchester United manager David Moyes has praised his successor at Goodison Park Roberto Martinez ahead of Wednesday's Premier League clash which will see the Scot come up against his former club Everton for the first time since his summer departure.
Moyes left Everton after 11-years with the Toffees, having been selected to replace the retired Sir Alex Ferguson as the Red Devils' manager. With his United side displaying a run of form after an indifferent start – they are currently unbeaten in 12 matches – a win would see United overtake Martinez's side as they sit two points ahead in fifth.
Having made his name at Wigan where he secured the FA Cup last season, Martinez has settled in well on Merseyside, and Moyes acknowledges that he has adapted to his new surroundings well since his arrival.
"He is doing a very good job," said Moyes, speaking on the eve of the match.
"He has very good players there. I always told them they could play without a manager because they are very well organised.
"But Roberto is doing a really good job keeping it going."
One thing Moyes can't be faulted on is getting his side scoring, with United scoring in each of their last 10 league matches since the 1-0 defeat to Liverpool in September. A further boost could come in the shape of a fit-again Robin van Persie, with Moyes revealing the Dutchman has a "chance" of being fit for the midweek game, adding: "He is doing okay."
Moyes was never able to succeed at Old Trafford during his time at Everton, with the Toffees last victory at the Theatre of Dreams coming over twenty years ago. The Scot is suddenly on the other side of things though, and he will hope that record continues beyond tomorrow night as he looks to work his way up the Premier League table.
"Old Trafford has always been a difficult place for anyone to play," he said. "That is why we have been disappointed with some of our own results there.
"No-one sees Manchester United away as an easy fixture."
He will not be the only one who will walk out in front of his former supporters though, with central midfielder Marouane Fellaini also set to face thosehe used to call 'team-mates' following his £27.5m deadline day deal. Moyes's attempts to sign left-back Leighton Baines added to his abrupt departure in leaving a sour taste in some Evertonian fans's mouths, but he claims that the situation regarding his departure could not have been handled any better.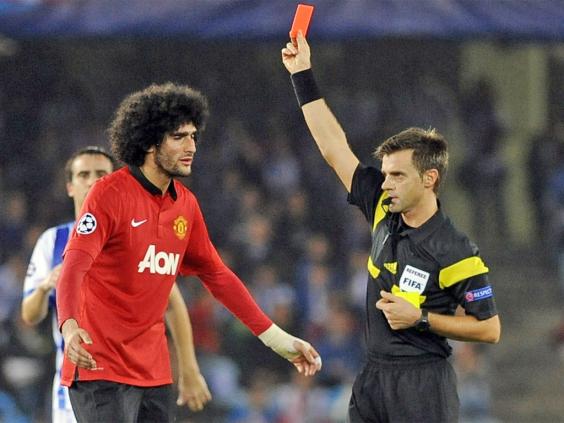 "My contract was running out and I only found out about the Manchester United job four weeks before the end of the season," said Moyes.
"If you said how you would leave a club, I don't know if I could have done it any better. I don't know if anybody could.
"At the first right opportunity I tried to speak to (chairman) Bill Kenwright and that is how we handled it."
So does he expect a frosty welcome from the away fans when he walks out tomorrow?
"It could be mixed," he said. "They know their football and understand exactly where their club has gone.
"More importantly, they understand the players who are in their team. I brought the majority in and they will understand there are a lot of good players. But it is football and you never know."
The 50-year-old had words of encouragement for Fellaini, with the Belgian struggling to impress since joining the team. Moyes said that he is going through the same settling in period that every new United player goes through, and remains confident that he will soon be back to his best.
"It is the same settling-in process that most Manchester United players go through," said Moyes.
"I don't think it is just Marouane or David Moyes. It is players joining this club.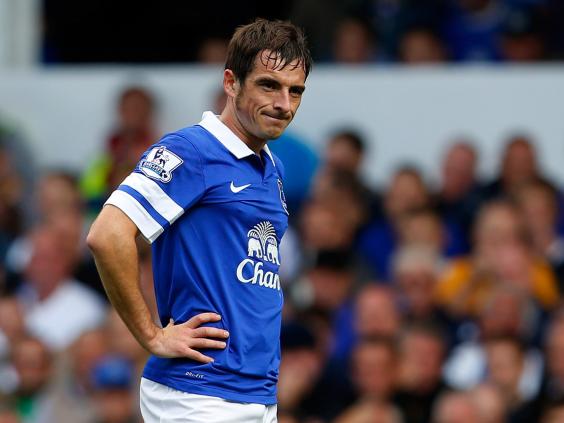 "Obviously there will be players who hit the ground running and can go right in but there will be others who take a little bit of time.
"There have been quite a few of those here."
After back-to-back draws against Cardiff and Tottenham, United cannot afford to slip up against Everton, as defeat could leave them 12 points of leaders Arsenal should the Gunners beat Hull. But Moyes claims he expected life at United to be tough, and that he wouldn't want to be anywhere else.
"I knew the enormity of the job at Manchester United. It hasn't changed for me at all," he said.
"It is the biggest job and for me personally it is a great challenge."
Reuse content