I have had some great battles with Arsenal teams over the years but I will always remember one rainy evening at Stamford Bridge in October 1999, when I was working for Chelsea with Gianluca Vialli. We went 2-0 up and had Arsenal where we wanted them. But Nwankwo Kanu scored a brilliant hat-trick and they beat us 3-2.
That was quite an Arsenal team, full of big units, big fellas, all over the pitch. What surprised me with Arsenal after that was how they moved away from powerful players and just gave up on that side of the game.
When Jose Mourinho was Chelsea manager he realised that his team could overpower Arsenal. And when I was back at Stamford Bridge in the late 2000s we recorded some excellent wins over Arsenal by making it a physical battle. We knew exactly how to play against them, and when we brought all our physical power with us, making it as difficult as possible for them, there was nothing Arsenal could do to stop us.
So I remember two very enjoyable wins at the Emirates where we executed that game-plan perfectly. There was a 4-1 win there in May 2009 when Guus Hiddink was in charge, and a 3-0 win there in November 2009 under Carlo Ancelotti. Both times we played Arsenal off the park. Very pleasant indeed.
That was always the way to beat Arsenal and no-one knew that better than Jose. Which is why I think he will try to follow the same plan when Arsenal go to Old Trafford on Saturday. This is not going to be an easy season for Jose, as he tries to get his messages across to his new players. Manchester United are not going to win the Premier League and so they have to make it their absolute priority to get back into the Champions League, the competition where a club of their standing has to be.
So I think that United will bring all their physical power with them to the game on Saturday. Ander Herrera and Paul Pogba will be especially important in the middle of the pitch and will try to bully Arsenal off the ball. I would also play Michael Carrick there too. I think that United's improved performance was so much down to Carrick, who remains an absolute class act in midfield. He is still so intelligent, and his ability to see and play long passes, short passes and early passes is second to none.
Will Arsenal crumple under physical pressure tomorrow, as they have so often against Jose's teams in the past?
The big question then is whether Arsenal can finally lift that physical pressure tomorrow, the side of the game they have struggled with so much with over the last few years.  I actually have some confidence in them, from what I have seen of Arsenal this season. It looks as if Arsene Wenger has addressed that lack of physical presence in the transfer market this summer.
Jose Mourinho and Arsene Wenger's rivalry in quotes
Jose Mourinho and Arsene Wenger's rivalry in quotes
1/11 Arsène Wenger, February 2005

After being probed about the number of foreign players in his Arsenal side, Wenger flipped the question onto Chelsea's lack of homegrown talent.

2/11 Jose Mourinho, October 2005

Mourinho did not initially bite back, but after Wenger criticised his team further, he infamously labelled the Frenchman a 'voyeur'.

3/11 Arsène Wenger, November 2005

Wenger did not react well and accused Mourinho of being "disconnected with reality and disrespectful".

4/11 Jose Mourinho, April 2008

Their rivalry calmed after Mourinho's exit from Chelsea in 2007, but the Portuguese could not help but prod Wenger again during his time at Internazionale.

5/11 Arsène Wenger, April 2013

After Sergio Ramos and Xabi Alonso appeared to purposely earn yellow cards in a Champions League tie for Mourinho's Real Madrid side, Wenger admonised their actions in the press.

6/11 Jose Mourinho, April 2013

Wenger's comments provoked a spiky reaction from Mourinho, who attacked his rival's reputation as a manager who develops young talent.

7/11 Arsène Wenger, January 2014

Mourinho, back at Chelsea, sold Juan Mata to Manchester United shortly after the two sides had played their final league fixture against each other for the season.

8/11 Jose Mourinho, January 2014

Wenger's reaction did not surprise Mourinho, who cried foul himself with a complaint about Arsenal's fixture list.

9/11 Jose Mourinho, February 2014

After Wenger suggested his rival may suffer from a 'fear of failure', Mourinho infamously retorted by calling Wenger a 'specialist in failure'.

10/11 Arsène Wenger, October 2014

The pair finally came to physical blows on the touchline during Chelsea's 2-0 win over Arsenal at Stamford Bridge in October 2014.

11/11 Jose Mourinho, October 2015

A year later, with his title-winning side falling apart at the seams, Mourinho claimed that Wenger was the only manager in the league who could criticise referees and get away with it.
I like what I have seen of Shokdran Mustafi so far, a proper physical centre-half who has adjusted quickly to the rough and tumble of the English game. Then in midfield I like the look of Granit Xhaka, a powerful lad who is not afraid to put his foot in, and he can play too.
Those two are going to be the most important players in determining whether Arsenal crumple under physical pressure tomorrow, as they have so often against Jose's teams in the past. We all know that Arsenal struggle to play as good football after Christmas as they do before Christmas, that their brilliant football does not get them the league finish they should. If they can withstand the United bombardment tomorrow, they might have a chance.
Gentleman Lampard ready for management at the top
I am fascinated to see what Frank Lampard does next, after announcing this week that he is to leave New York City FC this winter. I have had the absolute good fortune of working with Frank over the years and I cannot speak highly enough of him as a professional and as a man.
I am sure that Frank would want to keep playing on if he possibly can, even at the age of 36. He absolutely loves the playing side of the game, training, staying in good shape and competing. He is a consummate pro and always has been. I remember at Cobham he would always be doing extra training to make himself the best player he possibly could be. Could he still play in midfield for Antonio Conte's Chelsea? Probably not. But surely his experience would be of immense value to the dressing room of a team in mid-table.
But I have always seen Frank as a future manager and I wonder if that is what he will do next. He was one of those players at Chelsea who you knew had a future in management if he wanted it. He was so articulate, so intelligent, so attentive to everything he did. I bet that he used to go home after training and write down every detail of every training session that he enjoyed, and every session that he didn't.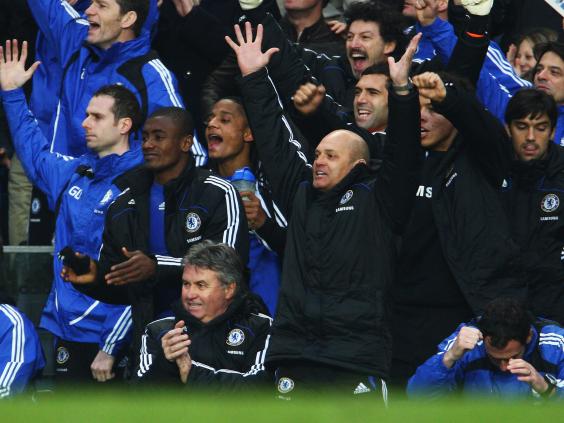 There will always be some people who say that Frank should go and learn his trade in the lower leagues but I don't agree with that. The fact is that elite football is different and that is where Frank's experience lies. If he wants to be a manager at the very top – and I believe that he can be – then he would not learn how to do that coaching lesser players. In fact, top players often struggle to coach lesser players. They see the game differently.
That is why I never thought that Ryan Giggs should step down to learn his trade away from Manchester United. He played under Sir Alex Ferguson for 20 years, the best manager in the history of the game. He would surely have learned enough to get started there, rather than having to go into a different type of job.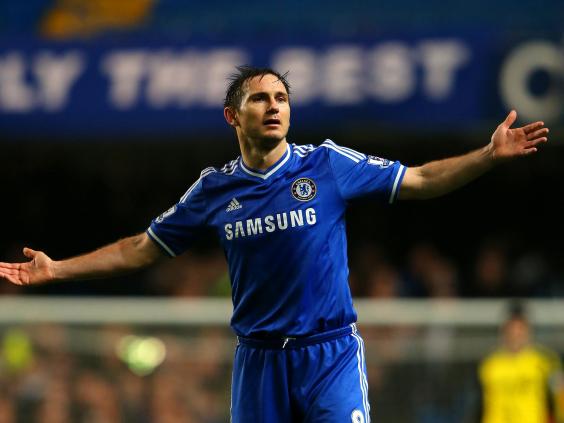 I genuinely think Frank will never be more ready for management than he is now. He has worked under some brilliant managers, from Jose to Carlo to Guus and Harry Redknapp. If he cannot find a job this year maybe he can wait a few seasons until Antonio Conte leaves Stamford Bridge. I'm sure that Frank would be the perfect replacement.
Reuse content