It could have been the ultimate double whammy: two of the biggest names in world football axed by the same man.
That Ryan Giggs and Jose Mourinho are still in jobs, is, in some part, down to the fact Louis van Gaal refused to sack them when he had the chance.
First up was Chelsea manager Mourinho, who faces his former boss on Sunday when Chelsea take on Manchester United at Old Trafford. But back in 1997, as Van Gaal was taking over at Barcelona, he inherited a very angry Mourinho, furious that his own boss at the Nou Camp – Bobby Robson – had just been axed from the manager's job and moved upstairs to make way for the Dutchman.
Van Gaal, usually kicks out the existing back-room teams when he arrives at a new club, although the Dutchman has a policy of making sure one person always stays on. In this case, it was Mourinho – and when he came to Old Trafford, it was Giggs.
"I always keep one," said the Manchester United manager. "Here, I kept Ryan Giggs as he knows the culture of the club. He can teach me a lot about this club.
"I kept Jose Mourinho because of that. He worked there with Robson and knew all the talents and culture of the club. He also spoke the language. That was interesting for me as he could help me.
"There were a lot of reasons why I kept him but most of all it was the way he reacted when I came to Barcelona. He thought I should be first director of youth education and after that be head coach or manager of the club. The president [Josep Nunez] was changing managers despite Sir Bobby Robson winning three [cup] titles. He said that in a meeting with Jose Mourinho and Bobby Robson.
"His [Mourinho's] anger was fantastic to see. Then I said: 'you are my man.' "
Manchester United injury list
Manchester United injury list
1/5 Wayne Rooney

There is uncertainty over the extent of the Manchester United captain's injury, with fears he may have suffered ligament damage to his knee during the 3-0 defeat to Everton. Unlikely to feature against West Brom and could miss the rest of the season.

GETTY IMAGES

2/5 Michael Carrick

Having limped off in the 4-2 derby victory over Manchester City, it's uncertain if the England midfielder will fit for this weekend. Was unable to even make the bench for the defeat to Everton.

GETTY IMAGES

3/5 Rafael

The right-back's return to action has suffered a set-back. After making a short appearance in the 3-0 win over Tottenham in March, the Brazilian has been pushing for full fitness. However he suffered a blow to the ribs in an Under-21 match against Leicester and could miss the rest of the season.

GETTY IMAGES

4/5 Marcos Rojo

Having missed the games against Chelsea and Everton due to a groin injury, the Argentina international is pushing for a return and could feature this weekend.

GETTY IMAGES

5/5 Phil Jones

Fellow defender Phil Jones also missed the defeats to Chelsea and Evertton but the England international has returned to training after a foot complaint and could play at against West Brom.
Under Robson, who had won the Cup Winners' Cup, the Copa del Rey and the Spanish Super Cup but not La Liga, Mourinho was much more of a personal assistant.
When Robson first employed him, at Sporting Lisbon in 1992, it was with the instructions: "tell me what they are saying about me in the dressing-room. If you don't, I will fire you."
Over the years, in Portugal and Spain, Mourinho became Robson's interpreter, analyst and sounding board but he did not have a clearly-defined position at the Nou Camp, which is why he is still contemptuously referred to by Barcelona as "The Translator".
Van Gaal gave Mourinho a wider range of responsibilities, allowing him to coach Barcelona in friendlies and in the Copa Catalunya as well as working directly with the players, something he did relatively little of under Robson. Away from the club, they lived down the coast at Sitges in houses 15 yards apart.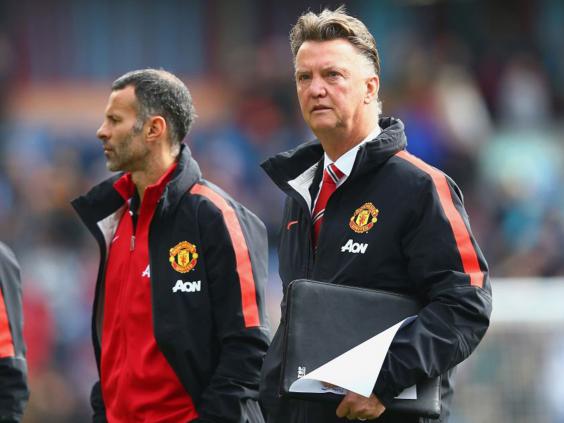 They parted company 14 years ago, Van Gaal was sacked after his failure to win a third successive La Liga title while Mourinho left to become manager of Benfica, where he lasted precisely six matches.
Despite his obvious affection for Mourinho, mention of the one game in which they have faced each other – the 2010 European Cup final between Inter Milan and Van Gaal's Bayern Munich – provoked a hint of pain from the United manager when it was brought up again.
"The honourable Howard Webb did not give a penalty to us,"  Van Gaal said. "What did I say to Jose afterwards? I said 'congratulations'."
With the final goalless, Inter defender Maicon had handled Arjen Robben's cross, but referee Webb did not award a penalty. Inter went on to win 2-0. In the aftermath, Van Gaal argued Bayern had played the better football but added, "you have to be in superb form if you want to attack a team like Inter".
That final in Madrid was dubbed "God versus the Son of God" by the German press. Both men are religious, one brought up a Calvinist, the other, Mourinho, a strict Catholic and neither would have appreciated the headlines.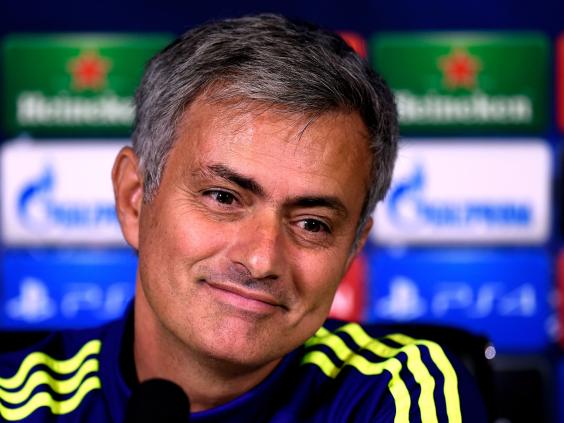 However, when the Football Writers' Association laid on a tribute dinner to Mourinho at London's Savoy Hotel last season, Van Gaal did admit in public that his mentor was now the better manager.
"Of course I meant it," he said. "Maybe he hasn't won as many titles as I have but he has done it over a shorter period of time and has won the championship in four countries. I am next in line with three countries. I want to win it in England and then we can say that we are equal."
Reuse content