Manchester United drew yet another league match at Old Trafford - but the overriding emotion at the final whistle was relief rather than frustration after Zlatan Ibrahimovic struck a stoppage-time penalty against Everton.
Home toil has become a familiar theme for Jose Mourinho during his first season in the hot-seat and Ronald Koeman's men looked set to compound matters in Tuesday's Premier League match.
Phil Jagielka's hooked first-half effort put Everton on course for a win that would have seen them usurp United in fifth place, only for second-half pressure to finally pay dividends in stoppage time as Ibrahimovic's penalty secured a dramatic 1-1 draw.
Manchester United 1 Everton 1 player ratings
Manchester United 1 Everton 1 player ratings
1/22 David de Gea – 4 out of 10

So often the saviour, could have done more to prevent Jagielka's peculiar goal, like closing his legs for starters.

2/22 Ashley Young – 7 out of 10

Offered more offensively than most and tested Everton's defence with several crosses, but his team-mates failed to make them count.

3/22 Marcos Rojo – 4 out of 10

A more assertive centre-half would have clattered Jagielka and won the header that lead to the goal. Too often, Rojo is not that centre-half.

4/22 Eric Bailly – 6 out of 10

Dealt with Lukaku in the brief moments he threatened United's backline on a largely quiet night for the hosts' defence.

5/22 Daley Blind – 5 out of 10

Ineffective going forward first half, hauled off for Paul Pogba at half-time.

6/22 Ander Herrera – 7 out of 10

One of United's brighter sparks but even so, should have done better than hit the bar when latching onto the rebound of Blind's first half free-kick.

7/22 Michael Carrick - 6 out of 10

Struggled to have an impact and often too conservative in his passing when United needed a fresh impetus.

8/22 Marouane Fellaini – 4 out of 10

The many United supporters who believe he simply should not be in this team had their arguments boosted. Offers little more than a target on set pieces and a mistimed tackle.

9/22 Jesse Lingard – 4 out of 10

Like Fellaini, a display to fuel his critics. Wasteful in the first-half, largely anonymous in the second.

10/22 Zlatan Ibrahimovic – 5 out of 10

Still misses far too many opportunities for a frontman of his quality. Could have got United off to a perfect start but fluffed his lines.

11/22 Marcus Rashford – 4 out of 10

A night where his relative inexperience showed. Has good grace and plenty of time on his side to improve, at least.

12/22 Joel Robles – 8 out of 10

Recovered from a shaky display in the Merseyside derby to impress. Best save came when acrobatically denying Blind from a free-kick.

13/22 Mason Holgate – 7 out of 10

Mature performance from the youngster. Poked a low cross away from Rashford's toes to keep it 1-0 towards the end of the first half.

14/22 Phil Jagielka – 7 out of 10

A quite remarkable finish for his goal and coped well defensively, although aided by United's lack of pace in forward positions.

15/22 Ashley Williams – 4 out of 10

It was all going so well until that late handball. The Wales international wins a lot of plaudits, but this was another mistake in a debut Everton season peppered with them.

16/22 Leighton Baines – 6 out of 10

Played his part in a solid defensive display, but would perhaps have had more problems if facing the rested Antonio Valencia.

17/22 Idrissa Gueye – 6 out of 10

Swept up and stifled United attacks alongside Barry, though Herrera had the better of him at times.

18/22 Gareth Barry – 8 out of 10

The key man in Everton's backs-to-the-wall resistance, did not mind getting a little dirty. Will have enjoyed one 'experienced' challenge on Rashford.

19/22 Tom Davies – 7 out of 10

No doubt buoyed by his new contract, the youngster was much better than at Anfield. Showed movement and intelligence breaking into the final third.

20/22 Ross Barkley – 6 out of 10

Another player who improved from Anfield, but in Barkley's case it was not hard. If you're being harsh, showed little creativity, but battled well.

21/22 Kevin Mirallas – 6 out of 10

Brought more invention to the line-up having sat out the majority of the derby. He and Lukaku were not on the same wavelength at times, however.

22/22 Romelu Lukaku – 5 out of 10

At times guilty of not holding the ball up well enough and inviting pressure on his team, but his all-round display was an unselfish one for the cause.
Here are five things we learned...
Everton's heroic defence spurned with last kick of the game
After the disappointment of their Merseyside defeat, Everton's defence showed what it is capable of tonight. Even in spite of Ashley Williams' red card, and Zlatan Ibrahimovic's subsequent penalty goal, the Welshman and his English counterpart struck a formidable partnership at the heart of the visitors' backline. Until his reckless decision in the 94th minute, Williams had excelled in his reading of the game, putting in numerous vital interceptions to break down United's attacks, and asserted himself with confidence under the high balls. Phil Jagielka was similarly sublime. On two separate occasions he showcased pace and intelligence to prevent Marcus Rashford from finding target at close quarters, keeping Everton in the game. Both individuals played with heart and grit, and deserved to walk away from tonight's game with three points to their name. It wasn't to be, however, and Williams will rightly rue a decision that cost his side two precious points.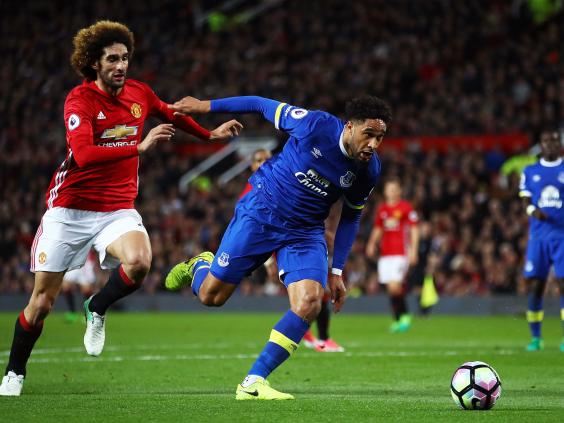 End of the road in sight for Rooney
Wayne Rooney's struggles this season have been well documented. Despite cementing his place in Manchester United history as the club's all-time top goalscorer, the captain has ultimately failed to convince Jose Mourinho of his intrinsic worth to the side. With Ibrahimovic and others bearing United's offensive responsibilities, Rooney has slowly drifted to the periphery of Mourinho's squad – so much so that the former Everton player has now been linked with a return to his schoolboy club.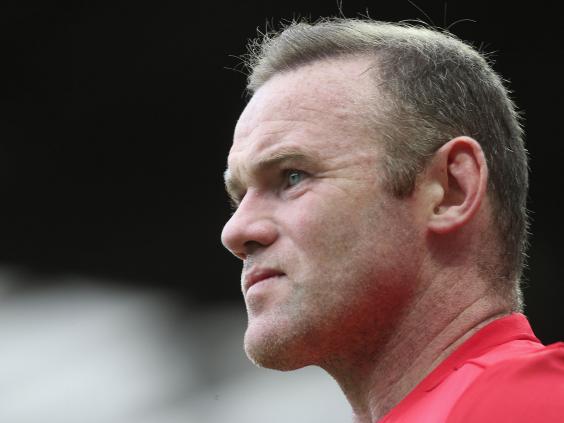 Injuries have played a key role in his sad but inevitable fall from grace. A third injury in two months ruled Rooney out of tonight's clash and, at 31, it seems that the player's body is finally giving up on him. Rooney has not been blessed with Ibrahimovic's fitness and it's only a matter of time before the intensity and demands of the Premier League become too much. It's been a glistening career that has brought him countless riches, from Premier League titles to Champions League glory, but it's become painfully apparent that Rooney has no place in United's next chapter.
Manchester United power rankings: Who's in form and who must improve?
Manchester United power rankings: Who's in form and who must improve?
1/10 Impressed: 1/5

Juan Mata: The Spaniard matched his best goalscoring tally of 10 from the two previous seasons as he was the difference against Rostov at Old Trafford. Mata doesn't always take centre-stage but often is an essential cog in United's attacking fluency. Against Middlesbrough without Pogba and Herrera the start of United's attack landed on Mata's shoulders and he took his chance in March.

Getty Images

2/10 Impressed: 2/5

Antonio Valencia: An ever-present performer for United, the winger converted wing-back has been a blessing for Jose Mourinho and this month was no different. The third against Middlesbrough showed everything to what makes a player above average. The persistence to follow the ball to pressure Valdes late on and against Chelsea when United were under the cosh, his energy to continue right until the end was the epitome to his recent performances.

Getty Images

3/10 Impressed: 3/5

Marcus Rojo: A goal against Bournemouth and several strong performances has shown the Argentine has come on strong and possibly at the right time. The defender does have a tendency to lose his man at set pieces but strong performances as expected against Rostov and a change of system in recent weeks, he has been the stand out performer at the back.

Getty Images

4/10 Impressed: 4/5

Sergio Romero: Chances have been few and far between for the Argentine but his performances against a poor Rostov side, were crucial to the Manchester club progressing into the next round. The unorthodox save in Russia prevented United losing 2-1 and in the home leg, a poor United performance saw Rostov find space to keep Romero on his toes and he matched Sardar Azmoun's top-corner bound free-kick at the death.

Getty Images

5/10 Impressed: 5/5

Jesse Lingard: Manchester United's youth product continues to prove his worth time and time again for Mourinho. The Englishman earned a England call-up and even though he is often a substitute for United, against Middlesbrough he was a creative force, regularly providing the key pass for Rashford, but it was his strike from outside the area that once again showed his ability to score from range and score at a crucial point in the game, remind you of anyone?

Getty Images

6/10 Must Improve: 1/5

Ander Herrera: Usually such a dependable player this season, but March has been a harsh lesson for the Basque player. It could be down to a loss of energy due to his high work rate but without that same tenacity he appears a different prospect, highlighted in the Rostov match at Old Trafford and against Chelsea. The red card against Chelsea could be deemed harsh but either way it cost United in an important game for his team and Mourinho as it appeared his tactics could allow his side to snatch a result.

AFP/Getty Images

7/10 Must Improve: 2/5

Phil Jones: The defender has had moments of brilliance at United but this month it was filled with awkward and bad decisions. Understandably, it's not Jones' fault about being put on the wing, but Jones regularly used to make darting runs into the opposition half. This showed the injuries have impacted his game and a lack of confidence in his ability. The poor tackle to give Bournemouth a penalty for the draw was another costly decision, by a defender who could be on the way out of United in the summer.

Getty Images

8/10 Must Improve: 3/5

Zlatan Ibrahimovic: The talisman for the season for United has been the Swedish striker. But the elbow on Tyrone Mings could have a lasting effect on the season for United beyond March. It did open the door for Rashford to gain some minutes but he failed to score in the Europa League against Rostov, especially at Old Trafford which was another poor performance.

Getty Images

9/10 Must Improve: 4/5

Paul Pogba: The Frenchman was pulled off injured against Rostov at Old Trafford but with United winning comfortable at Middlesbrough in the next game it would have hurt his pride. The Frenchman struggled to control N'Golo Kante in the FA Cup and resorted to hauling him to the ground in frustration, while against Bournemouth failed to conjure up any world beating inspiration. The injury could help the midfielder to witness Lingard's impact and how he needs to find the same level of performance before the end of the season.

Getty Images

10/10 Must Improve: 5/5

Anthony Martial: The forward has struggled for a while now, and this month was no different. He has been In and out of the team and the matchday squad. Against Bournemouth at the start of the month, he was another to fail to produce a performance as United drew again and as a substitute he has been anonymous.

Getty Images
Ibrahimovic resilience pays off
Up until the 94th minute, Ibrahimovic's return hadn't quite go on to plan. Facing a brick blue wall for much of the night, the Swede had struggled in vain to find that all-important equaliser. That's not to say he didn't enjoy his fair share chances. Indeed, he came close to putting United ahead after just five minutes, bursting into the Everton box with menace only to squander the opportunity.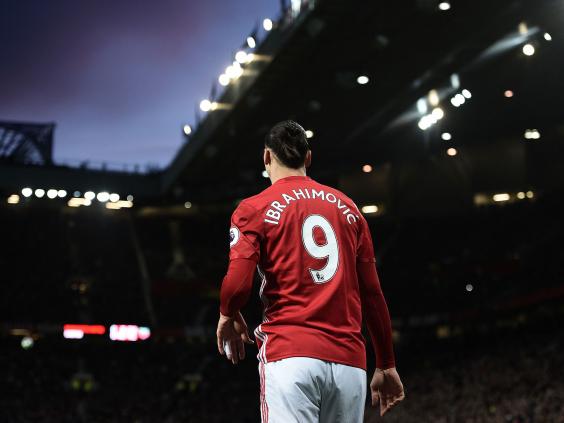 The 35-year-old fulfilled his creative responsibilities, too. On the 15-minute mark his dissecting ball played Marcus Rashford in behind the Everton defence, which Jagielka duly dealt with, while a low-driven ball across the mouth of the Everton goal in the 50th minute had the whole of Old Trafford on their feet. His disallowed goal, coming with 15 minutes to go, seemed to suggest this wasn't to be his night. But Williams' needless handling of the ball offered United the lifeline they had so desperately sought. Cool as ever, up stepped Ibrahimovic to snatch the equaliser and once again prove his worth to the red side of Manchester.
Mourinho starting to crack yet again
Mourinho's habit for publicly criticising his players reached new heights this week after he all but confirmed that Luke Shaw's career at Manchester United was over. "It is difficult for him to be on the bench. I cannot compare the way he trains [to United's other players], the way he commits, the focus, the ambition. He is a long way behind." (Bizarrely, this didn't step him fielding Shaw tonight.)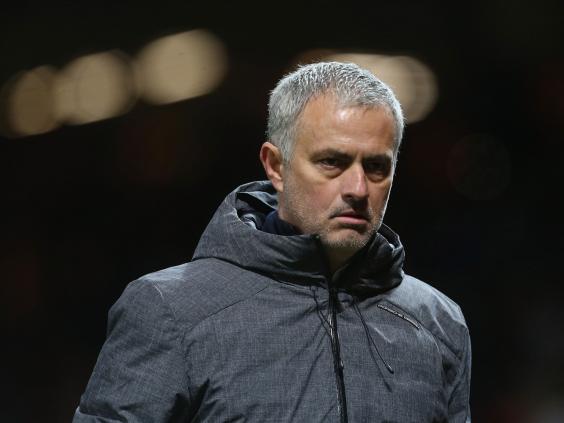 It was a similar story before kick-off tonight. Speaking in his pre-match interview, Mourinho confirmed that Henrikh Mkhitaryan had been left out of the squad on account of his disappointing performance against West Brom. "I am not happy with Mkhitaryan's performance in the last match." Hard words that will hit even harder given the public context in which they were delivered. This sort of behaviour has drawn criticism from the industry and suggests that, once again, Mourinho is reverting to type. United may remain unbeaten in 20 league games, but there's a sense that the side remain paralysed by inertia - especially as tonight's result would indicate. With Mourinho back to his usual tricks, the pressure is certainly starting to show.
Lukaku still has plenty to learn
​Romelu Lukaku may have 21 goals to his name this season, putting him top of the pile for the league's top goal-scorers, but the Belgian striker has yet to win over his critics. Many of his performances have been marked by lethargy and the tendency to go missing, as was the case in the Merseyside derby. In comparison to his more rounded Premier League rivals, certain aspects of Lukaku's game remain undeveloped.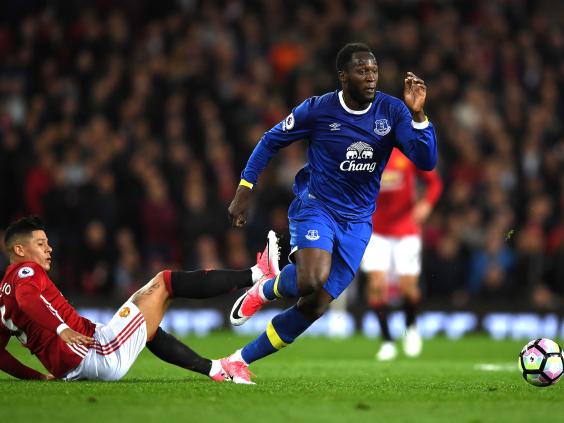 In those opportunities where he found the right channels against United tonight, poor decision making let him down. On multiple occasions he attempted to shoot from inside United's final third, instead of exercising patience and waiting for other options to materialise. His hold-up play was similarly found wanting. Poor control and lapses in concentration let him down and repeatedly disrupted the rhythm of Everton's promising attacks. There's no denying his talent, of course. For those long, searching balls over the top his strength and pace were put to great effect to place United's defence under pressure. But when push came to shove, Lukaku ultimately failed to deliver. At 23, the future remains bright but tonight's performance confirmed the forward still has plenty to learn.
Reuse content